Five Advantages of Fabric Storage Buildings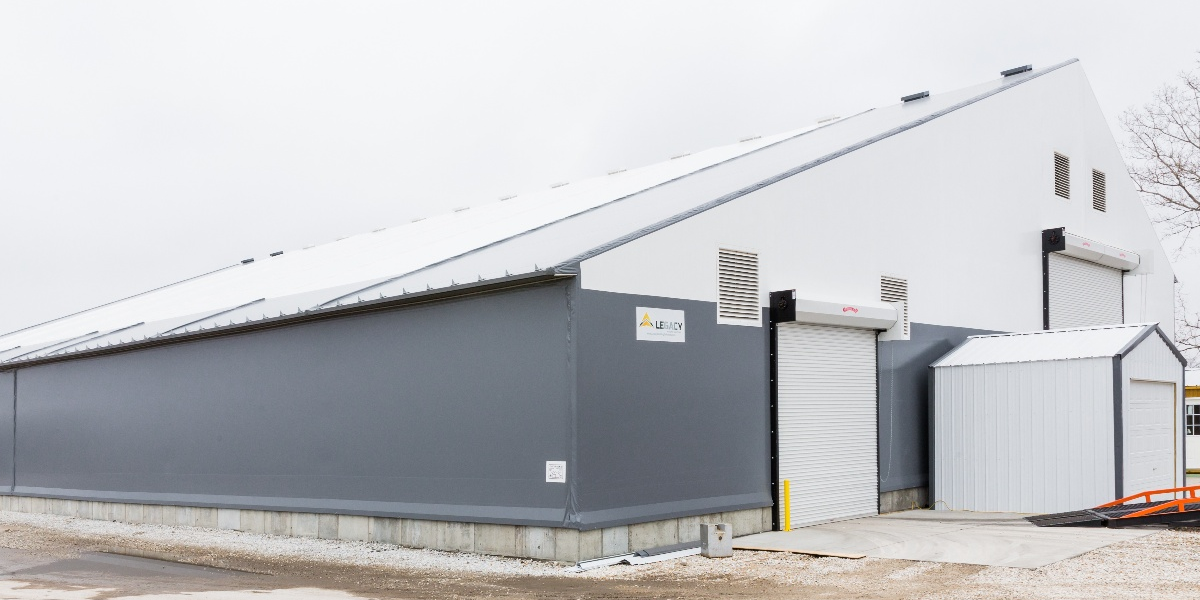 Have you ever considered using fabric storage buildings to store your company's products? There are many advantages that fabric structures offer over brick-and-mortar edifices, including ease of construction and the fact that they are energy efficient. Below are five advantages of fabric storage buildings.
1. Tension Fabric Structures Are Versatile
Fabric buildings are extremely versatile and can be used to store many types of goods. Salt, sand, dry goods, fertilizer, grain, general commodities, and hay can all be stored in this type of structure. In addition, you can store and showcase vehicles, boats, and farm equipment — and if lettering and images are printed on the roof, then you've got a free billboard!
2. Durable
Fabric storage buildings are long-lasting structures, and one of the main reasons for this is because they are resistant to corrosion. If you make a comparison between fabric structures and traditional steel or wood buildings that are used for storing, for example, salt or fertilizer, the fabric ones come out on top. The hot dip galvanized framework and the polyethylene fabric are virtually corrosion-resistant. Also, the fabric stands up to most weather conditions, including wind and seismic shifts, and condensation and sweating is not a problem. Because of these benefits, fabric buildings are ideal for storage, as you know that your goods will be safe and dry.
3. Green Structures
Research has ascertained that if you want an environmentally friendly building, fabric is the way to go. The roofing material is translucent, so it lets in natural light, which means that during daylight hours the use of expensive artificial lighting is not necessary. One of the advantages of natural light is that it helps to control mold, humidity, and bacteria, all of which can damage stored items. You'll find that a fabric roof reflects the heat away from the building. During the hottest times of the year, a fabric upper stays 28-33°C (50-60°F) cooler than conventional roofing. In addition, Legacy steel products are made of 89.5 percent recycled materials and are thus saving on finite resources.
4. Clear Span and Spacious
When you walk into fabric storage buildings, you'll immediately notice the spacious and airy atmosphere. This is because the structures are usually free span, and the ventilation is very good. The lack of support columns and high clearance means that every square foot of space can be utilized for storage, and it's easy to remove or deliver goods. Large doors are the norm, so forklifts, tipper trucks, and moving equipment can easily access the interior of the building.
5. Fabric Storage Buildings Are Customized
Legacy has built fabric structures for a great variety of companies and individuals, and each one was specifically constructed with the needs and requests of the customer in mind. All you have to do is list your requirements, including shape, size, roof pitch, additions such as solar panels or wind turbines, and say what types of products want to store in your fabric warehouse.
Legacy Building Solutions has the experience to create the perfect storage building for your needs. We have developed innovative and unique building methods that produce a superior product that is compliant with International Building Code and National Institute of Standards and Technology regulations. Constructing fabric storage buildings can give your organization an advantage in a competitive world.