Alternative Wall Cladding Options for Fabric Structures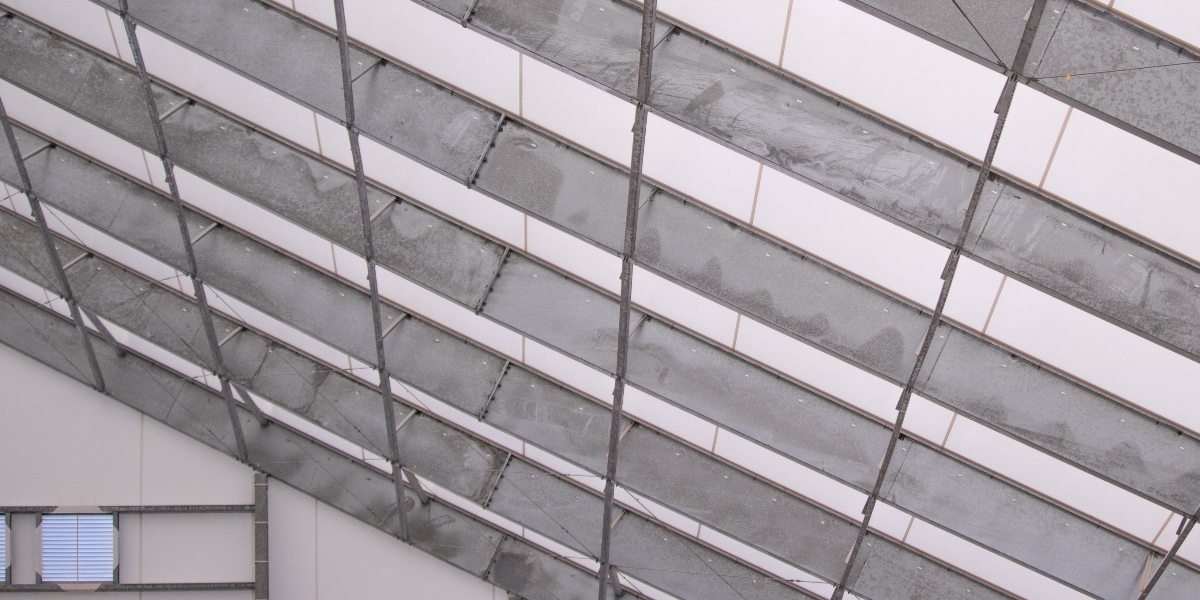 Fabric buildings are made of fabric, a frame, a foundation … and nearly any other building material. Using the proven construction of a rigid steel frame, Legacy's team of estimators, designers and engineers can adjust the building specification to include a variety of cladding options on the sidewalls and endwalls.
Using "traditional" wall claddings allows building owners to meet architectural and building specifications while reaping the benefits of a fabric structure – including a cool roof and abundant natural light.
Some fabric building manufacturers have limited choices for wall claddings. The rigid steel frame of a Legacy building has two advantages that allow for unlimited design options on the building endwalls and sidewalls:
Proven engineering that ensure the frame will support the material
Straight sidewall design that accommodates inflexible materials along the sidewalls
For even more flexibility, the wall material may extend to eave height or go partially up as a stem wall.
Concrete
Cast-in-place concrete and pre-cast concrete panels create an impenetrable wall at the base of the building. Concrete walls may extend the entire height of the building or as a stem wall that terminates a few feet up.
The strength of concrete has advantages for the bulk storage industry in particular – material can be piled right to the edge of a concrete-walled building. Concrete walls will also be undamaged after collisions with heavy equipment (the equipment might look a little worse for the wear).
See examples of concrete walls on bulk storage buildings.
Steel and Ballistic Panels
When security is key, corrugated steel sheeting or ballistic paneling along the walls create a barrier immune to vandalism and explosions. The stiff panels are often requested for military applications and prisons.
Fiber-Reinforced Plastic
FRP panels have the strength of steel while being non-corrosive and allowing natural light. The FRP panels share these traits with fabric and are available for users who prefer a less-flexible building material.
Glazing Walls
Window walls allow complete visibility between the inside and outside of the building while allowing some degree of climate control inside. Window walls give an impressive look for retail businesses and other occupied buildings.
See a case study of a luxury auto dealer using glazing walls on a fabric building.
Brick and Stone
Adding masonry to the outside of a building creates a decorative, appealing look – perfect for blending in with existing structures or making a strong statement.
Curtains
Roll-up curtains along the sidewalls allow for different levels of separation between the inside and outside. Open the curtains for maximum sunlight and fresh air. Closing the curtain to keep wind and precipitation out. Curtains are often used on riding arenas.
Other Options for the Walls
Of course, there's more than one way to make a wall. Creating a building fit for purpose sometimes means being creative with the alternatives.
Pavilion-Style Buildings
Pavilion buildings, sometimes called shade shelters, have a covered roof and open walls. Pavilions may be completely open below the roofline, or there may be a few feet of fabric to the gable level or lower to limit the amount of moisture entering the building while allowing full access to air currents.
Shade shelters provide an area to maintain military equipment. See a case study.
Jackbeams
Jack beams are horizontal transfer beams that carry an intermediate frame that has had its sidewall column removed. The load is then transferred to the adjacent frames and their corresponding columns.
Using jackbeams allows the building to be safely supported with fewer vertical members. This creates extra-wide openings – 20 feet or more between supports. Jackbeams make a building accessible to even the widest equipment – including mining trucks and heavy construction equipment.
Multiple Doors
Doors are used to provide access and egress to the building. Strategically placing doors creates several benefits:
Separate, safe entry points for people and equipment
Heavy equipment access to separate, enclosed storage bays
Emergency exits
Multiple vehicle maintenance bays
Check out some of the available door options.
The unlimited design options of Legacy buildings make them adaptable to any business need. Contact us to get started on your building design.