Building In Progress: Fox Creek Sports Center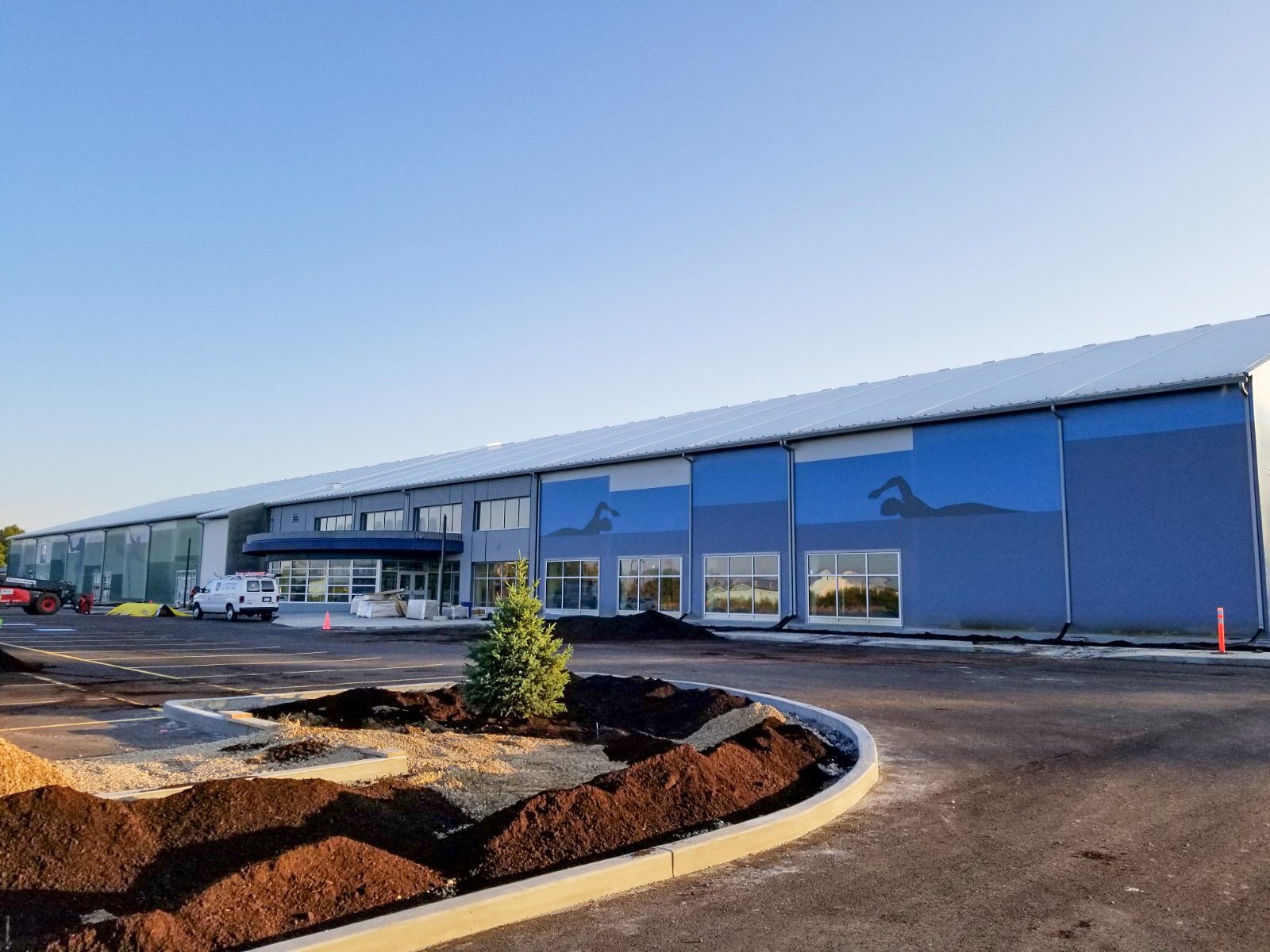 The Town of Fox Creek, Alberta, in partnership with the Municipal District of Greenview, has undertaken construction of an ambitious indoor sports center – containing a hockey rink, pool, gymnasium, fitness center, concessions and more.
The multi-purpose sports building is actually a series of three connected buildings – each a Legacy fabric structure on a rigid steel frame. The hockey rink has a suspended running track, and the core building will have a second floor.
Multiple Building Entities
To help with this undertaking, the town and municipal district hired Beck|Vale Architects. The architecture firm and general contractor chose Legacy to construct the buildings based on Legacy's ability to meet the specification and design capabilities.
Learn more about Legacy's experience with indoor sports centers.
One area where Legacy's expertise came into play was with building's exterior appearance. The specifications required a unique exterior color for each of the three buildings and athletes silhouetted on the outside. Legacy worked with their fabric manufacturer to produce the custom colors required, and the silhouettes were welded to the fabric at the company's fabric structure manufacturing facility in Minnesota.
"Originally the silhouettes were to be welded to the building during construction, but the additional construction time and the unknown weather conditions made that extremely expensive," said Kumpula. "Welding them to the fabric during the manufacturing process was a unique way to solve the problem and save the city several thousand dollars."
Construction Timeline
Grand opening of the multi-use sports center is slated for June 2018. Legacy is erecting all three fabric buildings, which are insulated and contain openings for multiple doors, windows and ventilation systems. After the sports facilities and interior work is completed, Legacy will return to the site to seal all openings to create an energy-efficient environment.
"It's really an impressive piece of infrastructure," said Kumpula. "Gathering places are vital to building community, and this recreation facility will be the heart of the town for decades."
Wondering what your custom building can look like? Contact us to get started.