Contractors Talk Fabric: In their own words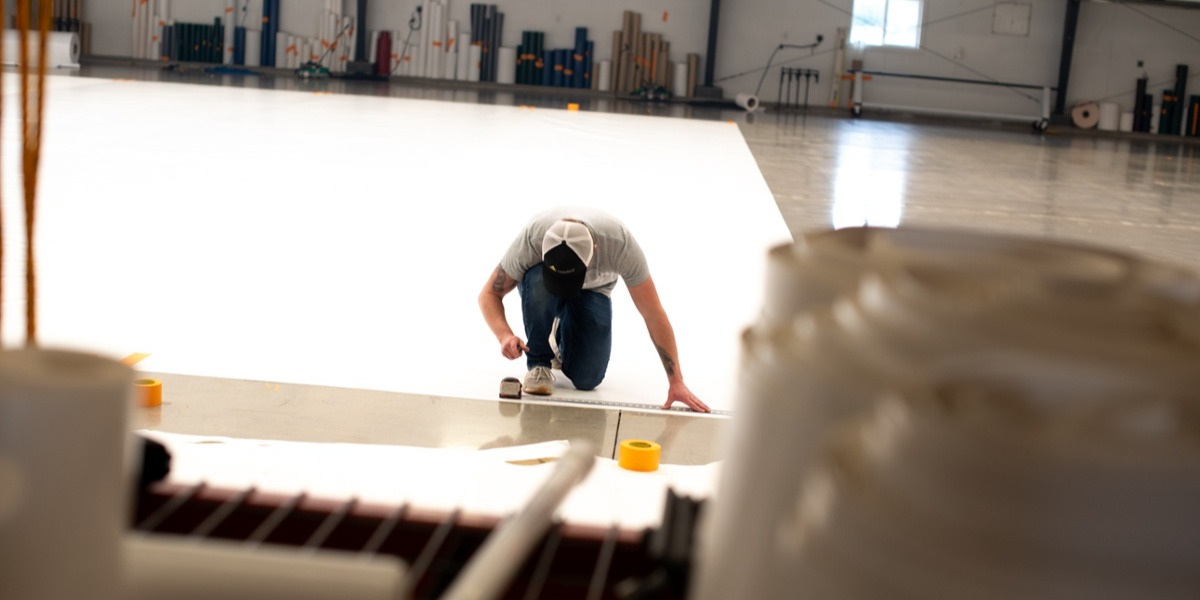 Many contractors we talk to haven't had a lot of experience with fabric buildings. For some, our tension fabric structure is their first experience with this unique type of project. We asked them if they had any advice for other contractors who haven't yet worked with fabric but might be interested. Here's what they said.
Self Performing, Single Source
Justin Morrison, assistant project manager for The Whiting-Turner Contracting Company in Pleasanton, CA worked with Legacy on the Bay Club, a tennis facility in San Francisco. He said, "Specific to Legacy is the turnkey process--design, construction, speed of construction too. I think those are the biggest keys that came out of us wanting to use that. Schedule and cost too. Turnkey meant we didn't have too many parties doing too many things. One thing with Legacy, was making sure Legacy pretty much drove our schedule--how that building was going up, when it was going up, how we coordinated with other contractors. That was big and they should know early on is that you need to have your schedule ultimately built around the ways your crews run it—pretty much seven days a week, 10 hour days"
Communication
Andrew Kalish is the project manager for The LandTek Group in Bay Shore, NY. He worked with us on the Stony Brook University field house for the college's football team. He said, "Your engineering was first class. In general, I think you guys are terrific. I loved working with the installation process. The plans were good. Your communication was good. We knew what to expect."
As with a lot of projects, open, honest communication was key. Andrew said, "There were hiccups along the way. We all yelled at each other a couple of times, but at the end of the day it was probably one of the most trouble-free experiences I've ever had with a contractor."
Andrew has become an advocate booster for Legacy. "I can't say enough good things about you guys--everybody from the top to the bottom--even the guys on the crew."
Paperwork?
As you know, most construction projects can't go forward without paperwork, and never is that more true than with government contracts. Justin Shaw, is a project manager for Carolina Civil Works in Durham, NC. His company is working on the Neuse River Resource Recovery Facility for the city of Raleigh, NC. He says "there's miles of paperwork to follow, keep up with, and turn in just to document the stuff that they require."
Working with Legacy, he said, "has been a pleasure, from the estimating side to the preconstruction to the construction side. It's been very fluid. All my questions well received and answered promptly. Documentation for this type of project, because of the funding sources, can be a little bit cumbersome. Your team went above and beyond for anything I needed documentation-wise."
Fast and Strong
Lee Smith, the operations manager for Harris Design and Construction, worked with us on a salt storage facility in Montgomery County, MD. About our fabric structures he said, "they are great to have--durable and they go up quick. That's what everybody wants, they want it done like right now. Fabric is definitely a good thing to look into."
Steve Bieniek, project manager for the DBS Group in Onalaska, WI, worked with Legacy to build a salt facility in Olmstead County in Minnesota. He says, "Legacy is an awesome company to work with. I really enjoy the people. Very professional. It was easy to coordinate with them. I think it's an excellent building option for the right kind of use. I'm a fan of the system."
If you are a contractor who hasn't considered fabric structures for at least a few projects, it may be time. The advances and innovations that have occurred over the past decade have opened up a lot of options for building owners across a wide variety of industries. Why not schedule a meeting with one of our project and design consultants to find out more?