Custom Fabric Building--from design to installed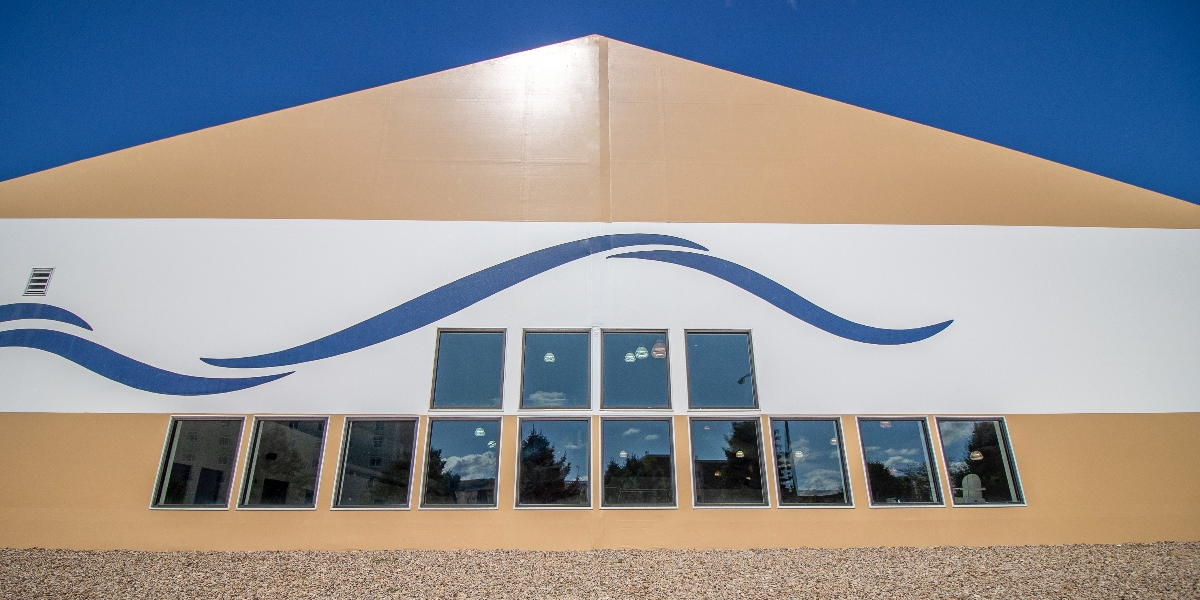 There's no typical Legacy building – complete customization means each fabric structure is completely designed to the customer's specifications, and no two buildings are alike. A sports complex currently under construction is a great example of a custom building tailored to the customer and the building's use.
While most buildings have one or two colors on the exterior, this project specification included white and tan fabric on the main wall with a blue accent design. The accent pattern was created in partnership with the customer. Our building designers transformed customer sketches of the walls into a template. The customer previewed renderings depicting the building in the surrounding environment.
Once the design was final, the fabric panel manufacturers carefully cut and welded each piece of the fabric and welded the accent pieces to the side and end walls. The customer specified flame-retardant polyethylene fabric, which is common in occupied buildings like this. Each panel will be shipped to the site fully fabricated for fast installation.
And it's not just the exterior color that meets the customer specification. The building is fully lined and insulated with a skylight, icebreakers, numerous doors and windows, and soffit vents – plus a steel frame designed to support loads for ductwork and lighting.
Stay tuned for pictures of the finished building – which will be installed, fully furnished with specialty equipment, and open to the public before the end of the year.
Ready to design your own fabric building? Contact us to get started.
Full information about this completed project is available:
"We knew very little about fabric," said Wayne Anderson, Chadron city manager. "We chose Legacy during the bid process because of their ability to meet our strict specs."