Durable Fabric Building Construction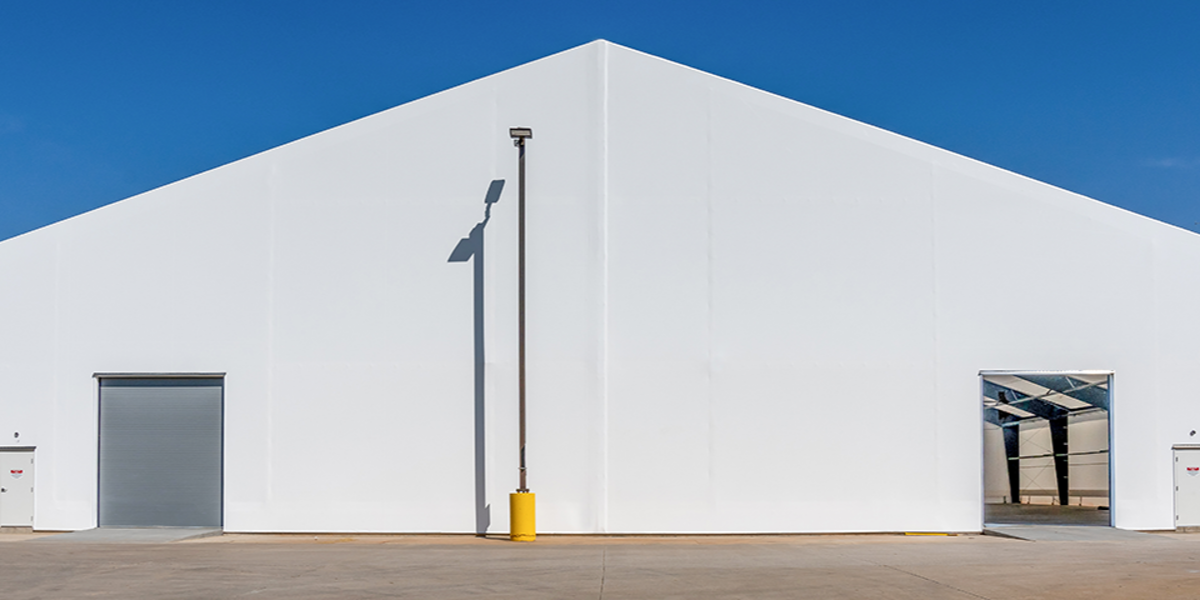 As manufacturing businesses grow, they need more space to house equipment and product, and they need it fast. Conventional, monocover fabric buildings are inexpensive, fast and easy to construct, but fail to meet industry standards for extreme weather resistance and need to be entirely reskinned for repair – wasting time and money.
However, recent technological advancements in fabric building technology have the construction industry looking up, with previously unheard-of designs for every application.
AGC AUTOMOTIVE is a major manufacturer of automotive windshields and replacement parts for OEMs. As their Elizabethtown, Kentucky, location expanded, they needed significant additional space to store manufacturing equipment and tooling. Because they wanted the natural light of a fabric building, they considered putting up multiple buildings.
Legacy Building Solutions recommended one structure 164 feet wide by 100.5 feet long, for a total of 16,482 square feet of storage. Legacy was able to engineer and install one building with the required square footage for AGC's storage needs – saving the time, money and space that would have been required for two buildings. The trick to making such a huge fabric structure was in their custom-engineered rigid steel frame and unique multi-panel fabric attachment system.
"When people think of fabric buildings, they sometimes think of low-cost structures that you can put up in a weekend. Legacy's fabric buildings use the same engineering principles as other pre-engineered, metal buildings," said Juliet Brambrink of Legacy Building Solutions. "They're a modern building solution that meets all building codes and other requirements."
Advantages of Advanced Fabric Building Structures
Conventional fabric buildings are constructed using truss systems with limited design options as they are fabricated in standard sizes, preventing optimization for specific applications. The movement of truss systems in wind or snow often means conveyors and collateral loads experience more swaying, resulting in increased maintenance and downtime when compared to similar systems hung from a rigid frame.
Fabric buildings on a rigid steel frame have straight sidewalls, affording more useable space inside and allowing the application of sidewall finishes, including metal and precast panels.