Fabric Buildings in Ice and Snow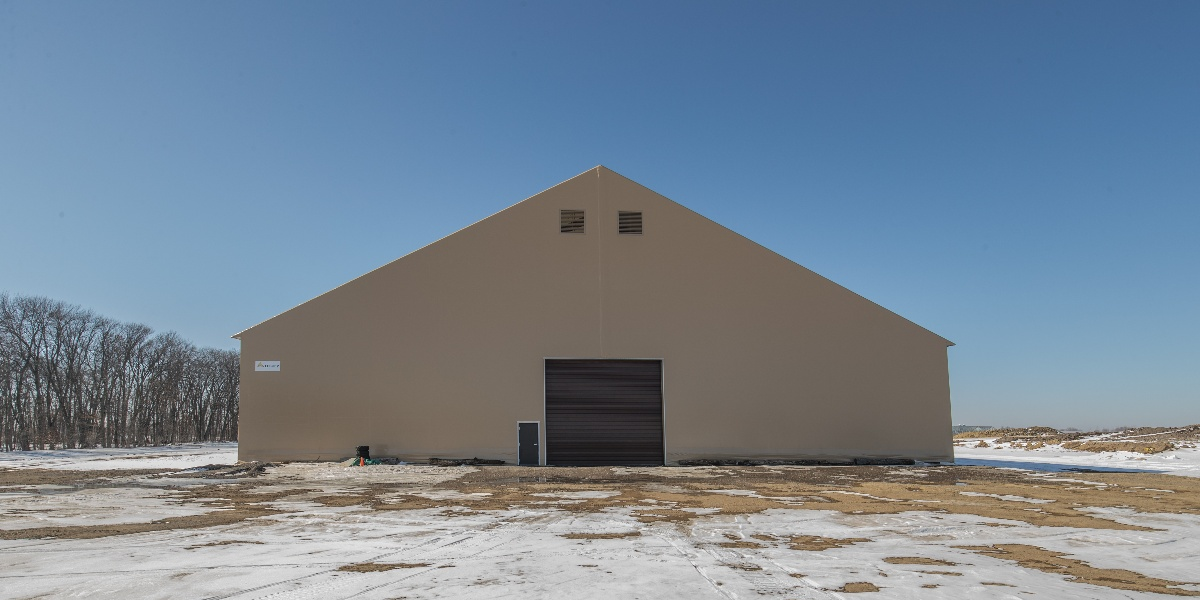 Our custom fabric buildings are engineered to meet or exceed snow load requirements. Snow load may be dictated by local codes, or you may choose to overengineer and build to a higher potential snow load. Proper engineering is an important step toward a safe building.
In addition to engineering, Legacy buildings have several advantages in snowy areas.
Any roof pitch is possible. On a building with a steeper roof pitch, gravity will cause ice and snow to slide off the roof instead of piling up.
Ice breakers can break up sheets of ice and snow, protecting anything next to your building from large chunks of debris. Adding ice breakers to your building is an effective way to prevent ice from striking people and objects near your fabric building.

Professional installation crews construct the building to meet all requirements and specifications. Whether that's adding accessories to enhance the look of the building or reinforcing the fabric to make the building more secure in severe weather, our crews will make sure your structure is built safely from the start.
Winter weather is a perfect reason to consider a fabric building. Your building will be engineered to withstand all conditions. Adding features such as a steeper roof pitch and ice breakers will make your building even better suited for snow. While there's no type of building completely safe from the dangers of winter, fabric buildings on a rigid frame can withstand ice and snow better than most.
Check out this case study, built on a mountaintop and engineered for a high snowload.
One of our most recent projects is the Fox Creek Multiplex in Fox Creek, Alberta. A facility 3 hours north of Edmonton, this sports complex faces substantial snow and wind exposure. It is one of our biggest, most complex projects ever. In one building it encompasses a full-scale hockey arena, an aquatic center and the community administration center. In the adjacent building we added a field house and fitness center, just for good measure. This project has it all: mezzanines, second floors, walking tracks, dressing rooms, a restaurant, offices, a day care center and community meeting rooms. If you can't tell, we are slightly proud of this one.