How a Turnkey Supplier of Fabric Buildings Can Save Time and Money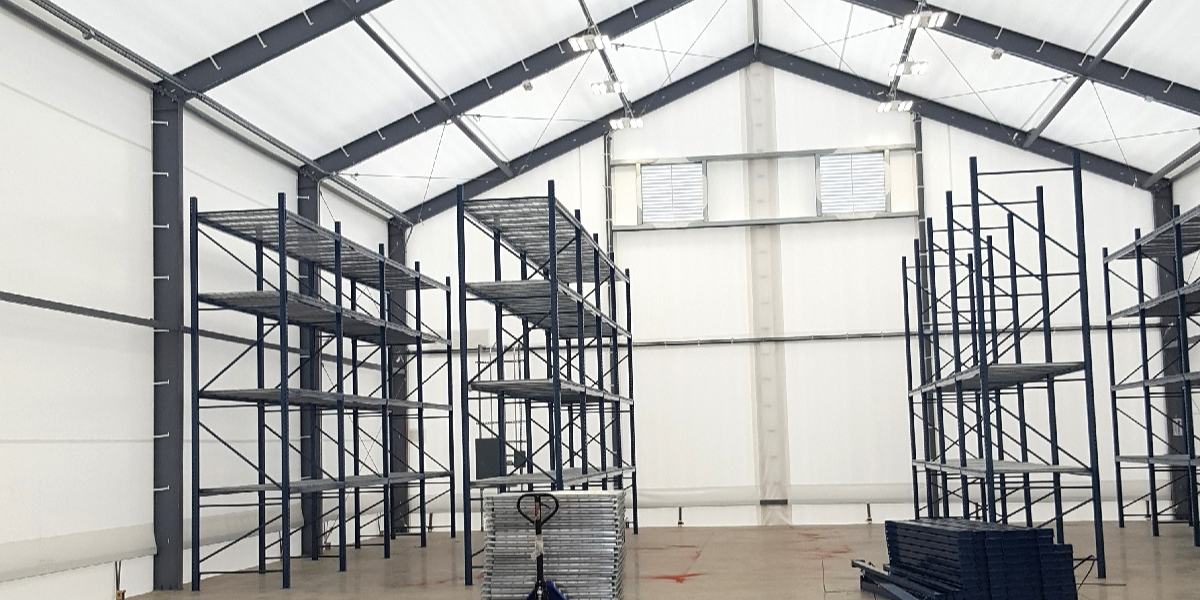 The staff at engineering.com recently profiled the advantages of fabric buildings, particularly for industrial applications and remote locations.
Manufacturers know that quick-to-build facilities for factory space or storage present unique challenges in their construction. Will a clear span for tall machinery and long production lines be necessary? How can operations be established in a remote or inhospitable location?
These requirements and more add complexity to a project, and the longer it takes from breaking ground to operation, the greater the costs in both construction and lost productivity.
So, what's the solution? A turnkey supplier of fabric structures can provide cost-effective solutions to tough structural challenges such as clear span requirements and working in remote locations.
Requiring a High Bay Height and Wide, No-Column Span for Production Equipment or Storage
Historically, manufacturing plants with space free from support columns tended to be very long, but were limited in width by the available span of trusses for roofing.
Columns are difficult for manufacturers to work around, because they significantly constrict the ways in which a plant's machinery and production lines can be laid out. This creates issues for everything from on-floor material handling to safety – especially when the structure can't support the load of systems such as overhead cranes, lifts and trolleys.
Clear span structures, also known as free span or open span, feature no interior columns. This allows for floor plans that can accommodate complex production lines and storage of large vehicles or equipment, such as airplanes, mining, forestry and transportation equipment.
Custom Fabric Structures Can Be Engineered for Any Height and Width
Fabric and steel frame structures offer an ideal solution to the challenge of clear span structural requirements. A company such as Legacy Building Solutions can offer highly engineered open-span fabric structures that will allow any facility to use the most advantageous and efficient layout for their production lines.
Learn more on their website. To learn how fabric structures may be the solution for your project, contact us.