Fabric Buildings that Can Be Built Quickly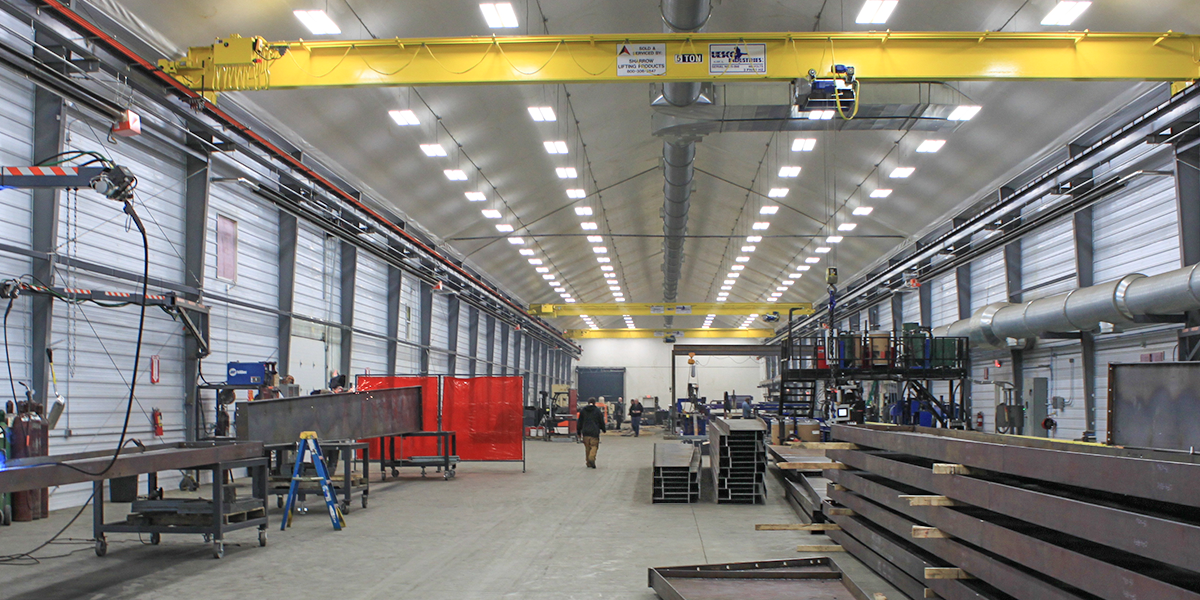 It's an old business adage that time is money. And that's certainly true in building construction. Time spent on construction means money spent on wages, equipment and allowances – not to mention opportunity cost.
With a fabric building by Legacy Building Solutions, it's possible to meet even the tightest timelines – driven by fiscal year budgeting, project timelines or your own preference – without sacrificing quality.
Pre-Engineered Buildings Are Quick Building Solutions
Legacy fabric structures use a rigid I-beam metal frame just like pre-engineered metal buildings. Rigid I-beam metal or fabric buildings follow the same strict engineering requirements as traditional construction, but the components are manufactured in a controlled facility and field assembled at the building site.
All components are fabricated in a controlled environment, eliminating delays due to weather or inexperienced staff. At Legacy's manufacturing facility, a certified welding inspector is also on hand to ensure the quality of each framing member before it leaves the shop.
Steel frames mean unlimited design options. Check out some available features for fabric buildings.
With the convenience of pre-engineering, several phases of the project are completed at the same time – for example, the frame is manufactured in one location while the foundation is poured at the jobsite. This compressed scheduling saves weeks of downtime, and it means that a delay early in the process may not cause further delays on subsequent phases.
Once on the jobsite, the pre-engineered components fit together easily. Pre-drilled holes and interlocking pieces make fast work of field bolting the frames and attaching the fabric cladding.
Vertically Integrated Construction
Legacy Building Solutions is a vertically integrated fabric structure company, providing all services including design, manufacturing and installation in-house.
Speed is a major advantage of in-house services. Our process provides quick building solutions, with no time lost assessing multiple bids, clear communication between designers and builders, and fabric building experience in every aspect of the project.
See some case studies of custom fabric buildings.
Another advantage of this process is that one firm oversees the project from beginning to end. There is one calendar controlling all aspects of the project – design, manufacturing and installation are scheduled with no lag in between. Change orders are handled efficiently, without causing undue delays.
Vertically integrated construction saves the building owner from the time spent vetting multiple crews, managing separate invoices and overseeing each aspect of the project. The owner receives regular updates from one point of contact.
Fabric Structures That Can Be Built Quickly
Fabric cladding is installed in about one-third the time of steel sheeting. Unlike steel sheets that are attached with thousands of tiny fasteners, pre-welded sheets of fabric slide into a keder rail for tensioning.
Legacy's patented installation process allows installers to quickly apply fabric to large sections of the building. The fabric installation process was also designed for increased safety on the jobsite – a consideration even more important than speed of construction.
With a process designed around quality, safety and fabric buildings that can be built quickly, Legacy Building Solutions allows companies and municipalities to realize the benefits of expedited construction.
Contact us today – your new building can be in place sooner than you think!