Fabric: Panels versus Monocovers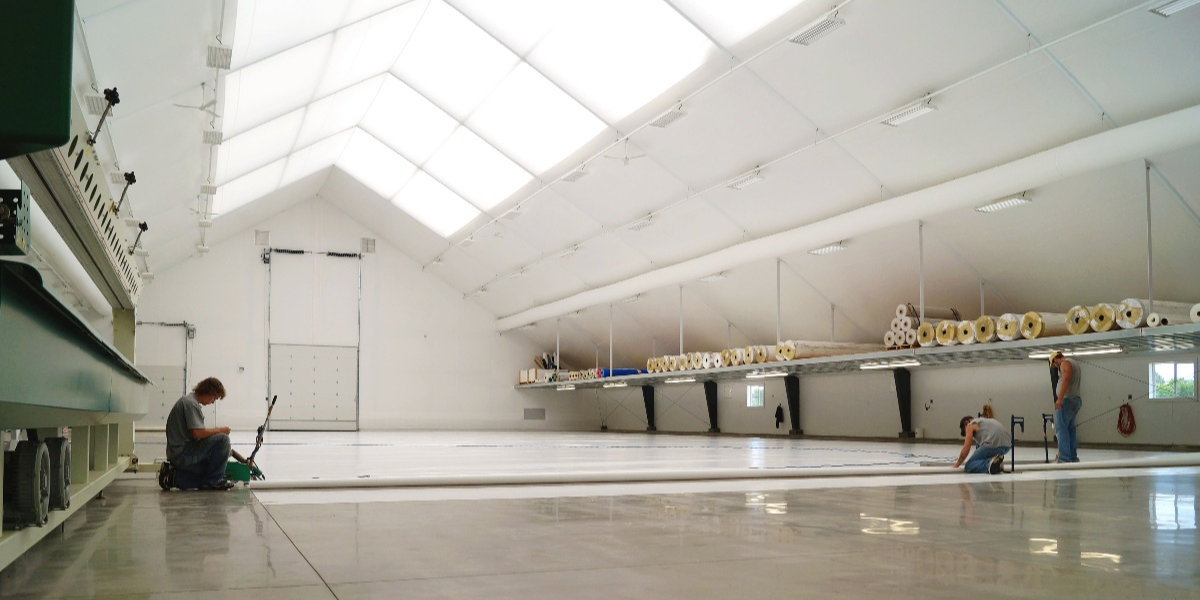 In this three part series, we are breaking down the structural integrity of tension fabric buildings. In part one, we looked at structural frames vs. open web trusses. If you missed it, you can check it out here. In the next two series we will examine the difference between fabric panel cladding vs. monocovers and why end wall design is important.
---
Choosing the right fabric for a fabric structure is only half the battle. Legacy chose ExxoTec™, a proprietary PVC fabric developed exclusively for our projects. It's tough, resilient and resists UV rays, which is why we can extend a 25-year warranty to our 28-ounce ExxoTec Elite fabric cover.
The other half of the battle is devising the best way to attach our fabric to our frames. With monocover buildings, the fabric is stretched over the frame, and it's all one piece. In our experience, fabric pressure and tension play a critical role in the strength and durability of fabric covered structures, so we needed something different.
Individual Bay Panels
All Legacy buildings are constructed with individual panels for the roof and walls. Our panels use a proprietary tensioning system that works with the unique physical properties of our fabric. We've learned that when you tension fabric correctly, you don't have to come back and retension a fabric structure. That's one reason we use our own crews to install buildings—they know how to do it.
Just like our fabric, our tensioning system is proprietary and comes with a warranty.
In the event the fabric is damaged and can't be fixed with a simple repair, our individual panels are easier to replace and much more affordable than replacing an entire monocover.
Keder Rail Attachment: We bolt, they screw
Our panels are attached to the frame via a keder rail system, a channel in which the edge of the fabric panel is inserted and slid into place. In most keder rail systems, the rail is secured to the trusses with TEK screws. These connections are vulnerable to corrosion and improper installation. Legacy has replaced these screws with ½-inch diameter bolts. The bolts are easier to install and last longer—especially in corrosive environments.

It's a question of support
Finally, our fabric and our tensioning system are not part of the support structure. Our steel I-beams create the structure and provide all the support and strength of our tension fabric structures. We designed our buildings so the fabric does its job—keeping the outside and inside separate—and our steel does all the support work.
In the final analysis, we have innovated our way into our status as one of the leading fabric building companies. We design, manufacture and install our customized structures for discerning customers. We build them to last. We back them up with warrantees because we know the quality of the materials we use are state of the art.
You don't want to miss the final part of this series. We are going to look at endwall design and dive into when it can add to the structural integrity of your building.