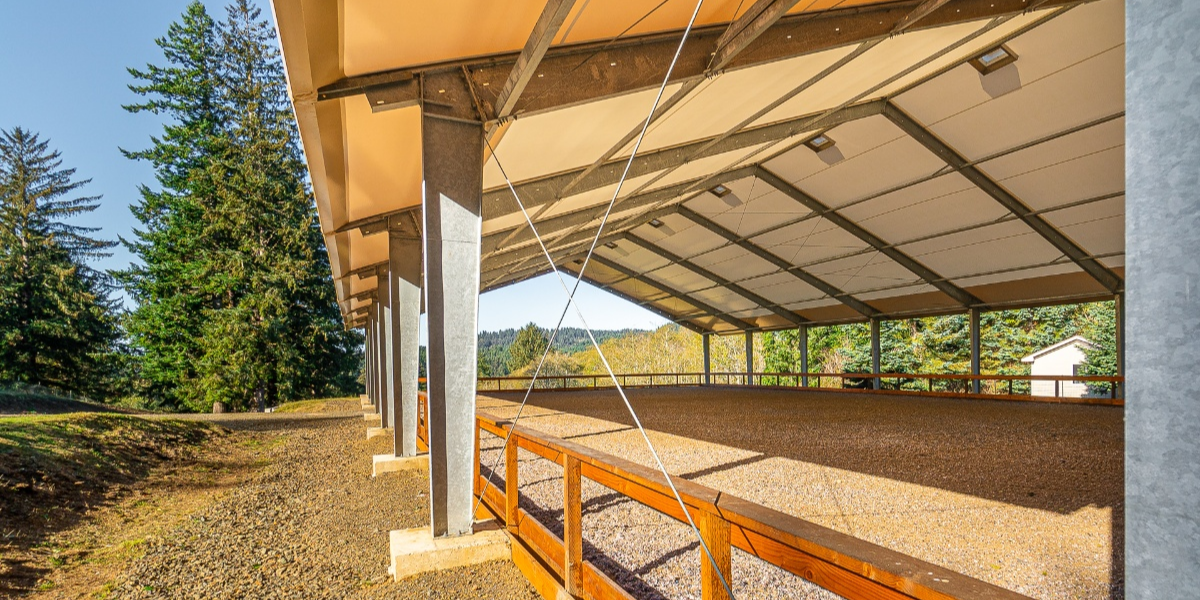 Are fabric structures susceptible to vandalism?
Fabric structures are no more susceptible to vandalism than other buildings. For areas requiring extra security, wall claddings such as steel or concrete can be used to create an impenetrable barrier. For any application, adding motion detectors and security systems will make a fabric building as secure as any building with windows.
How does fabric perform in extremely cold temperatures?
The fabric is designed to withstand and perform in natural weather temperatures that occur around the world. The normal ranges would be from -40 degrees F to +125 degrees F.
Is it possible to walk on a fabric roof?
Yes. The fabric is extremely strong and can carry a significantly greater load than an unsupported metal panel. Legacy completed a practical fabric load test in which we placed and drove a 10,000 lb skidsteer on a suspended panel of Exxotec™ fabric.

Can't I just buy a fabric tent building at a hardware store?
Yes and no. Yes, you can buy a simple fabric structure on a hoop frame at a hardware store. And those buildings are great for simple applications such as personal equipment storage. But a custom engineered fabric structure on a rigid steel frame that is designed specifically around your specifications? You can't find that at a hardware store.
What happens when the fabric loses tension?
When the fabric is properly tensioned both horizontally and vertically, the fabric should not need to be re-tensioned after initial install.
What are the acoustics like inside a fabric building?
The smooth lines of the fabric do not distort the sound coming from the stage. Additionally, the fabric tends to reduce sound bounce around the concert hall creating a better sound within.
Can I attach my fabric building to an existing structure?
Fabric structures can be attached to existing buildings with a sealed corridor, or the building can be directly attached to another structure.
Who installs the building?
In most cases, our experienced installation crew will travel to your location to install the building.
Are fabric structures suitable for office and retail buildings?
While many of our customers use their building for industrial storage, an insulated fabric building is a comfortable environment for year-round work. Our office and manufacturing plant in South Haven, Minnesota, is inside a fabric building.
Still have questions? Contact us to arrange a personal consultation with an experienced representative.