Fabric Structures For Every Part of Your Mining Operation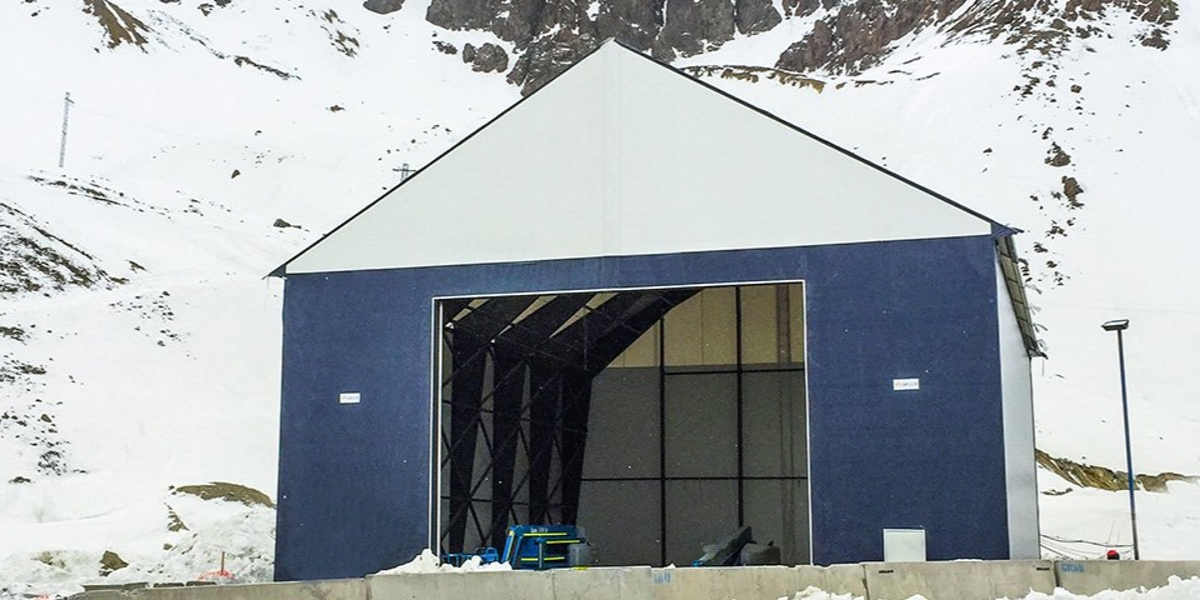 Legacy's tension fabric structures are natural mining material storage, but there's a lot of other ways to use our buildings in a mine's operation. Our unique combination of solid steel beams and tough PVC fabric can be customized for all kinds of uses, such as:
Repair shops
Processing buildings
Warehouses
Truck and equipment storage
Mining camps (recreation field houses, dining halls, clinics, admin buildings and barracks)
Desalination Plants
Steel, fabric and coatings
Legacy has a history of working on projects for the mining industry. We have a proprietary method for combining our solid steel I-beam frames with our PVC cladding that creates a safe structure that will last for decades. We use solid steel because of its proven engineering. It allows our buildings to handle snow loads, high winds and seismic conditions in some of the most extreme environments on earth. It also allows us to support heavy equipment such as cranes, tripper/conveyors and dust collectors from our ceiling beams.
The patented way in which we attach our fabric to our frames creates a very airtight seal that keeps the weather out and mining dust and other suspended particles inside. Keeping mining materials inside the structure and out of the environment has become an increasingly important issue for mine owners and the wider community.
The fabric is also non-corrosive, which is often a factor when handing mining concentrates. Coastal regions also present corrosion challenges. That's why we went the extra mile and developed a propriety series of epoxy coatings that is state of the art corrosion protection. Our epoxy coating foundry went live in 2019.
Our Crews
With our propriety fabric, coatings and installation techniques, we almost always insist on using our crews to construct our buildings. They are extensively trained and drilled on our safety requirements as well as the safety rules of our clients. Because they understand our processes and have worked with our materials and designs, installation goes very quickly. Most of our mining buildings are completed in weeks not months. Our crews travel the world and constantly amaze our customers by their hard work and safety standards.