Fabric Buildings for Remediation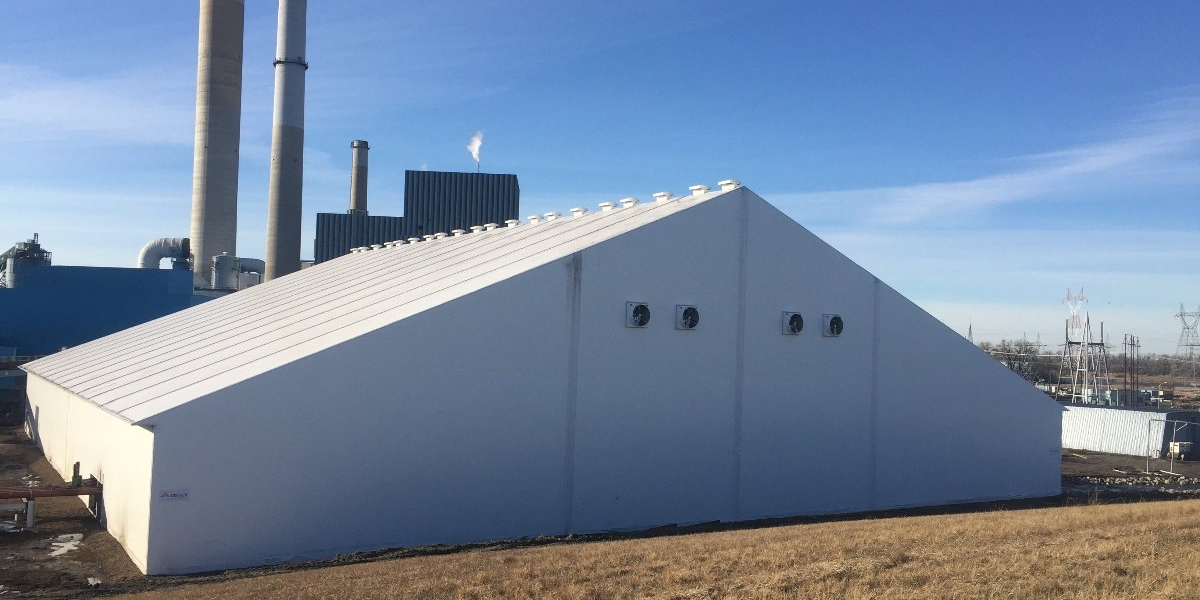 Fabric structures have a long history in waste and recycling processing. With the growing need for environmental and nuclear remediation, fabric buildings are quickly becoming popular remediation structures.
Customized fabric structures have the capability to create negative air pressure for hazardous waste decontamination and volatile containment. Negative air pressure also controls odors and emissions and can enhance compliance with clean air and good neighbor statutes.
When used for environmental protection, fabric structures are customized to fully enclose equipment including chemical tanks, fuel tanks, water and sewage covers. Additional equipment such as HEPA filters, air exchangers, fans and exhaust systems are suspended from the substructure to keep them accessible yet securely out of the way.
The fabric used in remediation structures varies from translucent for energy-saving daylight harvesting to completely opaque for blackout applications. Translucent fabric panels or skylights generally produce enough diffuse light for safe storage or daytime operations, although most owners add lighting systems for overcast days or nighttime work. Flame-retardant fabric is also available.
Inside a fabric structure is an ideal environment for biogas and biomethane production. Corrosive gases from volatile organic compounds (VOCs) and biological contaminants will not damage the fabric cladding. Steel framing members may be hot dip galvanized or covered with a fabric interior liner for complete protection from corrosion.
Framed openings are available in any size and location on the structure. Openings range from small enough for ventilation and air filtration systems, all the way to large openings for truck and equipment loading and parking to be completely enclosed inside the structure. Fabric structure erection crews have the flexibility to install openings, or they may leave framed openings for local crews to install doors and systems at a later time.
Legacy buildings combine the design flexibility of a custom-engineered rigid frame along with the energy-saving, non-corrosive interior of fabric. Our legendary service and proven engineering ensure that you'll have the time to focus on your operation without worrying about your facility.