Flexibility and Speed at Heart of Cooperative Purchase Agreements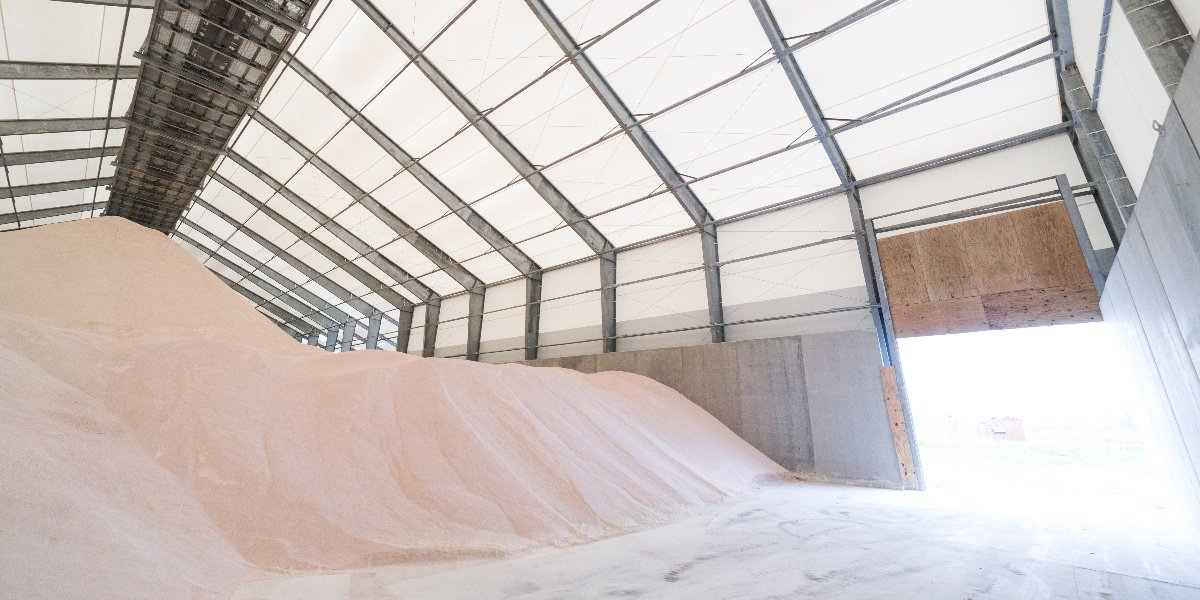 The design-bid-build process can have multiple parties communicating, and miscommunicating, for what feels like forever; specs are reconsidered, delaying completion dates; and costs rise for maintenance and replacement parts. These are significant problem for public works projects where time is of the essence.
Bethel Park, Pennsylvania needed to act fast updated state regulations ordered all road salt be kept under cover in order to protect groundwater.
The municipality found their answer in a cooperative purchasing agreement for a fabric building to house 4,000 tons of reserve road salt. The quick-to-build complex, designed and constructed by Legacy Building Solutions, was corrosion resistant and accommodated the limited available space and restrictive road access at the site.
"The building needed to be as salt resistant as possible," said Mark Edelmann, an architect engaged by the municipality. "Legacy had a solid steel frame as opposed to tubular steel – it seemed to be the perfect solution."
The final building, measuring 45 feet wide by 260 feet long atop 10-foot concrete walls, was constructed using steel components hot dip galvanized for corrosion protection, sheathed in panels of Legacy's ExxoTec fabric, which has natural non-corrosive properties. Gutters and icebreakers along the eaves of the building were also added to manage precipitation and erosion concerns.
"Legacy is involved in a lot of applications with corrosive environments for salt storage, waste storage, water treatmentand things like that," said Matt Van Scoyoc, design consultant at Legacy.
Flexible Design for Any Fabric Building Application
"We work with the end user to determine what is the most efficient solution for their problem. With our in-house drafting team, we drew the salt pile based on the known properties of the material such as density and angle of repose. Using those design parameters and the footprint of the site, we designed the building around that pile while providing clearances for operation, to make sure that they can fill the building with salt and be able to move it out safely with personnel and load vehicles for road application," explained Van Scoyoc.
Read more at Engineering.com...