Industrial Fabric Buildings Benefit Many Industries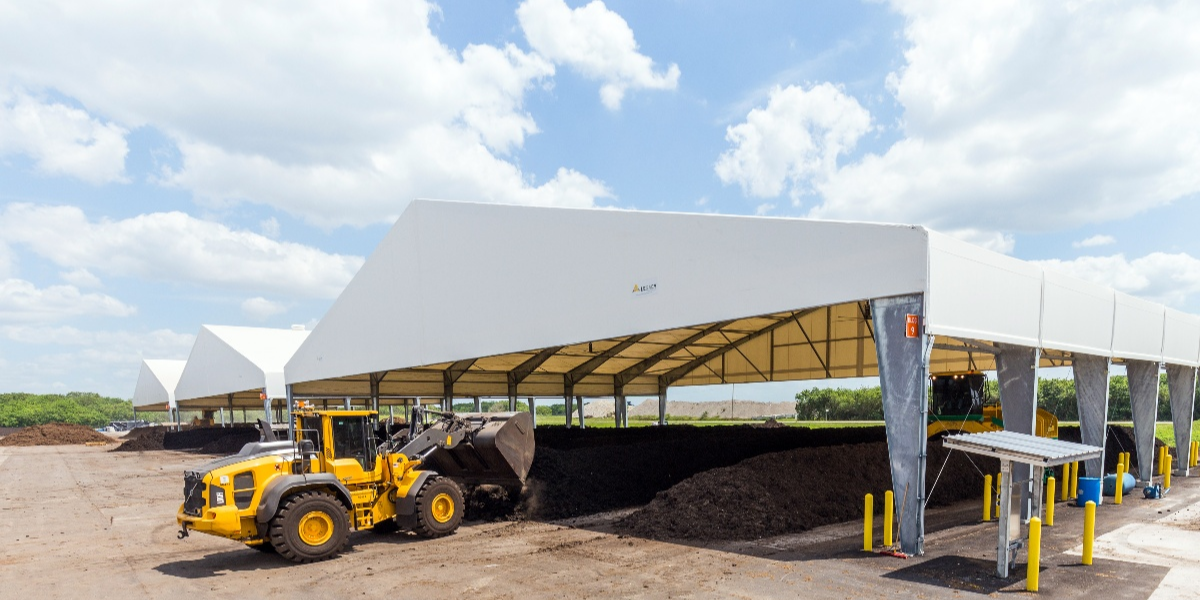 Like any building, fabric buildings can be used for various applications. There are many benefits to constructing a fabric structure: the natural brightness of the building, the life expectancy, reduced construction time and relocatability.
Let's take a look at some industries that benefit from fabric buildings.
Mining Tents and Shelters
What sets a Legacy fabric building apart is our ability to customize each structure to your exact specifications. This is a significant benefit for most mining, oil and gas operations. Straight sidewall design and the ability to incorporate any size door into the facility allow large equipment to maneuver in and out of the structure with ease.
Straight sidewalls and tall peaks are characteristic of rigid steel frames. Learn more.
Sports and Recreational Facilities
The bright white liner of a fabric building reflects and magnifies your lighting system, providing a bright, evenly lit interior while reducing energy costs. The fabric cover also muffles sound and won't create echoes when fans and teammates are cheering loudly as your team wins a close game against your archrival.
Corrosive Material Storage
Buildings used to hold corrosive materials such as salt, fertilizer or manure need to be as non-corrosive as possible. Many building materials, including steel, are not ideal for housing these products and will eventually weaken and corrode. However, the architectural fabric like ExxoTec™ is non-corrosive.
Riding Arenas
The natural light inside a fabric arena provides a better environment for horses and riders. The interior is energy efficient and provides a pleasant environment for riding and training. The clear span design provides an unobstructed riding area and/or spectator area.
This is a shortlist of the numerous industries our buildings benefit and examples of why our fabric structures are a perfect building solution.
Ready to learn more? Contact us at 320-258-0500 or online to learn more about the benefits of a Legacy building for your use.