Legacy to Exhibit Fabric Structures at Williston Basin Conference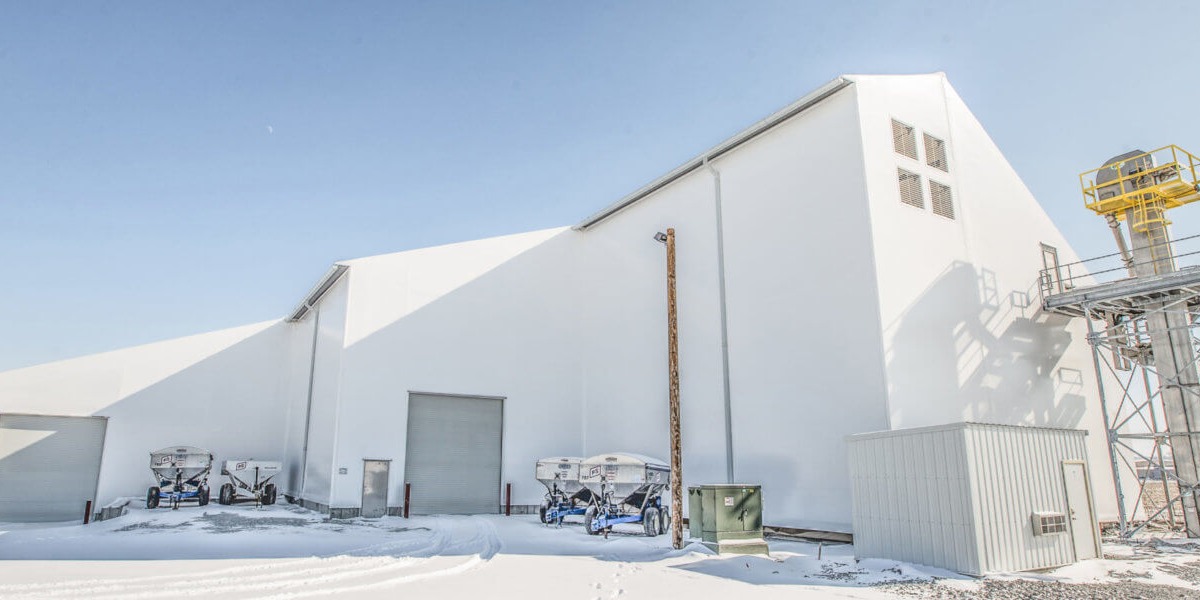 Legacy Building Solutions (www.legacybuildingsolutions.com) will be showcasing tension fabric structures at the Williston Basin Petroleum Conference in Bismarck, N.Dak. May 20-22.

Legacy's tension fabric buildings are custom engineered to meet demanding mine-site specifications related to length, width and height, as well as site conditions. Legacy buildings are perfect for processing applications, transfer storage piles, bulk storage, warehousing and more. Additional design loads including conveyors, bridge cranes, fire suppression, high side walls, large doorways and doors are easily incorporated. Legacy fabric structures are designed as permanent structures but can be expanded, reduced or relocated as operations change.

"Our fabric buildings are ideal for mining," said Matt VanScoyoc, building consultant at Legacy Building Solutions. "Everything about the building is customized, versatile and resilient."

Legacy Building Solutions is among the only companies building fabric structures on a rigid steel frame. The finished structures are corrosion-resistant and built to withstand accidental collisions, snow loads, wind loads and seismic activity.

The Williston Basin Petroleum Conference focuses on oil and gas production in western North Dakota. This is the 22nd year of the international conference.

About Legacy
Legacy Building Solutions specializes in the innovative design, engineering and construction of fabric covered buildings for several different industries and applications. For more information, contact Legacy Building Solutions, 19500 County Road 142, South Haven, MN 55382, call 320-258-0500 or 877-259-1528, or visit the company's website at http://www.legacybuildingsolutions.com.
Fabric structures by Legacy Building Solutions have the design flexibility, energy efficiency, speed of construction and strength for oil and gas jobsites.
Engineered for application and location, steel frames support life-safety and fire suppression systems. Add hanging loads, lighting, doors, lightning, fire suppression and ventilation as needed to any oil, gas or energy fabric building.
Add a fabric liner to prevent oxidation in corrosive environments. Batten insulation creates energy-efficient heated, moisture-controlled and air-conditioned facilities.