Legacy at MINExpo: complete fabric structure inside the Expo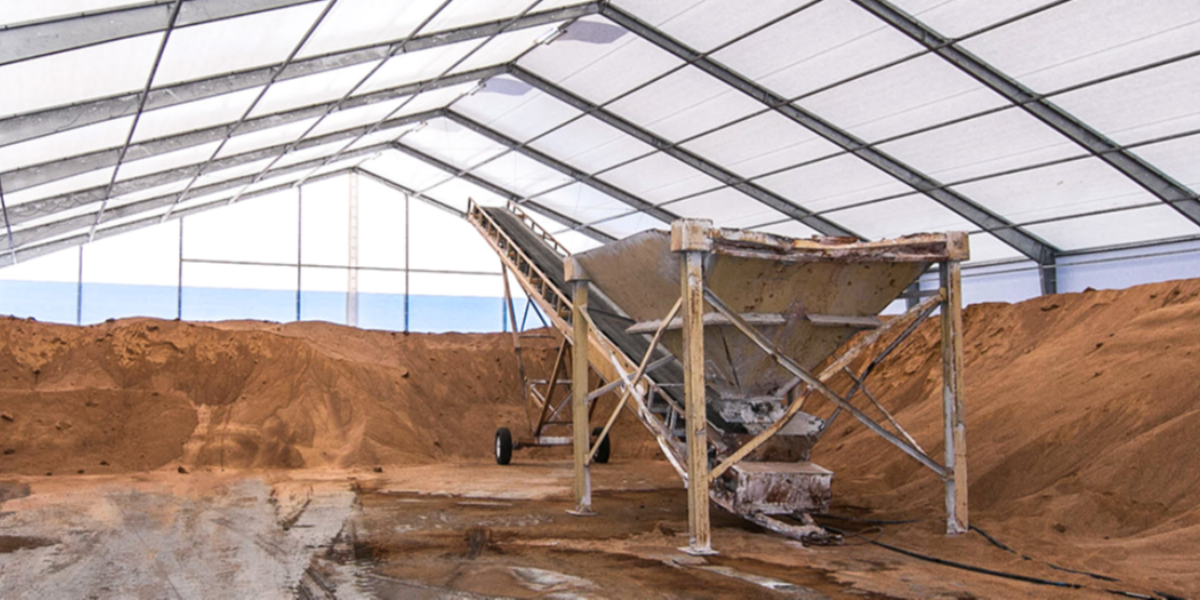 Legacy Building Solutions is making history once again – by constructing a complete fabric structure inside the South Hall of the Las Vegas Convention Center during MINExpo.
The structure will measure 20' by 30'. Like all Legacy structures, the building will consist of a solid web beam frame and fabric cladding. The building will feature overhangs measuring 18" on one side and 48" on the other side. Three of the walls will be open below gable height to allow expo attendees access to the building, and the fourth wall will have fabric cladding to the ground.
"We find that many of our mining customers have limited experience with fabric structures – typically they've only been inside the low-quality temporary buildings," said Ben Fox, president and CEO of Legacy Building Solutions. "One of the reasons we're putting up an entire building inside the expo is to give everyone at the show the opportunity to see our building in action and learn how we are different."
The inside of the structure will function as a showcase for custom tension membrane buildings, with interactive displays and representatives available to explain the products and the company. Legacy buildings are typically used as truck shops, pile covers, maintenance enclosures and equipment covers on mining jobsites.
The building will be engineered, designed, manufactured and installed by the in-house crew. After the show, the building will be dismantled and shipped back to the company's Minnesota office immediately after the show. After that, the building may be sent to another jobsite for re-erection, or the components can be recycled.
Legacy's building will be located in booth 25039 in the South Hall of MINExpo. MINExpo is the largest international gathering dedicated to the mining industry. The show will take place September 26-28 in Las Vegas, Nevada.
Interested in seeing the building yourself? Visit us at MINExpo 2016, or contact us today to arrange a personal tour and consultation about a fabric structure.