Legacy to Exhibit at Aviation Week's Conference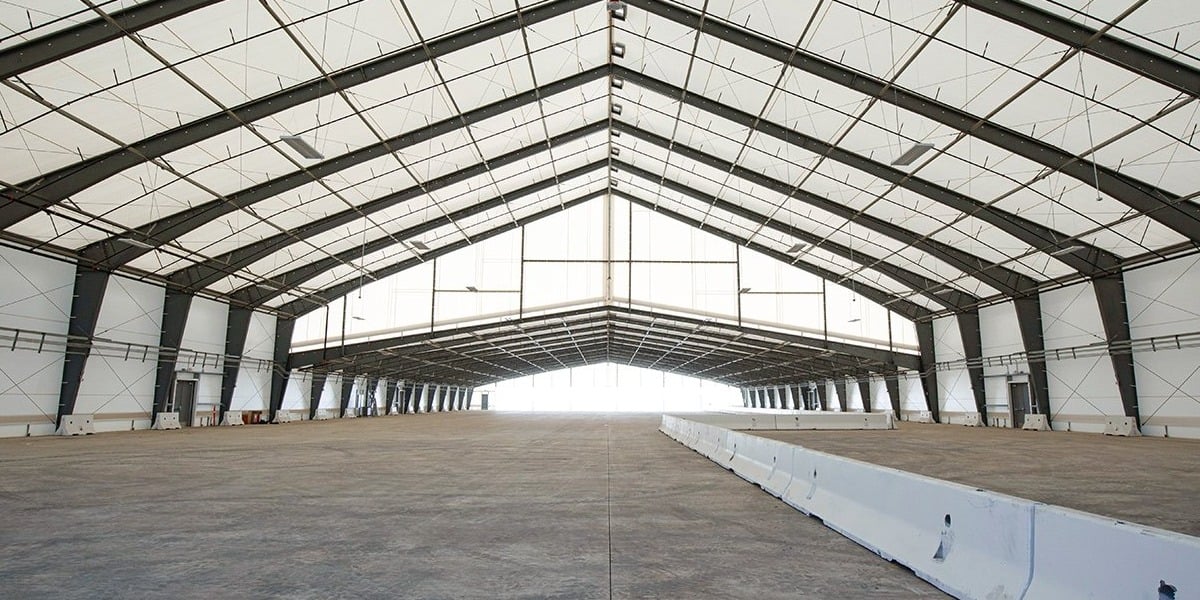 Hybrid fabric-steel structure from Legacy is a multi-purpose facility for aviation, military and other industry uses.
SOUTH HAVEN, MINN. – Legacy Building Solutions will be showcasing tension fabric hangars and aircraft support structures at the Penton's Aviation Week's 19th Annual MRO Americas Conference in Phoenix, Ariz. April 8-10.
Fabric buildings provide a clear span design for aircraft hangars and maintenance operations. They can also be used as maintenance shelters, service structures, equipment and manufacturing storage, and quality control.
"Our aviation customers range from large aircraft manufacturers to individuals looking for a customized TFS hangar," said Tom Ruprecht, sales director at Legacy Building Solutions. "We design-build for every customer and we can provide clear span buildings over 300 feet (or 98 meters) wide."
Legacy Building Solutions is among the only companies building fabric structures on a rigid steel frame. The finished structures are corrosion-resistant and built to withstand accidental collisions, snow loads, wind loads and seismic activity.
The MRO Americas Conference is the premier event for the commercial air transport maintenance, repair and overhaul industry.
(Photo courtesy of The Boeing Company, used with permission.)