Legacy Building Withstands Tornado Conditions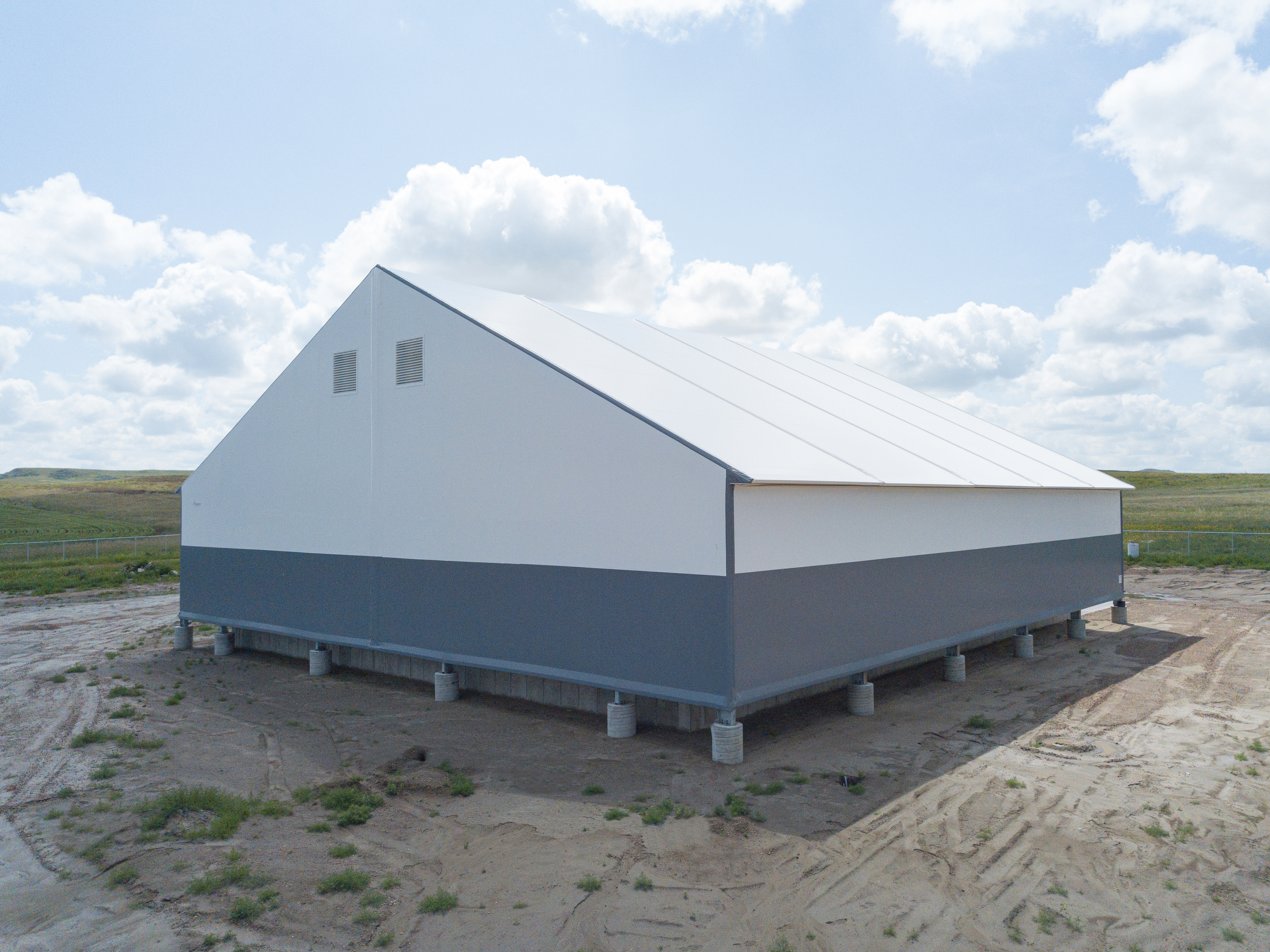 In the fall of 2016, Legacy Building Solutions completed construction on a new boat trailer manufacturing and storage building for Karavan trailers in Lebanon, Missouri. Six months later, a tornado ripped through the area.
The EF-1 tornado had sustained winds of 90 mph and destroyed trees and buildings, including at the boat manufacturer neighboring the Legacy building. The boat manufacturer building was damaged on the roof, and many boats were damaged or destroyed – including several that were eventually found in a nearby field.
Left undamaged by the wind and debris was the Legacy building. The roof, walls and connection to another building were all intact. The structure was engineered to withstand 90 mph winds, and it performed as indicated when necessary.
Learn more about the impact of environmental loads on Legacy buildings.
Even though severe weather is thankfully rare, the potential impact to a business is devastating. In addition to repair costs, there is lost time until the repairs can be completed, damage to assets inside the building, and the ongoing struggles of dealing with insurance claims. And in cases of widespread local damage, such as tornadoes, the wait for repairs may be significant as local crews prioritize each business.
"Most business owners prioritize the safety of their infrastructure right below the safety of their people," said Ben Fox, president and CEO of Legacy Building Solutions. "That's why we custom engineer every building – to ensure that infrastructure is as safe as possible in any conditions."
Fox also added that Legacy has experienced crews ready to deploy to any location for building repair or replacement. Learn more about fabric building repair.
While there is no building type that is guaranteed to withstand tornadoes or other extreme weather, the proven engineering of a Legacy building gives owners peace of mind when conditions turn bad.
Can a fabric building help your business? Arrange a meeting with a representative to discuss your unique needs.