Legacy Holiday Gift Guide: Great Gifts for the Tough-To-Buy-For Family Members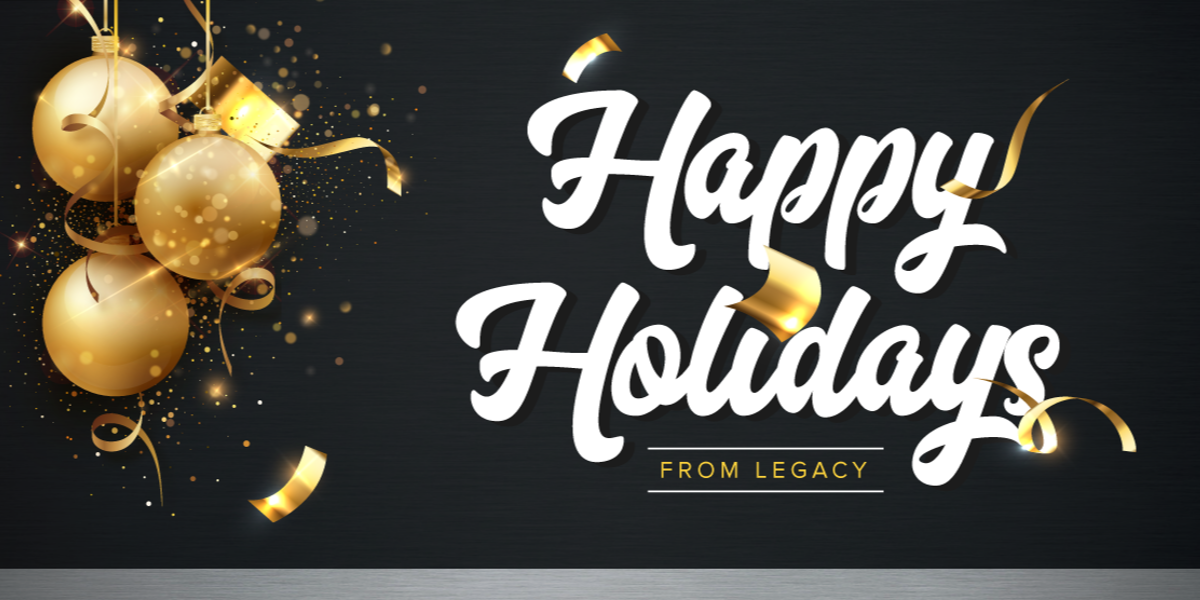 You've all seen those car ads where the parents buy the kid a car for Christmas or the wife buys her spouse the convertible he dreamed of when he was a kid. We are going to go one better. We think the people on your holiday list need a tension fabric structure for Christmas.
That's right, a whole building. A car with a bow on it is so yesterday. A 50,000 square foot tension fabric structure with a bow on it, however, is bound to make an impression. Here are the folks* on your Christmas list that could really use a new building for 2021.
Dad's auction business really took off this year, but he's got inventory issues. He just has too many cars, and they are parked everywhere. That near miss by the hailstorm this summer was a wake up call for the whole family. Get him a fabric building that will not only protect his investment but also serve as a great auction space or showroom for his growing surplus of cars.
We know Mom loves us, but next to us, it's probably her horses. Wouldn't it be great if they had a protected outdoor riding arena? Legacy's tension fabric structures will protect them from the elements while still allowing some sunlight through the fabric roof. The fabric structure is much quieter than the steel alternatives, and that helps keep the horses calm and focused. If we are being honest with ourselves, when the horses are calm, so is the whole family.
When Andrew got his tennis ranking this year, everyone was very excited. His practice schedule, however, became even more intense. If you want to see him for the next 12 months, you might want to consider building him a tension fabric indoor court near home. Then he can get in all his practice hours and still be there for dinner. When he makes it to Wimbledon, you will be glad you did this for him.
Brittany's new alt band, Abalone Rampart, hit the charts twice this year, but they need a place where they can play. All the clubs are too small for the crowds they attract, and they won't play the stadiums because of the drummer's agoraphobia. An entertainment tension fabric structure might be just the thing. It will also be a great venue for the music festival she curates every year—Sheffield Carny Vista. Remember when it was rained out in 2018?
Grandpa adds more acreage to his farm every year, and every year he complains about storage for his crops. Now that he's up to 24,000 acres, he might have a point. Get him a tension fabric storage building with clearspan space for loading and unloading, a wide entrance (300 or more feet across) and almost limitless potential. If he insists on growing all those crops, he might as well have a place to store them.
We all thought Grandma was crazy when she invested in the wind farm. We told her she was nuts when she diversified into solar energy. Sorry Grandma, we were wrong. Now as she invests in microgrid technology and battery storage, she needs customized structures that will adapt to her changing needs. The best way to apologize to her is to get her a tension fabric structure that looks great on the outside and can meet her energy storage needs on the inside.
If Uncle Tony buys one more airport, Grandpa says he will disown him. Nevertheless, the cargo part of his operations has really taken off since he signed on with Amazon. Lots of cargo means Tony needs more cargo space. Surprise him this year with a 90,000 square foot cargo building that will keep his operations moving and the cash flow flowing.
Aunt Marge finally got the contract from the county for her fleet of snowplows, but only if she has her own salt storage facility. Let's get it for her; it's the least we could do. Legacy's proprietary corrosion protection can give her salt storage structure that will last her for years with virtually no maintenance. Legacy's structures are typically installed by its own crews. With in-house designers and fabricators, Legacy can usually get a structure up very quickly.
The Family Mining Business has always generated good income for us, but the new copper mine has hit a snag. They need a storage facility for the concentrate before it goes on the ships, and it needs to fit into the only available property in the port. Legacy's ability to customize a building to fit it into an existing footprint is what sets it apart.
By the way, we got a card from Cousin Jane—the one that was promoted to full colonel this year. It turns out she already got two tension fabric buildings this year. They are on the Air Force base she has been assigned to [undisclosed location]. One is a barracks and the other is a hangar. She says they are awesome in the snow and high winds.
It's been a tough year, so get your family what it really wants: a custom tension fabric structure. We can almost guarantee it will be a big surprise that they will truly use for years to come.
*The individuals described in this Holiday Guide are fictional and are used for illustrative purposes only. Bow not included.