Military: Legacy, a strong leader in fabric buildings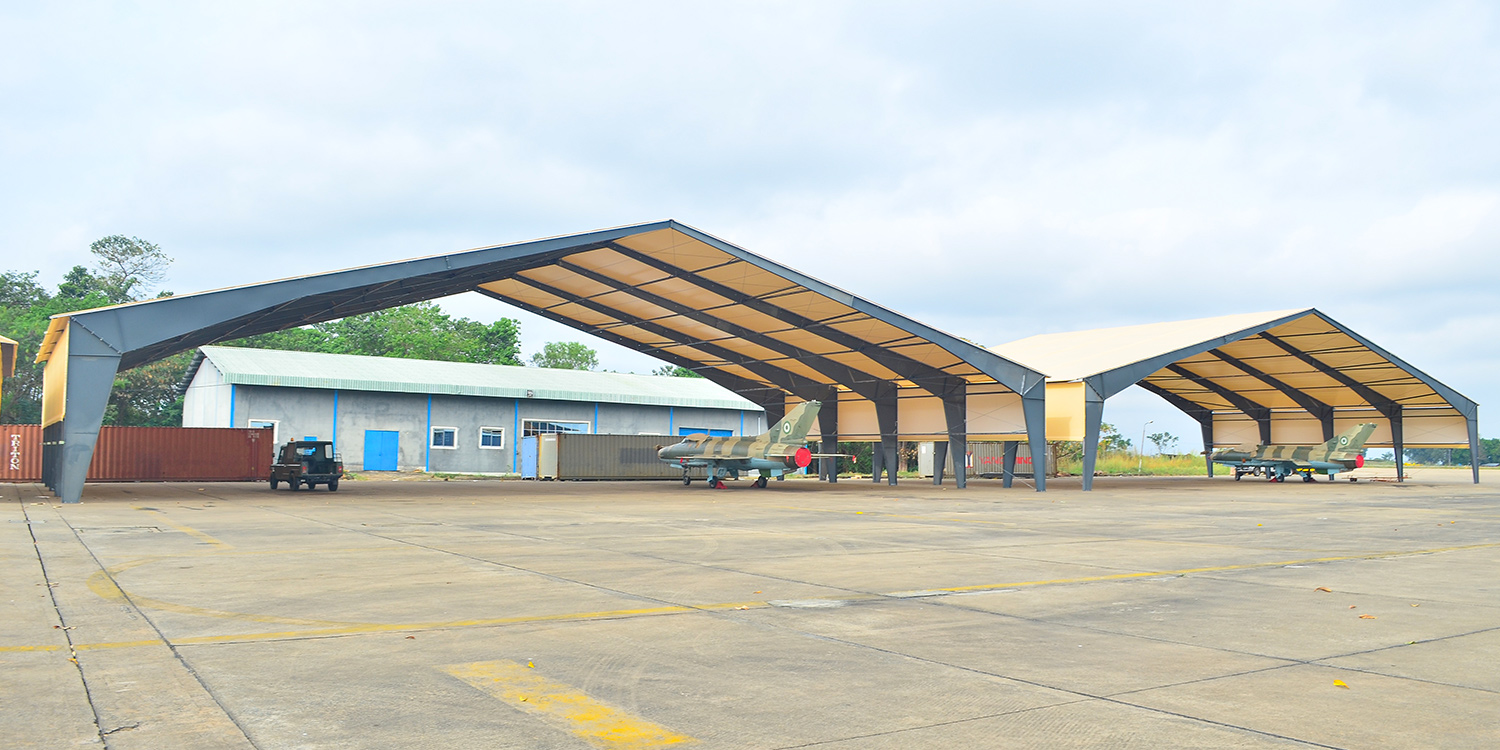 The need to plan ahead is continuous, even in the midst of a crisis. In fact, a crisis quickly reveals how well we have planned. If you are in a planning period right now, and thinking about your infrastructure, consider Legacy Building Solutions for your next building.
We are a strong leader in our industry. Here is why we say that.
Strength
We are strong: our structures are solid steel I-beams. Solid steel gives us a lot of advantages:
Proven engineering
Tough enough to stand up to wind, snow and seismic zones
Meeting or exceeding local building codes
Spans up to 300 feet wide without support columns
Able to support cranes, hoists, and mechanical systems from the roof beams
Leadership
We are leaders: we continuously innovate. The solid steel rigid I-Beam frames was one of our early changes. Another early innovation, exclusive to Legacy, is our patented fabric tensioning system. By properly tensioning the fabric, and tensioning it in the correct order, we free our customers from having to retention the fabric years later. That happens with a lot other fabric buildings.
We then switched from PE fabric to a 28-ounce PVC fabric. The added strength and durability of this fabric allowed us to give our customers a 25-year warranty. How tough is it? Our founder, Ben Fox, decided to test it out by driving a skid loader on it. See for yourself.
Finally, our buildings face a lot of applications where corrosion is a threat—salt sheds, mining concentrate storage, fertilizer storage and more. This past year we developed a system to apply epoxy coatings to our steel, to protect our customer's steel for the long run. We call it Epoxxishield™ and it is state of the art corrosion protection. Many of the military jobs we have done are near coastal areas where corrosion is a significant factor, so our epoxy coatings are a benefit for the long-term durability of those structures.
Applications
For military applications, the strength of our buildings and the leadership of our innovations allow us to offer:
Aircraft Hangars
Storage Buildings
Billeting & Mess Halls
Maintenance Shops
Fitness Facilities
Overhead Sunshades
And More
On the contracting side, it's important to remember that our buildings can be purchased as semi-permanent structure using the DLA-TLS Tents Contract—even though it is designed as a permanent structure with a 25 Year warranty on fabric.
Our construction crews—we usually use our own crews because they are second to none—and they have world wide reach. If we have given you at least one reason to give us look, please review the military section of our website and look at some of our military case studies. Or better yet, join us for military-specific webinar at the end of June.
| | |
| --- | --- |
| Sign up for our webinar "Military Applications of Tension Fabric Structures" at the end of June. | |