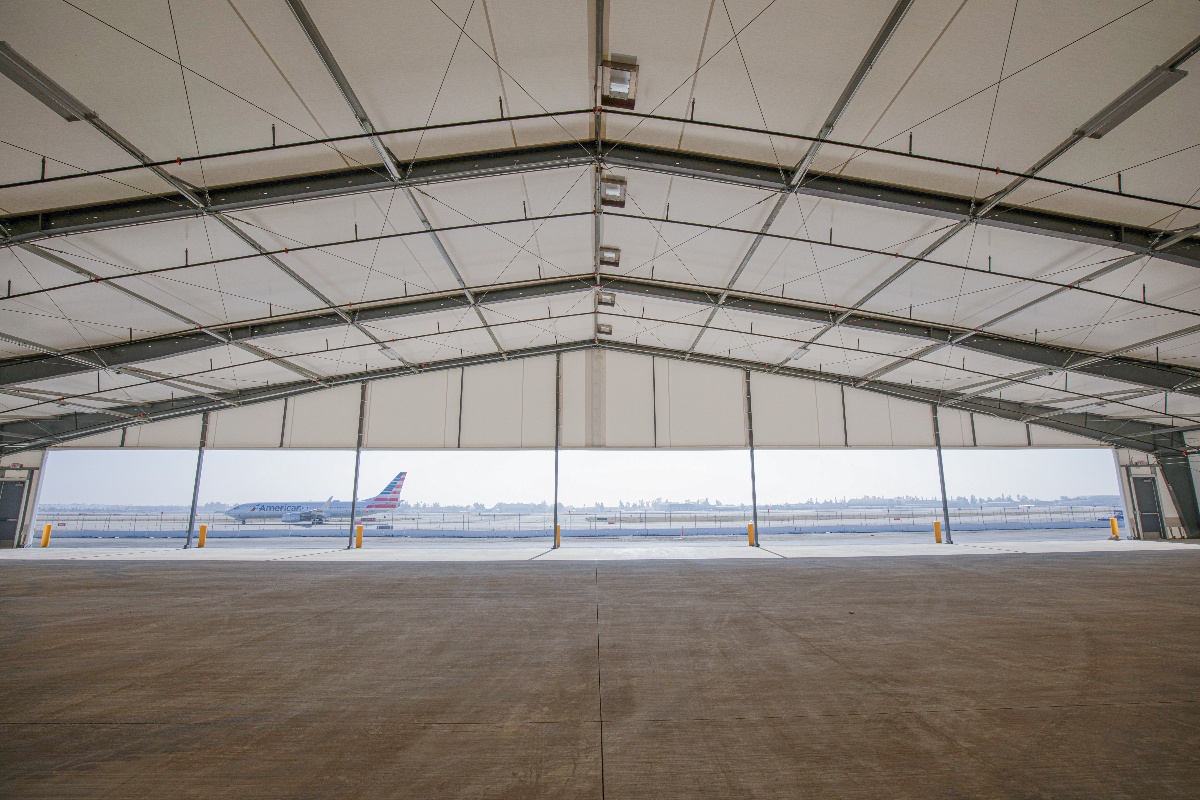 These past couple years have been unprecedented across many industries. COVID-19 came in like a wrecking ball, and not in the way that construction usually likes it to. There have been shortages with raw materials as well as labor, which has been impacting every facet of the workforce in the country. But as the famous saying goes, a little adversity will only make you stronger.
Cargo Takes Off
COVID-19 and then the labor shortage has made going out to eat and grocery and necessities shopping quite the challenge since spring of 2020, and we're still feeling that hurt even now. For those that had the means, it was simpler to try your luck online first. There tends to be many more options and availability when shopping online, and it was also safer to do what you could from home for sanitary reasons. Heck, some stores even have a "ship to home" feature, and you don't even need to leave your driveway.
Well, what does this mean then if more people are remote shopping? That has a drastic impact on the transportation industry. It calls for more hands to process things, and more drivers to move product from warehouses to stores to homes, and for more space in those aforementioned warehouses to put things. That is where we come in.
Maximizing Building Efficiency
Legacy Building Solutions specializes in rigid steel frame fabric structures. These are industrial-grade, commercial-quality buildings. To break it down, Legacy manufactures solid steel I-beams as the frame of the structure, giving your building clean lines and edges. Our choice of steel I-beam frames rather than open web truss allows for these advantages:
Design Flexibility: rigid I-beam steel frames use proven engineering principles from the metal building industry for more design options
Clear span space: solid steel frames create interiors that do not require central support columns, giving the building owner an unobstructed floor space. Great for loading and unloading as well as the flexibility you gain if the floor layout needs to be modified as your needs change!
Support for options: our frames can be engineered to support cranes, conveyors, catwalks, etc. Let us carry your load.
Furthermore, by using rigid I-beam steel frames, there is so much more room for customizability for you and your team when conceiving a design for your building. An important distinction from Legacy's design to others is our use of eaves. With that added bit of overhang, we get two major perks. The first being passive ventilation in an uninsulated building, which any industry can appreciate. This provides optimal air flow and improved air quality. This can lead to lower costs, because there may be no need for powered mechanical systems with passive ventilation. The second perk is a bit more relevant to aviation concerns: water mitigation. The extension that eaves provide allows for gutters which in turn leads to water running off and away from the sides of the building. This ensures compliance with environmental water mitigation requirements.
Learn more about passive ventilation in this blog article on our website!
Now for that customizability. Our team will work with you to draw up specs for a building that will deliver.
Soaring Expectations
Something you will notice about us here at Legacy is we try our best to maintain clear lines of communication from start to finish. We are happy to sit with you and your team and design a building that will check all your boxes. So, from the get-go, Legacy is translating what you need into a building, and afterwards our drafting team will show you exactly what that looks like. And the best part? There is no need to sign any contracts until you see what it costs. Each project we approach is custom, because we know that a cookie-cutter just does not get you what you need.
We offer various architectural features that will put our buildings above the rest. To highlight a few:
Clear Span: used for aircraft hangars!

This design is ideal for any other building you would want open floor space due to the lack of interior support columns.

Don't worry; these pass safety and building codes just like column-supported ones! We just beef up the outer walls and the foundation to reinforce the structure, and Legacy has done so for designs that reached over three hundred feet wide.
Endwalls: nice for moving big or bulk. We can customize the endwall frames to fit your needs, including dock, coil doors, or large sliding hangar doors. Also, we provide two layers of fabric wherever an endwall panel contacts a supporting steel piece. This creates a wear pad for the fabric where it contacts the steel.
Roof Options: yes, there is more than one way to do this with us! If you want your space bathed in natural light, fabric can do that for you. The white option of Legacy's fabric is twelve percent translucent. By that same token, it helps economically by not needing as much artificial light, saving you on the electric bill. If insulation is necessary, that natural light is eliminated. However, a lined and insulated Legacy structure is also energy efficient, and the white interior liner helps create great lighting within the building. The uninsulated buildings are also year-round buildings. Usage and area depend on whether it needs to be insulated or not, and our team would help you determine which way is best.

If you want a graphic such as a company logo incorporated onto the fabric, you can do this easily with vinyl graphics through most signage companies to help extend your brand!
We offer so much more, check out some of our other features on our website!
Fabric is a superior building material in many ways. We already discussed its useful ability to let natural light in, which creates a much more pleasant working environment and that trickles down to a cost-saver. A couple of other things we love about fabric is its incredible strength and that it has thermally non-conductive properties.
Something Legacy Building Solutions is very proud of is our fabric, ExxoTec™. It has been strength tested by our CEO driving a ten-thousand-pound skid loader suspended in the air by a condensed fabric panel; this simulated an actual roof panel with the frame and attachment system. No damage was sustained, and although it stretched from the weight, it fully re-tensioned itself within twenty-four hours. ExxoTec™ is a PVC fabric made with seven layers to achieve the highest performance; two layers of lacquer, two of primer, two of topcoat, and one of the base fabric. These coating and finish layers allow for a longer service life. It is rated for severe weather, including high winds and snow loads. Fabric also has thermally non-conductive properties. Unlike steel or concrete, fabric lessens the transfer of heat or cold, which means your building will feel cooler on hot days and warmer on cold days, even in an uninsulated one. All these inherent perks of fabric help keep things green and environmentally friendly.
One of the most exciting things about Legacy Building Solutions is that we do most everything in-house. We manufacture our steel frames onsite, guaranteeing quality from professionals who work with our product daily and know what to look for. We also deploy factory-trained crews to the job sites for assembly, so that way you know that people who have put up our fabric structures time and again are putting up your building.
Applying Fabric to You
We can talk about how great our fabric is all day long; in fact it would be our pleasure, but it needs to work for you at the end of the day. We believe our building will put you above, and we will list several ways we can do it.
Hangars
Shade and De-Icing Shelters
Cargo and Baggage Facilities
MRO Buildings
Operations and Logistic Support
Ground Support Equipment Coverage (GSE)
General Warehousing
Staging Areas
Aircraft Teardown and Recycling Facility
Military Applications
Get a little more detail on our process and services, including repair and replacement, from our website!
Demand and the Future
The global pandemic impacted many people and many industries. The instance of workload versus workers has been an ongoing challenge. For shipping to delivery, demand only went up. Even if things return to normal, too many practices have been put into place that will make that demand an ever-present fact of our country. Here at Legacy, our buildings will reflect an age of moving forward, of efficiency, and of innovation.
ExxoTec™ fabric is a superior building material because it allows for natural light and it also has incredible strength and resilience. Having a controlled environment where our team works together in-house for fabrication really helps ensure quality. This also promotes greater communication when there are fewer sources to reach out to regarding business matters. The times turned tough, and it may make projects a little scarier, but there is only one way to move forward. If you are experiencing a need for a building, allow us at Legacy Building Solutions to make it a reality.