New Construction ROI with Tension Fabric Buildings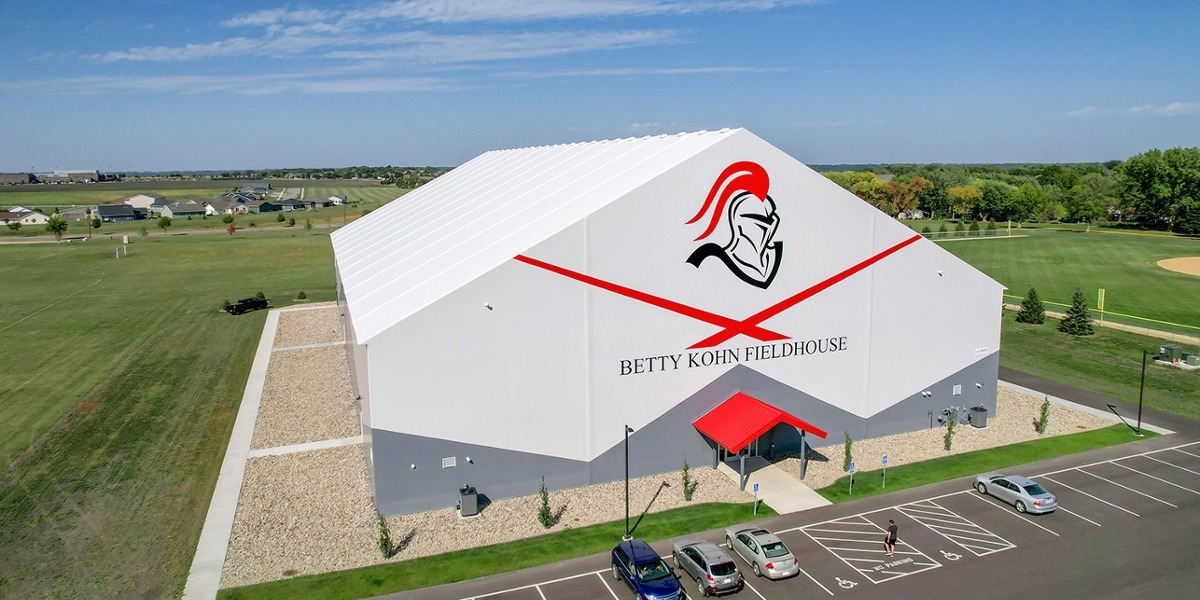 If the past twenty years have taught us anything, it is that anything can happen. We should take the opportunities that present themselves because nothing is promised. Your return on investment, or ROI, is a way to look at a potential endeavor with excitement rather than worry.
What It's Lookin' Like
The cost of living has increased, and the cost of building materials has gone up even more. According to www.nahb.org, prices for these materials have risen 28.7% since January of 2020. Since the start of 2022, there has been an additional 4.9% increase.
Supply chain issues have stretched across the country and reached into the everyday home, not just businesses. This factors into these inflated price tags.
Now, this means that the upfront cost is high, and can admittedly be scary. However, consider an alternative building that provides an ROI on that initial cost. Smart spending now will save you money in the long run, and fabric is a way to do it. And it just so happens, Legacy Building Solutions specializes in custom tension fabric buildings.
Return on Investment: Why it Matters
When taking on a building project, one of the main questions is, "how much does this cost?" Many fabric features will show why our buildings will fit your needs, and the total cost is also important. The thing that sneaks up on most customers, however, is what comes after.
The cost of the building is a practical concern that anyone in the business can understand.
Another thing to consider with projects like this is the time it takes. Therefore, it is valid to be hesitant when economically, it is hard to predict the state of things at the time of installation. However, rest assured that with Legacy, we work closely with our customers during the project's design phase to minimize the risk of surprises and added costs. Ideally, the return on investment shows that the main cost was up front, and after the building is up, you spend more time making money than spending it.
How Fabric Increases ROI
Legacy does most everything in-house, including sales, design, manufacturing, and installation. Keeping a seamless operation has allowed for decreased costs during the construction stage of the project. Additionally, construction isn't as long of a time period as a traditional building or a pre-engineered metal building would be. This rapid construction gets your facility up and running quickly, and whether your building is designed to make money or shelter your investments from the weather, this is a major perk of using fabric.
Fabric is also energy efficient. Legacy's white ExxoTec™ Elite fabric has twelve percent translucency, allowing uninsulated buildings to provide abundant natural light. The white ExxoTec Pro fabric liner Legacy uses for insulated fabric buildings is a great reflective surface. The reflective nature of this white fabric helps reduce the need for artificial lighting.
"You stand inside and have this amazing amount of light. It's hard for me
to imagine that anyone would want to have a metal roof over them."
Lynda Krogh, Highland Farms
Fabric is also thermally non-conductive, so it does not transfer heat or cold like steel or concrete. This means the facility can be cooler on hot days and warmer on cool days. These are just a couple of ways energy costs are reduced. Find out more about energy with fabric buildings on our blog here.
Another advantage of using fabric is its durability. Legacy's ExxoTec™ fabric has been strength tested by driving a ten-thousand-pound skid loader across a suspended piece of fabric. The fabric took no damage and fully re-tensioned itself within twenty-four hours.
In the event of extreme weather, fabric still comes out on top. Legacy attaches fabric by panels rather than a large mono cover. Individual panels provide constant tensioning, reducing fabric movement that mono covers can experience in a wind event. Read more on how a Legacy fabric structure handles weather!
There are plenty of ways fabric saves you money in the long run and multiple factors that go into taking on a building project. This white paper goes more in-depth on construction in a questionable economy.
The Most Bang for Your Buck
We all want to see everyone thrive and a healthy economy flourish. History shows that even when there are dips and things get kind of rough, we can pull out of it with smart spending.
If you need to build, consider a fabric structure. Rapid construction, energy efficiency, and reduced lifecycle costs are just a few aspects of fabric that promote an extended Building Life Cycle and increased ROI. Fabric affords all kinds of flexibility, and the customizability you get with Legacy ensures a facility that will make you and your wallet happy for decades.