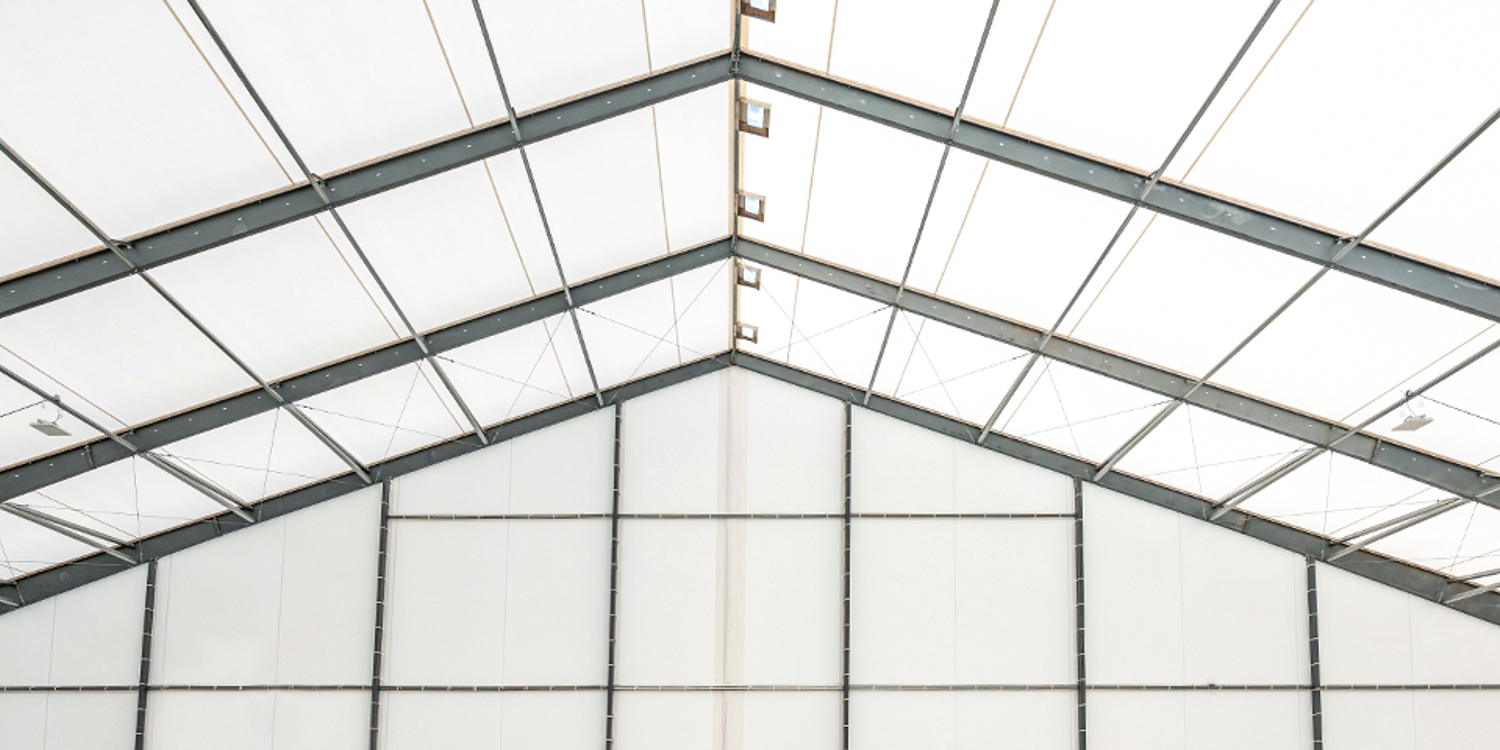 Unless you are do-it-yourselfer of the first order, the words "some assembly required" can be daunting.
With Legacy Building Solutions, our custom designed tension fabric structures are assembled for you by our crews. We hear a lot of good comments about our crews—about their professionalism, their work ethic, their safety practices and their speed of installation.
"Legacy's crew was extremely professional. They met all our safety requirements and did an excellent job. They even provided an extensive final completion checklist with pictures of each item. That was very impressive, and it really demonstrated the level of workmanship they expected of themselves."
--Jerry Pinder, Thalle Construction (Lee County)
"The Legacy construction crew was very professional and courteous. They finished the job well ahead of schedule, worked safely, and followed our stringent safety requirements to the letter."
--Joe Bitter, Alliant Energy/IEI Barge Services
"They came out here with their crew, rented all their equipment, and erected the buildings in three weeks flat – a week ahead of schedule. It's a stand-up company."
--Theo Gatsonis, CM & Sons
Often our crews can install a building for a client in a matter of days or weeks, not months or years. They can do that because we, as an organization, have streamlined every step of the building process. We do all of the design, the drawings, the contracts, as well as the manufacture of both the solid steel frames and the fabric cladding. Legacy's installation crews are trained experienced employee's or qualified trained and experienced subcontract crews.
Moreover, we don't rest on our successes. We continue to look for the best ways to build quality into our structures at every level.
Philip Crosby famously said "quality is free," meaning that building quality into your processes and products pays for itself very quickly. We have discovered that quality is also very efficient. Every improvement we find makes us more agile and ready to respond to your needs.
For example, one of our early innovations was a special method for tensioning our fabric panels, both roof and walls, so we only do it once. Most fabric structures require retensioning over time--ours rarely do. More recently, we have recently developed state of the art corrosion protection for our solid steel beams.
All of these improvements, some visible, others not, make it easier for our crews to complete a project. Let us put them to work for you.