Safety First in Fabric Structure Construction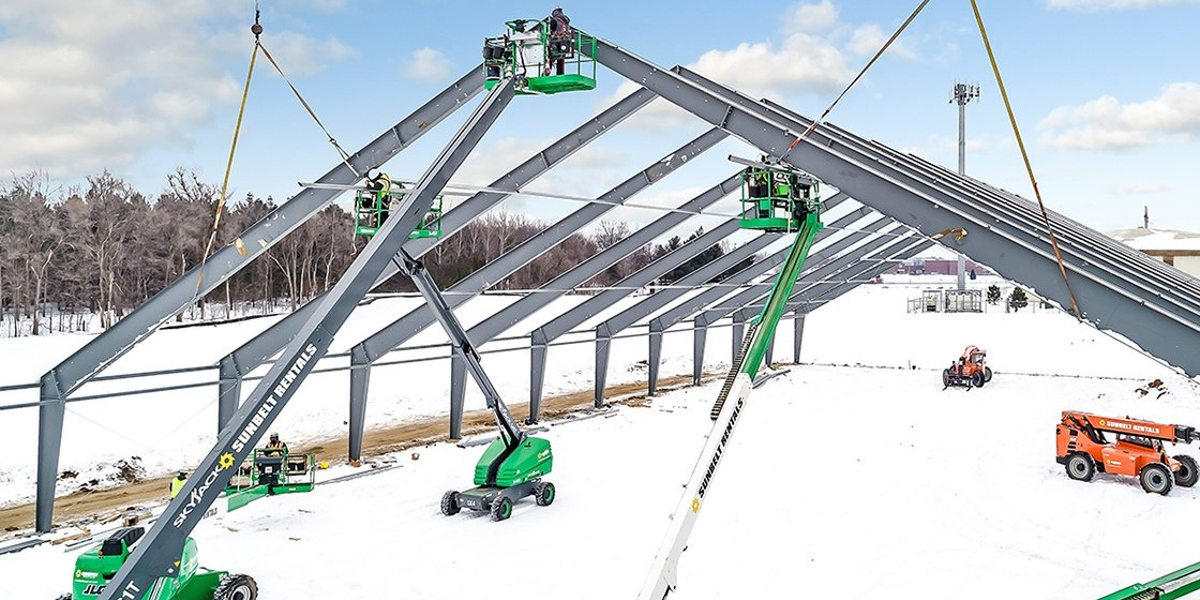 There are many clichés about safety. Safety first. Safety never sleeps. Safety brings you home. Perhaps the reason there are so many safety slogans is to help everyone understand the importance of safety on the job site. Fortunately, fabric structure construction is a safe process due to systems that are in place.
Safety Certifications
Legacy's fabric structure installation crews follow the safety protocol set by these entities:
OSHA (Occupational Safety and Health Administration)
MSHA (Mine Safety and Health Administration)
Partnerships in Injury Reduction COR
ISNetworld
Jobsite requirements
The benefits of safety certifications is that they are standardized and already in place on the typical job site. When more restrictive site rules are in place, the crews adhere to the strictest standards.
Fabric Structure Construction Safety Protocol
To help ensure fabric structure job site safety, Legacy has a Health and Safety Management System (HSE MS) in place. The HSE MS is a cooperative effort between senior management, supervisors, employees, contractors and temporary employees, guests and visitors. The HSE MS was developed in accordance with CAN/CSA Z1000-06 and OSHA 29.
All crew members are trained on these safety programs, as well as forklift safety and aerial work platform (AWP, or boom) safety. All job foremen are OSHA 30 certified, and every Legacy employee on the crew is OSHA 10 certified. In addition, everyone on the job site is encouraged to address potential hazards before they cause harm to people or property.
In addition to the OSHA, MSHA, COR and site requirements, Legacy has policies in place for potentially dangerous conditions including, but not limited to, working in confined/restricted spaces, hot work, defective tools and electrical safety. All workers are issued personal protective equipment (PPE), and tools and materials are regularly inspected for safety. Hard hats, safety vests and steel-toe boots are required on all job sites, and supplementary equipment such as safety glasses and harnesses are used as needed.
Safety is more than a feel-good requirement and a buzzword. A safe job site is the top priority on all fabric structure installations. Providing employees with the tools and knowledge needed to work safely every day is a basic part of doing business at Legacy Building Solutions.