State Agencies and municipalities: Are you Ready for Salt Season?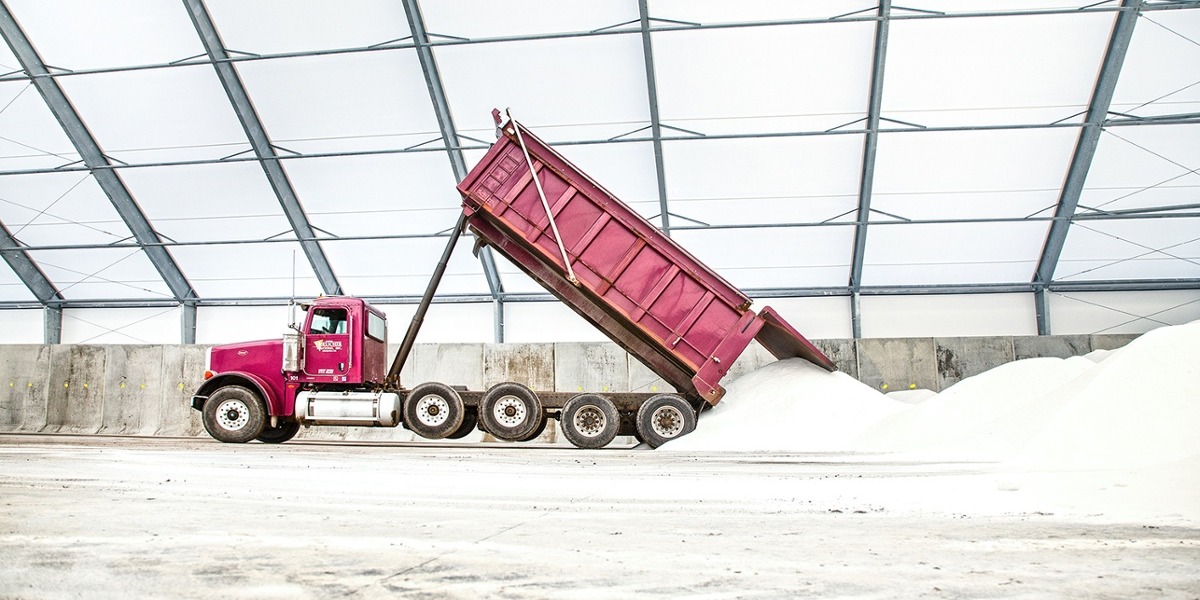 Early July is typically the beginning of the fiscal year for state agencies and municipalities, and that means the planning for the upcoming year kicks into high gear. For many that means you need to start stockpiling your salt pile for the approaching winter. If proper, long-term salt storage solution is on your agenda, protecting your salt investment and staying compliant with environmental regulations can be a great investment in your community.
MORE THAN JUST A SALT SHED
Legacy has built salt storage structures since the founding of our company (11 years ago), and we've learned a thing or two. Our customers are looking for more than just a salt shed, more than just a covering that keeps the weather off the pile. They need something that works on many levels. Our tension fabric structures have many features that you don't find in a simple metal salt shed.
WE KNOW SNOW AND WIND
Our headquarters is in central Minnesota, so Legacy knows a bit about snow. We can engineer our buildings for snow loads in extreme conditions such as the Andes Mountains or northern Alberta. Our structures are certified for southern Florida and the hurricane belt, so they can handle the wind. How can a fabric building handle that much weather? We build our structures with solid steel tapered I-beams, using proven engineering and design software that is standard for the steel building industry. That's what makes our buildings strong. We design our frames to work with our fabric cladding to make storage solutions that lasts decades.
WHAT COMES AFTER HDG STEEL TREATMENTS?
We know the equation: steel plus salt equals corrosion. When we committed to solid steel, to extend our structures' longevity, we knew we would need the best corrosion protection we could find. We started with hot-dipped galvanized, but as state-of-the-art changed, we investigated epoxy coatings. In 2019 Legacy expanded by adding a state-of-the-art paint facility and committed fully to providing epoxy coated steel for customers who needed that kind of protection. Salt storage was the top of our list. Depending on your needs, we offer multiple options of epoxy coatings (EpoxxiShield™) to give our salt storage customers confidence in the long-term lifespan of their building.
It's also important to remember, fabric doesn't rust.
Webinar: Building for High Corrosive Environments
NATURAL LIGHT
The PVC fabric we use in our structures is tough, UV resistant and has a 25-year warranty (for the 28 ounce ExxoTec™). It also lets in natural sunlight through the roof and walls—up 12% translucence for white fabric--so in many cases, electrical lighting isn't necessary during daylight hours. You can, therefore, save money on your electrical bills or even locate your next salt storage building off-the-grid.
CLEARSPAN SPACE (YOUR TRUCK DRIVERS WILL THANK YOU)
Because we use solid steel beams in our construction, we don't need any central support columns inside the structure. It means your drivers—loaders and unloaders—can use the entire floor of the storage facility without worrying about accidentally bumping into a support column. After a 12-hour shift plowing roads, you don't need to put any obstacles in your snow fighters' way. All of the space you buy is the space you get to use.
Our frames also allow us to engineer very wide and tall structures, more than 300 feet wide and 100 feet tall in some cases. That flexibility is a plus when you have multiple trucks lining up for salt on cold, dark mornings.
Talk to Matt
We have assigned one of our project and design consultants to specialize in salt storage for municipalities and agencies. Matt VanScoyoc (don't try to pronounce that) has a great deal of experience in assisting in the planning and budgeting phase of publicly financed salt storage. His forte is collaboration when working with the agency's planners or designated project managers. He can help to identify your needs and then design a storage solution that meets your budgetary requirements.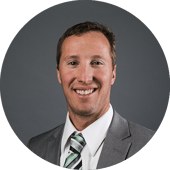 Matt can go the extra mile. His experience in this industry allow him to provide guidance in the solicitation manual development. With his help, when that solicitation 'hits the streets', general contractors and estimators will have a clearer understanding of what to bid. That will reduce miscommunication and bid delays. As Matt puts it, "the ultimate goal is to deliver the quality and functionality the public end user would expect for the taxpayers' dollars."
The combination of solid steel, corrosion protection and tough fabric—as well as the expertise of our consultant, designers, engineering team, fabricators and installations crews--creates a salt storage solution for your organization that is both durable and functional. It's important to remember that Legacy does only customized buildings, so you will get what you want, not a prefab building out of a catalog. With customization, we can add lean-tos, cranes, conveyor systems and more to your building. That's why Legacy says that we offer more than just a salt shed.