Tension Fabric Structures versus Tensile Fabric Structures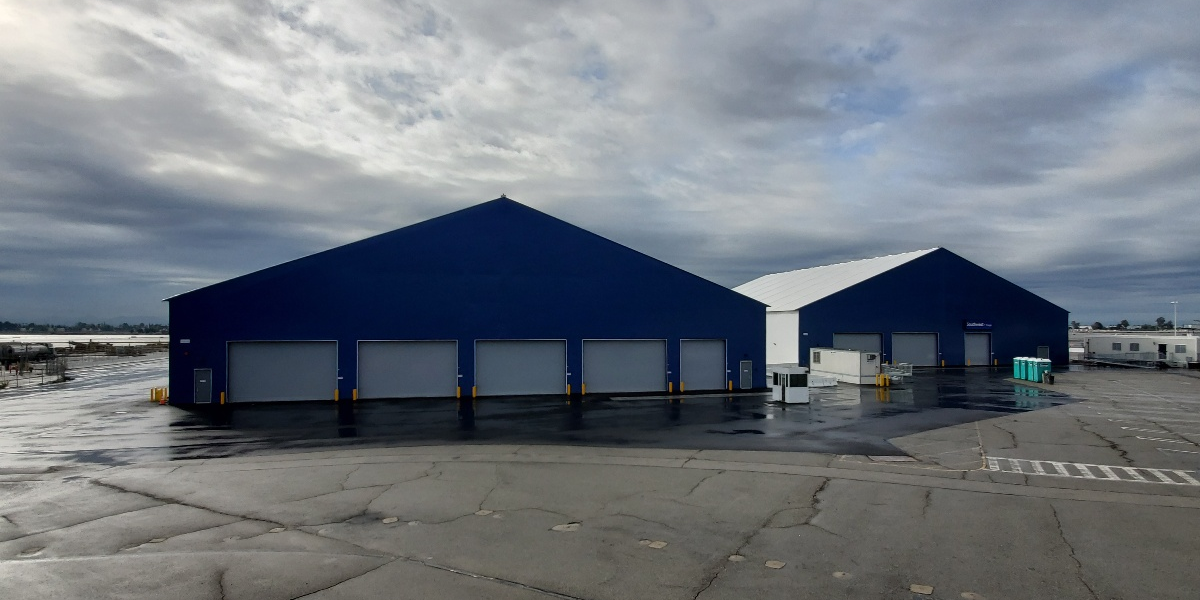 In your research about our tension fabric structures you probably also came across tensile fabric structures. We wanted to take a minute to clarify the differences, if there is any confusion.
The most prominent tensile structure that you might be familiar with is the roof of the Denver Airport. Here's how they work.
Tensile Structures
The support system for tensile structures usually consists of a central pole and/or exterior structural framing that supports the tension of the fabric. The fabric is also a structural member providing the support between large areas of the exterior supports. It is often patterned in a way to create a unique shape and look for the structure. That patterning can often aid in the strength of the tensile structure as well.
Tensile structures are often very architectural in appearance. Various types of fabric are used in tensile structures from PVC to fiberglass fabrics. Because of the unique individual look and design of these structures along with the use of various fabrics, they are often significantly more expensive than tension fabric structures. Tensile structures tend to be used as shade canopies and are very artistic. That's why architects love them and use them to create amazingly shaped structures.
Good examples of tensile structures include:
Our Buildings
Our tension fabric structures are also beautiful, but they tend to be on the more practical end of the spectrum. The fabric we use is a tough PVC textile called Exxotec™ and it is completely flexible, however when tensioned on a Legacy building, they look like a smooth flat panel. We tension our fabric over solid steel, corrosive-resistant frames. "The fabric is not allowed by building code to be used as part of the structural support system," says Legacy's General Manager, Nathan Stobbe.
The steel frames provide all the structural support for the building and the fabric acts as the exterior cladding--providing superior performance to metal cladding in many instances. Our fabric, for its part, is the protection for the building, keeping weather and moisture out. It also lets natural light in.
The one thing we have in common with tensile structures is everything we do is also custom designed.
Good examples of our tension structures include:
Solar Ship Off-Grid Aircraft Assembly Hangar
If you are looking for a fabric structure that is both beautiful and extremely practical, please contact us to learn more.
Do you want more information about the engineering behind our designs? Try this webinar Advanced Engineering for Fabric Buildings.