The Intangibles of Owning a Fabric Structure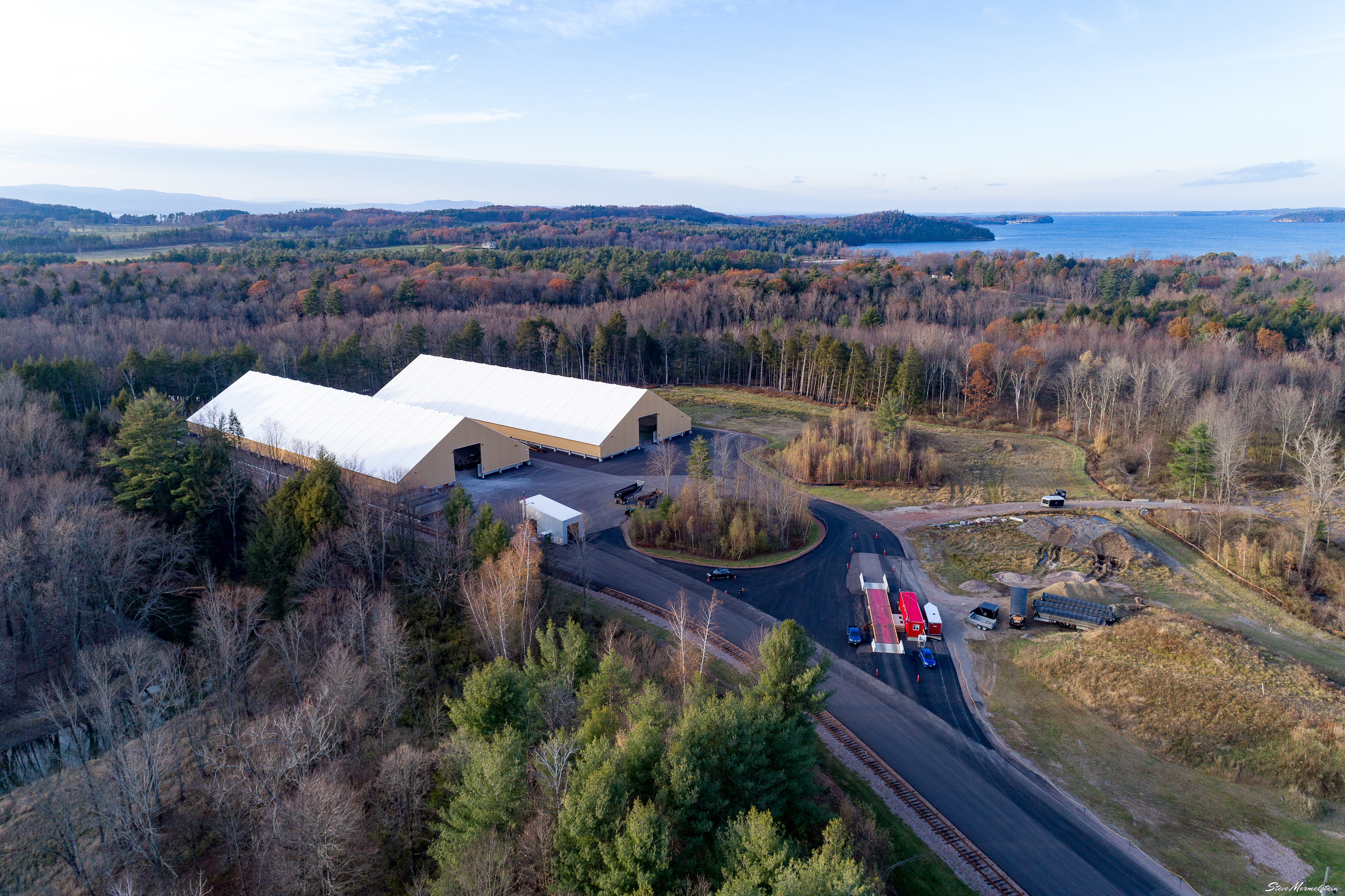 When you buy a new car, or even a newer used car, it's a great feeling. Besides enjoying all the new features, you can stop worrying about that rear back tire that seems to be losing air or that passenger side window that doesn't quite work as well as it used to. Everything works the way it should, and you can just drive.
When you purchase a new building, take that great feeling and multiply it by ten.
Here are some of the things we think you will experience with a new fabric structure from Legacy, things that don't show up on the blueprints or in the contracts.
Happiness
"It was a good experience working with Legacy. Their in-house installation crew put up the building very quickly. They're easy to work with and willing to help, and the communication with the city and responsiveness throughout the project was very good."
--Joe Balge, Davenport Department of Public Works.
"We had a great working relationship with Legacy throughout the entire process. They supply a very high quality fabric structure, and we're certainly pleased with what we've seen from the buildings thus far."
--John Lehman, BBE Hydro Constructors
"I love the amount of sunlight that you still get through the roof. It's kind of like being outside all the time but still having shade. It stays pretty warm in the winter and cooler in the summer. It's very quiet inside. When you get rain or hail or wind, there's no banging or clanging, no sharp or rough sounds. The acoustics are good. It's fresh and dry and clean."
--Joel Marr
"By today's standards, the buildings we're designing are of world class caliber in the U.S. and Canada. Legacy offered several features that put them at the top of the list. We were very impressed by their engineering team. They are unique among fabric buildings in that they build on a rigid steel frame. Everything looked good, from the eave and ridge ventilation system to the method for installing fabric panels. Combined with material delivery times and the time to construct, Legacy seemed like the perfect choice for our application."
--Mike Miller, Source Energy Services
Among all the "feels" you might get from a new building, happiness is the hardest to define but the most easily recognized when you've got it. With a tension fabric structure, having a big project done and a new building in place can fill you with a sense of accomplishment.
Legacy does all customized structures, so the building you want is what you get. We specialize in tailoring your building to your needs, from design to installation. You won't have that feeling that you "settled" for the building you ordered because that was the only thing you could get.
Finally, the finished product is designed to delight you. We finish our buildings with the highest quality fabric and our own tensioning system. These don't just result in a superior engineered structure, they produce a crisp, clean and beautiful exterior. The look of your building is a smile that will last for years.
Peace
There are all kinds of things that can create anxiety when embarking on a building project. In addition to designing, fabricating and installing your building, we aim to reduce anxiety. We try to do that in three ways:
Because we do all aforementioned work in-house with our own people, there are fewer suppliers you need to keep track of. Our teams work together as an integrated whole.
Communication before, during and after a project is the only way we know how to work with our clients. It's often the most important piece of a project. Knowing what's going on at all times can alleviate a lot of anxiety.
The durability of your building is predicated on a frame of solid steel tapered I-beams, walls of tough PVC fabric and, when necessary, epoxy coated steel to protect from corrosion. That combination creates a building that will stand up to all kinds of weather and will last for decades.
Taking all of these factors out of the anxiety equation, we hope, will increase your peace of mind.
Focus
Embarking on a building project, if you are not careful, can be a huge distraction. You can get sidetracked from your actual job or business, caught up in a series of decisions, and that's not in anyone's interest. Let us take care of the design, fabricating and installation. That way you can focus on the job at hand—managing your business or organization. We will always be in communication, so you don't have to wonder what's going on with the timetable. We will keep our eye on the ball so you can pay attention to what's important in your life.
Confidence
It's easy to second guess yourself around big decisions. You decided to jump in and get a building, but now you're wondering if you made the right decision. There are a lot of structures to pick from, made from both fabric and traditional materials, and it's easy to be overwhelmed by the decisions. With a Legacy fabric structure, you get a building designed by specialists and constructed by our own crews. It will be a durable structure made from the highest quality materials. Our focus on quality is what drives us, and it shows in our buildings.
Reputation
You don't purchase a building in a vacuum. Committees, boards and co-workers will all be watching what you do and how the project progresses. Making a good decision will tell them a lot about you, your intelligence and your ability to handle large projects. With a tension fabric structure, the evidence of your good decision making isn't just temporary blip, it's a permanent example of your good judgement that will last for decades. Let us help you look good.
Legacy is a very concrete, pragmatic organization. We focus on steel and fabric and hard work and sweat. We don't often talk about the emotional part of delivering a customized building that precisely meets the needs of a customer, but we see it. We see it often. It's a great feeling.