FABRIC STRUCTURES Webinar: Quality and Longevity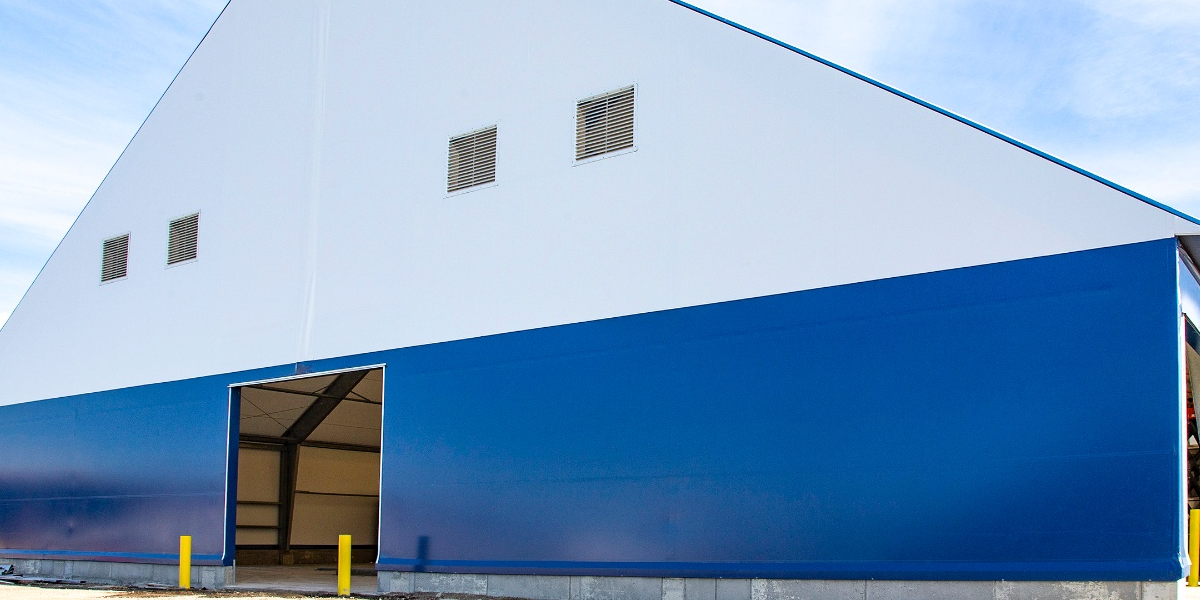 Legacy Building Solutions, in partnership with Engineering News-Record, is presenting a free webinar on Thursday, April 6. Webinar attendees will learn the technical aspects of fabric structures, as well as how to specify a high-quality, long-lasting fabric building for your next project.
Register for the live event on ENR's website: https://vts.inxpo.com/scripts/Server.nxp?LASCmd=AI:4;F:QS!10100&ShowKey=38255&AffiliateData=LEGACY
There are some differences between fabric and steel buildings. When it comes to the building envelope, it's hard to compete with fabric. The fabric is acoustically neutral while transmitting light, allowing for a more pleasant, comfortable space for occupants. Fabric has up to 12% translucency, which allows cost savings as fewer lights are needed in the building. While insulated buildings lose this translucency, optional fabric skylights allow the light into the building without introducing penetrations or leaks.

Fabric also has non‐conductive properties, meaning that it doesn't radiate heat or cold like other materials, such as steel or concrete. The inside of a fabric building, even an uninsulated one, feels cooler on hot days and warmer on cold days.
The fabric acts as a continuous membrane, creating a significantly more airtight structure unlike other buildings assembled with thousands of screw penetrations. Typically significant heat loss occurs through these tiny penetrations. This airtightness, along with the nonconductive nature of fabric, increases the value of the insulation added.
Fabric is naturally inert to corrosion. This has made these buildings especially popular for storing corrosive materials, including salt and fertilizer. Legacy buildings use a frame made of thick solid plate steel, which reduces the impacts of corrosion as compared to the thin gauge tubular steel used in traditional fabric buildings. Optional hot dip galvanizing also extends the life of the steel when corrosion is a concern. For extremely corrosive environments, a fabric liner will provide an impenetrable seal between the building frame and corrosive material inside the building.