5 Advantages of Fabric Buildings in Waste and Recycling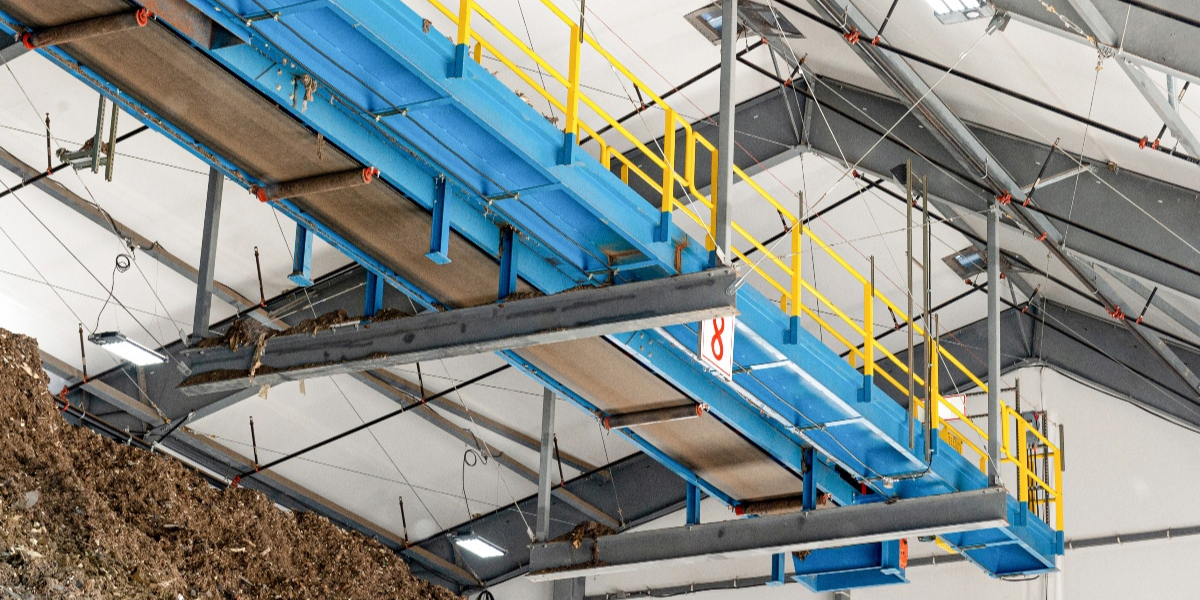 Tension fabric structures can be used as waste transfer stations, recycling sorting facilities and storage buildings. Fabric buildings are versatile enough to be used as any type of waste management facility.
There are five main reasons to choose a tension fabric structure in your waste management facility:
Corrosion-resistant
Engineered strong
Versatile ventilation
Naturally well lit
Relocatable
Corrosion-resistant: Because fabric is inherently inert to corrosion, tension fabric structures can be used to store and sort any type of corrosive material. Hazardous materials, highly corrosive materials, and even Mother Nature are no match for non-corrosive fabric. Combine fabric with solid steel I-beams for a building that will withstand any conditions.
Corrosion resistance is an important advantage of this wastewater treatment building.
Engineered strong: Rigid steel frames are strong enough to hang cranes, catwalks, and conveyors. An engineered tension fabric structure is best suited for this type of addition because it will be designed to safely support the weight of the addition. Adding a lean-to can easily and cost-effectively add office space to your waste management facility.
Versatile ventilation: Legacy fabric buildings can be designed with mesh under the canopy or in the walls, or open end walls or side walls for maximum ventilation. Controlling odor is an important job of a waste management facility, and fabric is a simple solution. For greater odor control, add an active ventilation system.
Naturally well-lit: Fabric cladding allows natural light to filter into the building right through the walls and ceiling. This constant natural light can help you save money on electric lighting and create a more pleasant work environment for anyone inside the building.
Relocatable: Fabric buildings are designed to be permanent but can easily be relocated if needed. The entire fabric waste management facility can be taken down, shipped and reconstructed easily.
Need a fabric building for waste, recycling or wastewater treatment? Contact us today.