Fighting Corrosion: It's What We Do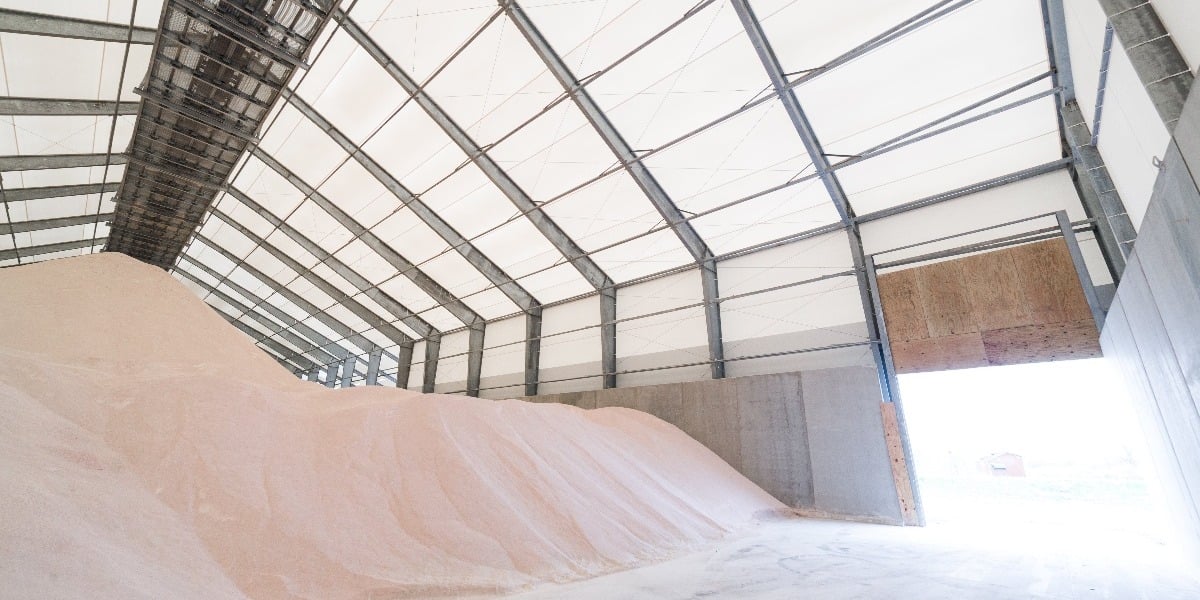 Neil Young did a famous live album called "Rust Never Sleeps", and that's a phrase that makes a lot of sense to our customers who have storage buildings. If you're in mining, agriculture, bulk commodities or transportation, the things you store often have corrosive properties. Therefore the steel frames that hold your building up need to be protected.
For many years, hot dipped galvanizing was the answer. That method slowed down the corrosion significantly, but it didn't technically prevent the corrosion. At Legacy we work with many companies and government organizations that require the best corrosion protection possible, so we began to look to expand our product offering to include epoxy coatings.
We committed to providing epoxy coated steel to our customers for a couple of reasons:
Better corrosion protection than HDG
Easier to repair if the surface is damaged
In 2019 we added a new manufacturing plant to our headquarters, a paint shop that applied high performance epoxy coatings for the steel beams and the steel supporting pieces we use in our tension fabric structures. Our paint team worked through the steps and added a state of the art blast booth to create the best surface for prep for superior epoxy paint adhesion. Then they began working with different epoxy products to come up with the best coatings for different environments—slightly corrosive to highly corrosive.
For Fertilizer Storage
There's a lot of chemistry going on in many of the fertilizer storage facilities we've built. There's conveyors, mixing towers and lots of dust. Fertilizer dust is particularly corrosive and takes its toll on steel. Our epoxy coatings help to create a barrier to the corrosive qualities of this dust, both chemical and physical.
For Salt Storage
For anyone in the snow belt in North America, you know salt and rust are a package deal. Those who are charged with storing the salt—cities, counties and states—have the challenge of keeping their salt piles out of the weather. We've been building salt storage since the beginning and we've learned a lot. Making sure the steel structure is protected and will last a long time in the presence of all that salt is something we are proud of.
For Mining Sites
The chemicals present at mine sites are a some of the most corrosive materials we face when designing a structure. In fact, it was during a job with a salt mine in Kansas that we first started looking at epoxy. Some think of HDG and epoxy coatings as interchangeable. In the mining industry, that's not always the case. We have a building currently in the works that will store copper concentrate; this material actually creates a chemical reaction in the presence of galvanized metal, so HDG was prohibited.
When you buy a storage building, you want one for the long-term. Our customized buildings will protect your materials with the toughest fabric attached to the best steel frame protected by the best epoxy coatings. We've got it all covered.