Fabric Buildings in Aviation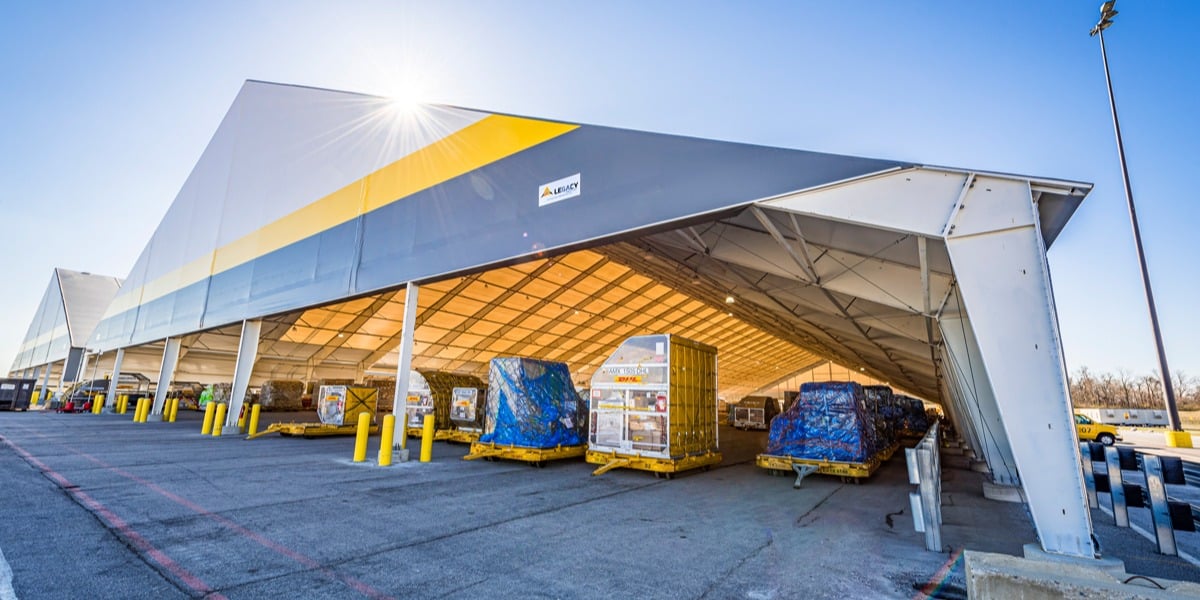 The best aircraft hangars are more than just a large box to park a plane. Today's hangars are spacious, energy-efficient and adaptable to a variety of applications.
And aviation buildings aren't just hangars. Fabric buildings are used for airplane manufacturing, cargo storage, and airport logistics facilities.
Benefits of Fabric Buildings for Aviation
Natural Light: Tension fabric has natural translucency, which allows sunlight to penetrate through the roof and walls. On a sunny day, there is no need for artificial illumination to conduct machinery maintenance work and other tasks.
While the structure will need artificial lighting on cloudy days and at night, using PVC fabric will greatly reduce energy consumption and energy costs, helping to make the building more energy-efficient.
Humans are naturally attracted to sunlight. A building flooded with natural light through the roof and walls will have a more pleasant environment than a dark building with shadowy corners.
Durability: ExxoTec™ PVC fabric is a durable building material, designed to withstand environmental loads, industrial use and other pressures. See an example of ExxoTec™ fabric strength.
The rigid steel frame uses common engineering principles and is custom engineered to meet local codes for windspeed, snow load and seismic activity, and support auxiliary loads from cranes, conveyors, fire suppression systems and other equipment.
With these building materials plus Legacy's patented attachment system and professional installation, Legacy fabric buildings have the strength, longevity and durability needed for aircraft hangars, cargo storage and logistics support facilities.
Flexibility: One of the key fabric aircraft hangar benefits is the flexibility offered by the structure. With the wide clear spans of a Legacy building, the structure can be adapted for multiple uses, including storage, maintenance and loading.
See an example of a large aircraft assembly hangar.
Legacy buildings are also relocatable. While they are engineered as permanent structures, fabric cladding may be removed from the frame and moved to a new location without loss of quality.
Controlled Inside Environment: One of the advantages of using fabric structures is the weather-proof interior. The fabric cladding is not attached using screws or nails, which are often the source of leaks in other building types. This tight building envelope leads to a dry interior for the life of the building.
Buildings that will be occupied year-round are often insulated with a climate-control system. Insulated fabric buildings contain an interior liner that protects the insulation and provides a smooth, clean look.
The Bottom Line
Fabric hangars and aviation buildings have many benefits for the end-user, including a dry, controlled environment and flexible design options. Ready to learn more about your options? Contact us to get started.