Fabric Buildings for Energy Operations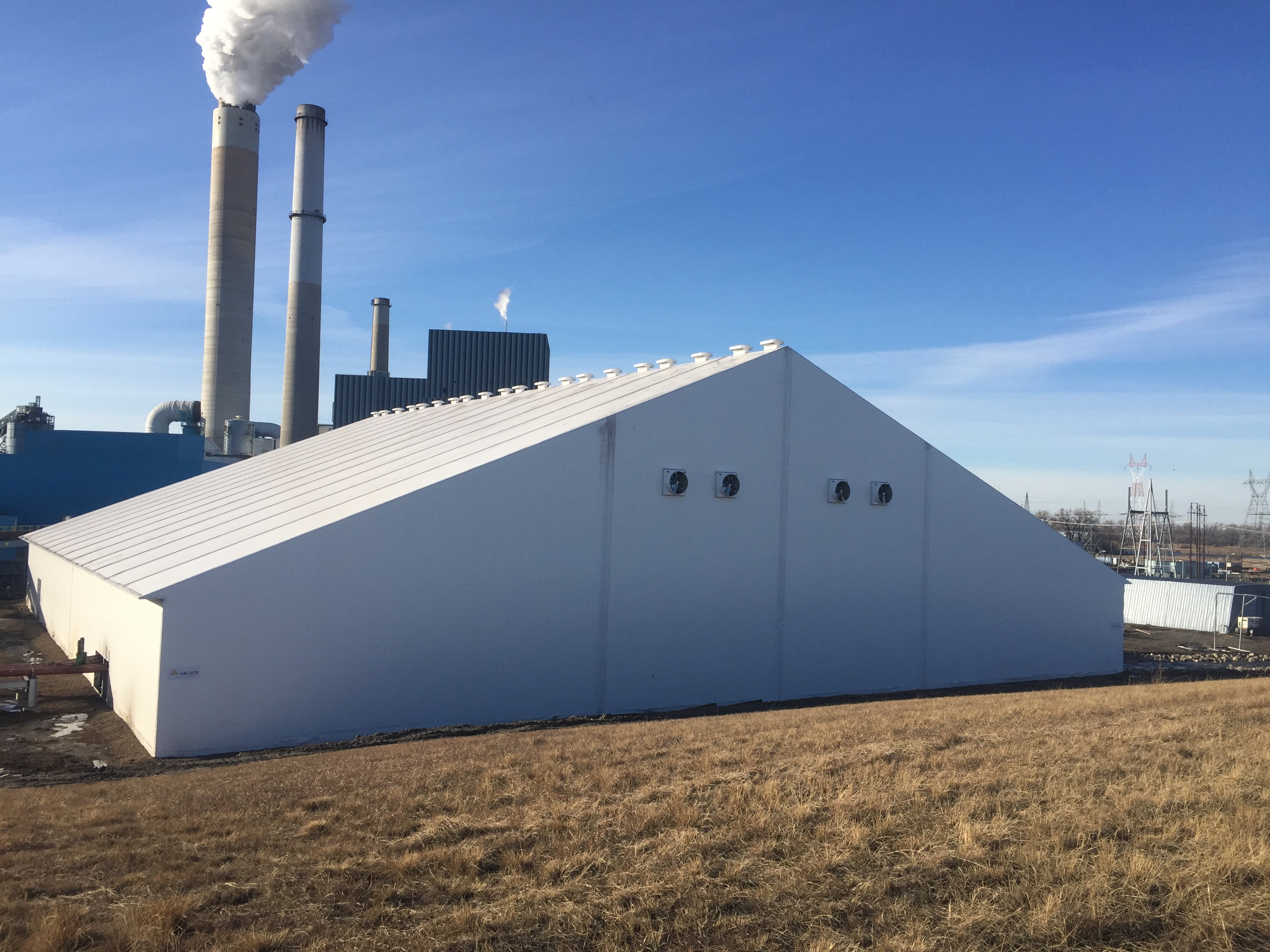 In addition to our friends in the aviation industry, companies in the oil and gas industry have faced the one of the toughest years in decades. As the economy begins to ramp up again, your infrastructure could be showing its age, and you consider updating your base of operations.
As you think about new directions for your organization, is it time for you to rethink your investments in infrastructure?
We humbly submit, for your consideration, the tension fabric structure.
Legacy's tension fabric structures are a significant rethinking of the old dome-shaped web truss systems you may be familiar with. Our structures look like traditional buildings, with clean lines, beautiful interiors and proven engineering. In fact, when people visit our headquarters, they often don't realize they are in a fabric building until we mention it. We walk our talk.
In particular, fabric structures are ideal for updating the base of operations at oil and gas sites, including:
Materials—From frac sand to all manner of bulk materials, our large, wide structures are designed for easy loading and unloading.
Equipment—Our customers often use our structures to store equipment and vehicles. They also use them to set up maintenance facilities to do routine work on their equipment. We just finished one of these for U.S. Steel. It had with the highest roof peak we had ever constructed (97 feet) to accommodate a gantry crane. "We needed a structure this big to be able to do maintenance inside, and we needed something we could erect quickly and meet all our requirements," said Jason Berzansky, project manager for U.S. Steel.
Personnel—From crews to managers to administrators, everyone needs a place to work and a place to live. Our tension fabric structures make great office spaces as well as exercise facilities and housing for crews.
Built for All Climates
A lot of gas and oil operations are not exactly located in gentle climates. Often they are in remote and extreme areas where the weather could threaten weaker structures. We engineer our buildings with solid steel frames made with I-beams, just as you would find in traditional all-steel structures. Consequently, our engineering team can design a building that can stand up to wind, snow loads and seismic conditions. Our recent project in Guam was designed to withstand 195 mph winds, and our Florida Product Approval status speaks for itself.
Virtually Maintenance Free
Using fabric that's tough, lightweight and durable are up-front advantages, but for you, the building owner, there are not-so-obvious benefits. The ongoing maintenance of traditional structures can be costly, but our Exxotec™ fabric doesn't rust, peel or chip. It's coated with a glossy lacquer surface that sheds dirt and dust. An annual rinse with a pressure washer may be all you will ever need to maintain your structures.
Versatile
Because we customize all our structures, you can be sure you will get exactly what you order. You won't have to shoe-horn your operations into a building that was prefabricated and pre-engineered. Since we use solid steel and proven engineering, you can add important elements to your building because our frames will support them. What kind of elements?
Cranes
Conveyors
HVAC Systems
Fire Suppression
Natural Light
"The fabric roof allows a lot of natural light into the building, which is a big advantage on the operations floor, since it reduces our need for artificial lighting inside."
-- Dean Foor, JC Biomethane
In some cases, your structures will be in very remote sites, even off-the-grid. Our proprietary white fabric cladding is 12% translucent, so your operations can have a building lit by natural light in uninsulated applications. When both the roof panels and wall panels are all letting in natural light, your interior space is both well-lit and a great workspace for your employees.
The future of the gas and oil industry is going to full of new decisions and new directions. Let Legacy be part of your realignment and let our buildings jump-start your operations.