Fabric Buildings: The Next Big Thing for the Automotive Industry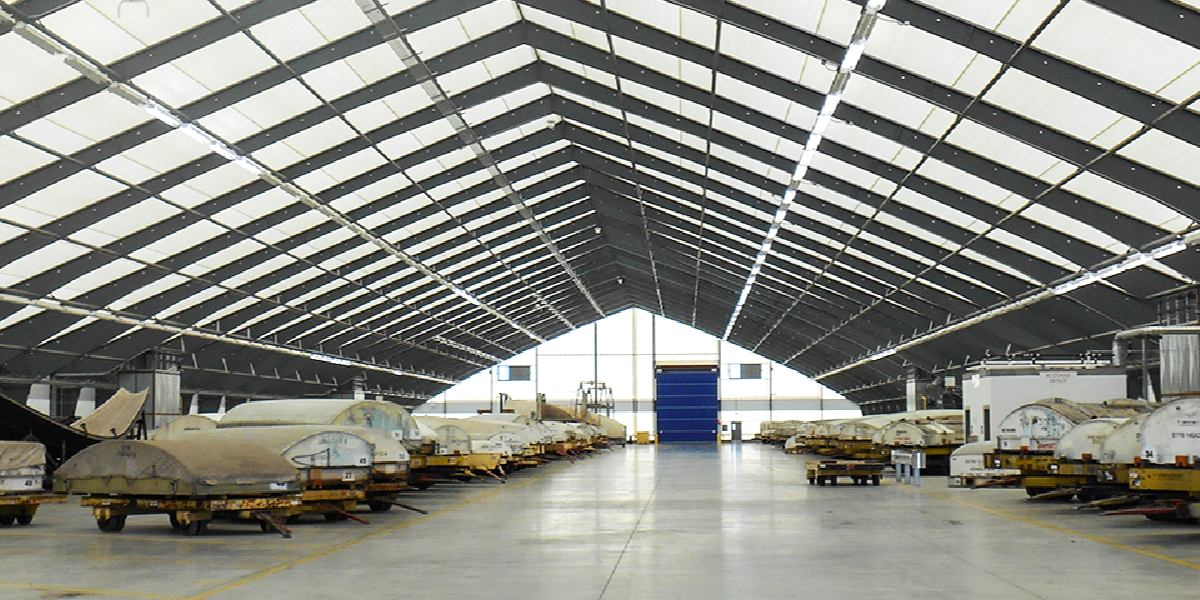 Most industries do not leave their important assets out in the elements. Rain, snow, UV rays, hail and other elements damage metal, plastic and upholstery – often this damage is permanent and causes significant financial and time loss.
The automotive industry regularly keeps new and used vehicles unprotected – damaging the cars, and forcing consumers to shop in the elements.
Fabric buildings from Legacy Building Solutions provide auto dealers, auctions and tow yards with asset protection and a superior shopping experience for consumers.
Natural Light for Showrooms, Tow Yards and Auto Dealers
Tension fabric like Legacy's exclusive ExxoTec™ PVC allows diffuse natural light to filter through, while keeping direct UV rays, hail and moisture out. The result is a dry, naturally bright environment that shows off your lot while providing a more comfortable shopping environment.
This natural light provides cost savings and other benefits. On a sunny day, there is plenty of brightness in the facility for shoppers. Humans are attracted to natural light; a sunlit area that is cool and shaded will bring customers to your dealership and keep them there.
This case study of a fabric shade shelter shows the bright, pleasant environment.
Legacy's fabric roofs are assembled of individual panels that are welded together and attached to each frame. The entire roof is assembled without penetrations and small fasteners, a common source of leaks in metal buildings.
Every Legacy building is constructed on a rigid steel frame for the ultimate in design flexibility. This means wide clear spans to create more space without columns, and the opportunity to add features like enclosed areas, ventilation and lighting.
The steel-framed buildings meet the same strict engineering protocol as the familiar pre-engineered metal building design. The buildings are code-compliant and ready to withstand the pressures of strong winds, heavy rains and industrial use. Learn more about our engineering standards.
Protect Your Dealership Image
Today's consumers are used to having choices. While training your sales staff to provide better customer service, consider the customer experience at your dealership.
See a case study of an enclosed automotive dealership.
When it's hot, do your customers have to trek across the hot pavement to stand in the glaring sun? Do they stand in the rain or snow while comparing makes and models?
Your image is critical. Everyone driving by your lot can see the atmosphere – and a cool, dry dealership has great curb appeal. If you are going to the trouble to have the inventory they want, take the time to give them the service they expect.
Most customers have already decided what they want before they get on your lot. Give them a reason to stay – with a comfortable space to shop and undamaged inventory, along with the excellent customer service you provide.