Are Fabric Buildings the Automotive Industry's Ideal Storage Solution?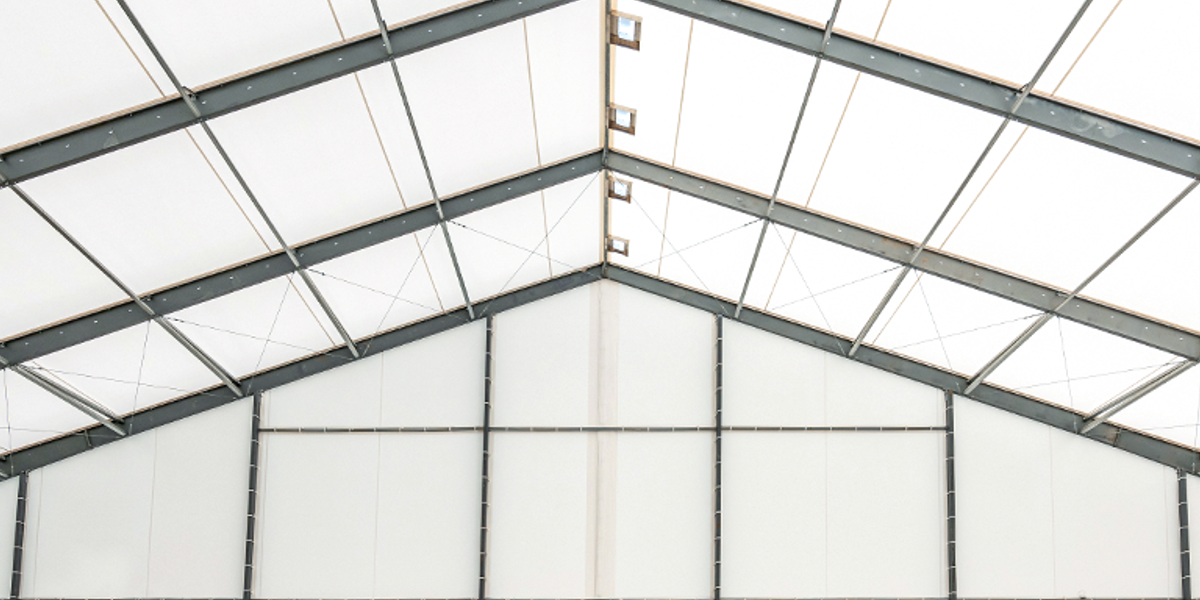 Auto parts manufacturers face many challenges in today's low margin, high volume environment. Warehousing components and tooling is a significant cost that falls under scrutiny more than ever before. Options for expansion of storage space today include prefabricated and custom-built solutions using several different materials and technologies. Fabric buildings are a growing segment, but traditional fabric buildings are often small-scale and can be unnecessarily costly when factoring in environmental controls, foundations and construction.
AGC Automotive wrote a specification for side-by-side fabric structures for storing their manufacturing equipment and tooling at their Elizabethtown, Kentucky location, and were on track to spend more for an inefficient solution.
Legacy Building Solutions stepped in to help AGC design a single fabric building for cold storage, providing enough space while cutting construction and energy costs.
The final complex measures 164 feet wide, by 100.5 feet long with 16,482 square feet of storage, constructed from gray primed steel frames and 27 oz. PVC white fabric cladding. Straight sidewalls, overhead doors and clear span design allow room for storing tooling racks and machinery to move the stored assets.
"It wasn't until we found Legacy that I knew a building this wide was an option," said Andrew Morley, maintenance tooling engineer at AGC. "It gives us a lot more flexibility. The steel structure is much more sound and the life of the fabric and the structure are better."
Design Strength with Rigid Steel Frame Fabric Buildings
Rigid steel frame fabric buildings are custom engineered to allow for designs reaching 300 feet in width, at any length, outclassing the size possibilities and structural integrity of open web truss designs common to most fabric buildings.
Open web trusses are prone to structural failures due to chord plastification, where a thin steel web within the truss penetrates the supporting web frame, compromising structural integrity. Frame pieces are hollow and connected only by welded steel chords, contributing to structural weakness. Truss systems may shift from wind and snow, affecting conveyors and collateral loads and resulting in increased maintenance and downtime when compared to systems hung from a rigid frame.