Fabric Structures: Entertainment Venues that Save Money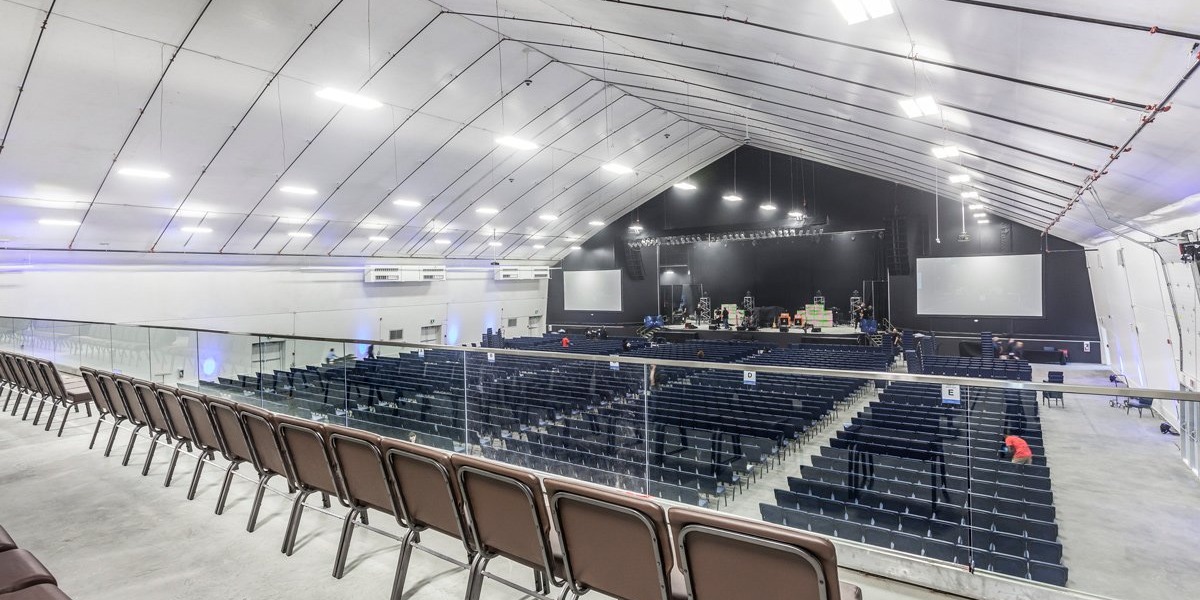 Custom fabric structures create the best environment for gaming and entertainment venues. Unlike the fabric buildings of the past, Legacy buildings are engineered to include climate control systems, light shows, stages and mezzanines – with less air leakage and better acoustics.
Legacy buildings for casinos and entertainment venues are fully insulated and contain a premium interior liner. The liner resists puncture and provides a smooth, glass-like interior look. But that's not the only benefit of a fabric interior. Flexible fabric also absorbs excess sound and reverberation, creating crisp, clean acoustics for concerts and events.
The rigid frame has the option to support mezzanines and lean-tos for additional space. Raised platforms give additional square footage for stages, VIP areas, and even offices and server rooms. Lean-tos are a popular way to include features like a bar, coat-check or ground-level storage room.
Flexible fabric also seals tightly around penetrations, allowing minimal air leakage and thermal bridging. Air leakage is literally throwing money out the window as your heating and cooling systems work harder – keep your money in your pocket with a fabric structure.
Exterior Benefits of Fabric Structures
Steel-framed fabric buildings use the same rigid frame as traditional construction – so there's no rocking or interruptions in heavy wind or snow. Guests inside the building will be blissfully unaware of outside conditions as they enjoy gaming or take in an event.
Multiple fabric choices and graphic options give Legacy buildings an impressive exterior look. The flexible design options include covered canopies, overhangs and awnings to protect the area around the building and provide a dry place for guests to arrive.
And most importantly, Legacy buildings save money. From expedited design and construction time for a faster opening, to lower heating and cooling costs, to more square footage at the same price, Legacy partners with you to provide the building you need with lowest possible initial and ongoing costs.