Fertilizer Storage - Fabric vs. Steel and Wood Structures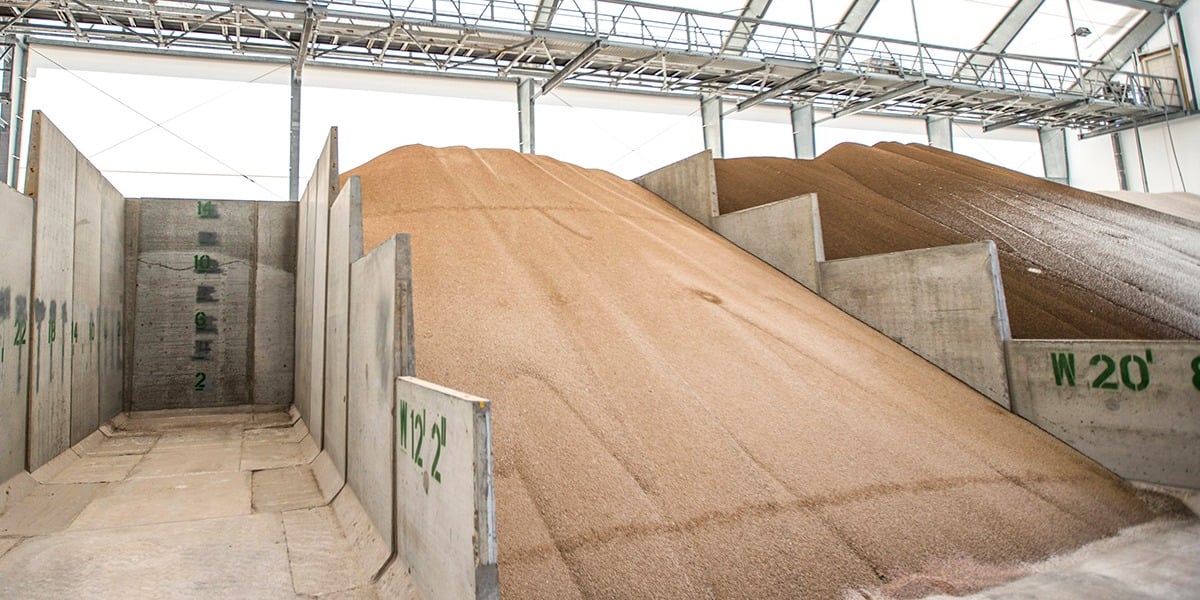 You are what you eat! Food is vital to humanity - and fertilizer is vital to growing the world's food. Keeping a ready supply of fertilizer on hand requires a space to store it.
High volume fertilizer storage requires large, well-ventilated, dry space. But that opens a wide range of options: wood structures, steel structures, fabric structures. How do they compare?
| | | | |
| --- | --- | --- | --- |
| | Fabric | Wood | Steel |
| Clear Span Design | Yes | No | No |
| Naturally Bright Interior | Yes | No | No |
| Available for Relocation | Yes | No | No |
| Quick Installation | Yes | No | No |
| Low Project Costs | Yes | No | No |
| Maintenance-Free | Yes | No | No |
| Foundation Options | Yes | No | No |
Here are some other options to consider when comparing fabric vs steel buildings for fertilizer storage.
Fertilizer Storage Building Warranty
Non-corrosive fabric buildings carry a warranty when used for fertilizer storage. Steel buildings, which corrode when exposed to fertilizer and chemicals, typically do not.
Learn more about ExxoTec™, Legacy's exclusive non-corrosive PVC fabric.
How Long Does a Fertilizer Storage Building Last?
The longevity of a fertilizer storage building will depend on the type of building material used. Fabric buildings are not susceptible to corrosion, which is a common source of failure in steel fertilizer buildings.
Legacy's fabric buildings are assembled with individual fabric roof panels that are welded together. The roof is created without any penetrations that can cause leaks later on. With this permanent attachment, fabric buildings require less maintenance over the lifespan of the building.
Superior Environment for Fertilizer Storage
Fabric buildings are known for having a bright, airy interior. The translucency of the fabric allows natural light into the building, saving on lighting costs and creating a more pleasant environment for workers inside the structure.
Another benefit of fabric is that it is climate-responsive, better able to maintain a consistent interior temperature. This helps the building feel cooler in the summer and warmer in winter. A variety of active and passive ventilation options keep a supply of fresh air circulating throughout the building.
As business operations change, fabric buildings can be reconfigured. With Legacy's fabric attachment system, the cladding may be rolled up and re-installed in a new location without loss of quality.
Contact Legacy for Your Fertilizer Storage Needs
Our experienced team will focus on understanding your needs and your fabric building project requirements. We will work closely with you and your project team to refine the specifications, providing you with innovative solutions. Our focus is to provide customers with the ultimate value for the application necessary.
Legacy Building Solutions sincerely strives to meet or exceed customer expectations. Contact us to get started.