General Contractors: Talking Points to Help You Land the Project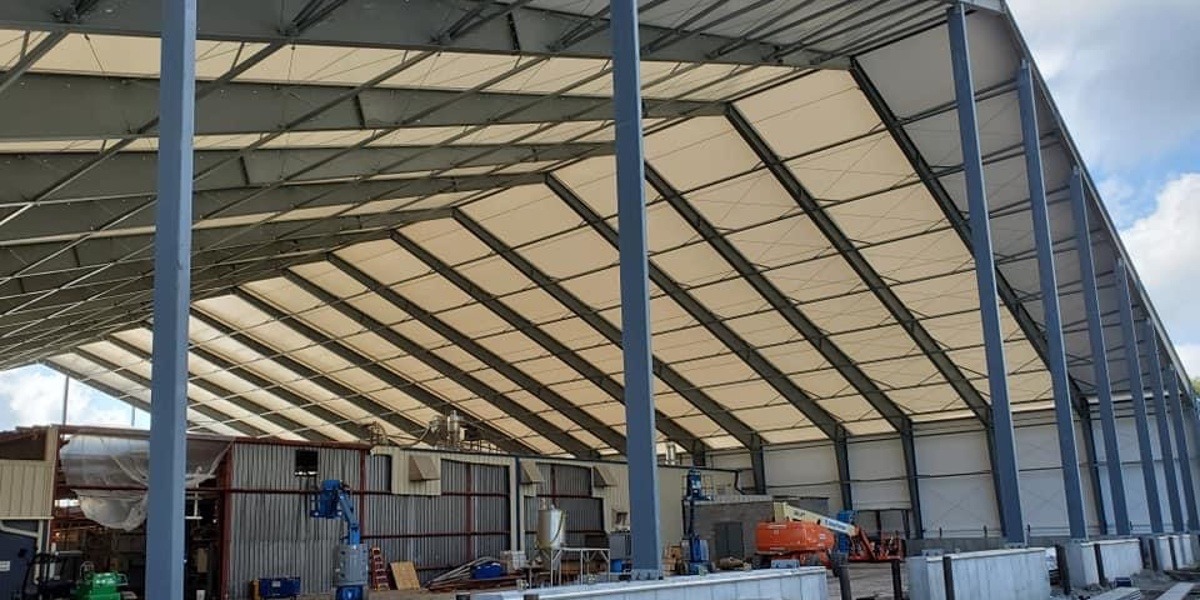 When you are a B2B supplier of tension fabric structures—sometime quite large structures—helping our customers do business is part of the contract. We don't want to just sell you a building; we want to help you be more successful in your business.
That's especially true with general contractors. Often they are the men and women who choose our buildings over other options. Then they are the people who have to sell the concept of a fabric structure to the building owner. It's our job to help these front-line professionals.
If you are a general contractor, and you like our buildings, here are some talking points.
FREE PowerPoint Template: The Benefits of Fabric for
your Next Building Project.
Fabric Structures
A building owner may not be familiar with the range of fabric structures out there. It may not even be on their radar. We developed a Buyers' Guide that can explain the differences in some detail. One thing to emphasize is that the technology of fabric structures has come a long way in the last decade. In particular:
The frames are much stronger
The fabric is much tougher
The techniques for construction are much more sophisticated
All of these elements add up to what we call "engineering certainty."
Price
If you are only shopping for price, there are many items to consider before choosing a building manufacturer. We create fully customized buildings with solid steel tapered I-beams—the same frames you find in traditional pre-engineered metal buildings—and a proprietary fabric cladding that lasts for years. We have focused on quality and durability, as well as the look and feel of our buildings, for the last decade. If those elements are important to your customers, we should talk.
Quality
It's easy to talk about "quality" but it can be a little vague. Specifically, Legacy has earned:
We also incorporate quality control checks from the moment the steel and fabric rolls show up at our headquarters all the way to the finished installation.
Here's what that looks like in practice.
One of our first buildings using a solid steel frame was for Archers Daniels Midland. It was an agricultural storage structure in Ottawa Illinois. In the summer of 2020, sections of Iowa and Illinois were hit by a derecho, a large storm consisting of straight line winds in a 250 mile wide swath. This storm has 70-75 mile per hour winds, gusting to 100 miles per hour, and 15 tornadoes. Some describe a derecho as an inland hurricane.
ADM Ottawa came through the storm without a scratch, as well as all the other Legacy buildings in that storm. Here's an after-the-storm photo: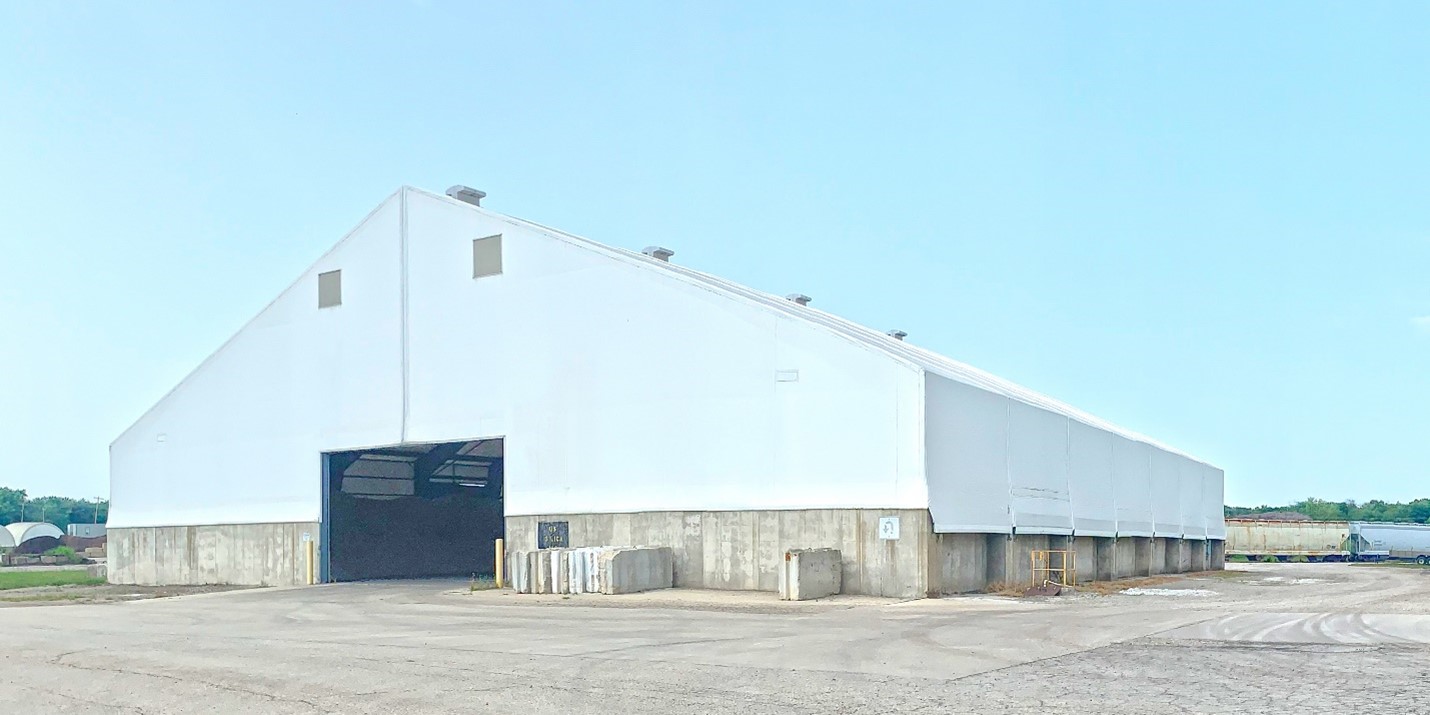 Quality to Legacy means strength, durability, a clean and crisp look, and a building that really works for the owner.
Delivery
Legacy controls almost every aspect of it structures, from design to engineering to fabrication to installation. We do so much in-house so we can deliver on our promises. There's no passing the buck or blaming some other supplier. We turn raw plate steel into the steel beams, create the fabric wall and roof panels from rolls of raw 28 ounce ExxoTec PVC fabric, and have recently constructed our own epoxy coating facility to apply next-level steel protection for the steel frames against corrosion. For you, that means you can have a great deal of confidence in our ability to deliver the building according to specified timelines .
Installation
Our fabric needs to be installed using a patented process, so having a crew trained by us is vital to the proper installation and longevity of the building. Our Legacy crews are trained professionals and the very best in the industry at what they do. This means less time from start to finish for constructing the building with technicians in the field who can troubleshoot challenges. It is unique in the building industry to have a direct link between installation crews and the manufacturer – but what this ultimately means is direct accountability and increased responsiveness, both invaluable when in the middle of constructing a project. We also train our crews in our own safety protocols as well as the safety requirements of the building owner for each project. Finally, our crews have a great work ethic, often working through weekends and less-than-ideal weather to finish the project. For you, that's another level of confidence you can communicate to your customer.
Tall, wide structures with amenities
Our steel and fabric work together to create structures that have distinct advantages over other fabric buildings. First off, they don't look like other fabric buildings. They look like traditional buildings with defined peaks and straight walls. That's our steel frames at work. The beams also allow us to construct clear span buildings more than 300 feet wide.
When you get inside, you will notice that we don't use central support columns. That gives your customer a completely clear floor area. Our beams can also be designed to allow customers to add things like roof cranes, conveyor systems, mezzanines with offices, HVAC systems and fire suppression. Because our designers customize each building, your building owners can add a lot of features that will make their building work hard for them.
We hope this helps you land your next project. Legacy wants to work with you to make your job easier and your projects successful. Thank you for helping us get the word out about tension fabric structures and the solutions they can bring to a project.