Putting Solar Panels on Tension Fabric Buildings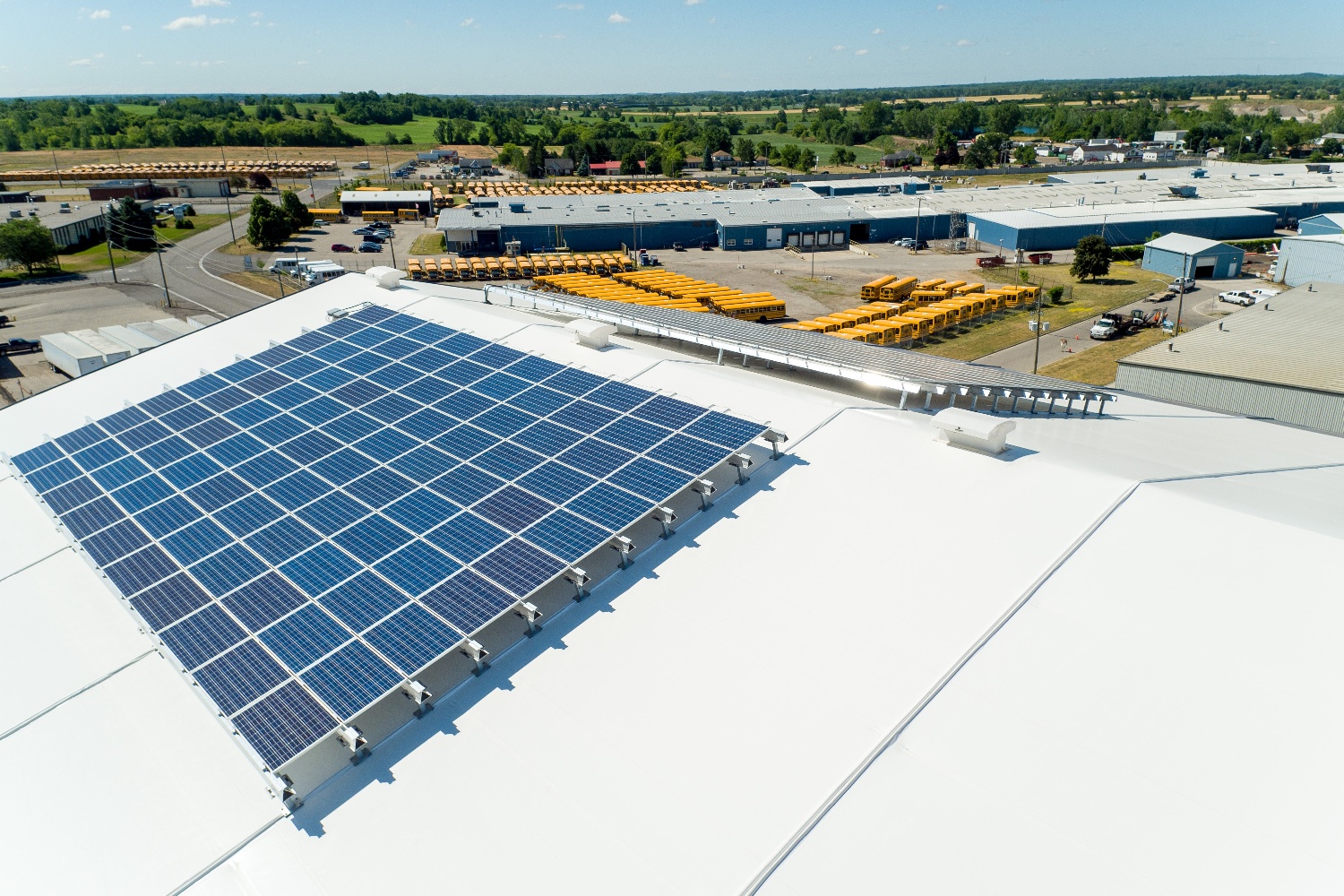 Putting Solar Panels on Tension Fabric Buildings
You can call it "off the grid" or "out in the middle of nowhere," but the fact is that commercial structures are often needed where there is no readily available source of power. Nonetheless, you need light to work inside your facility, and you will likely need electricity for other purposes as well. Fortunately, Mother Nature provides plenty of solar power—but can you tap into that with a tension fabric building?
You bet! Legacy Buildings can be engineered to support solar panels, which can allow you to operate efficiently off the grid. That makes them a valuable solution for any industry or application.
Or maybe you aren't off the grid but you want to do your environment a favor and save money on energy costs by incorporating solar power. With a Legacy ExxoTec™ building, get a facility that can be engineered to support solar panels and that performs exactly as desired in every other way. ExxoTec™ is Legacy's proprietary PVC fabric that lasts longer and is more durable than the standard PE fabric used historically for tension fabric buildings.
Tension fabric buildings and solar are made for each other
Solar panels along with battery storage and a backup generator can make your building entirely self-sufficient when it comes to power. Putting the panels on the roof deters vandalism or theft and enhances performance by elevating them above trees or structures that cast shadows.
Heavier glass solar panels can be mounted on racking above the fabric roof because the rigid steel beams of a Legacy Building are designed to support significant loads. Panels are generally run in parallel to the roofline to prevent uplift that might cause damage. These systems are reliably secure.
With their rigid steel I-beam frames, Legacy buildings are strong and durable enough to accommodate solar panels in addition to handling other load factors such as rain, snow, and high winds. And because each of our buildings is custom-designed from the ground up, our engineering and design team can work with each customer and the solar vendor to determine the best roof angle and solar panel orientation to ensure maximum sun exposure.
See for yourself. In 2016, Legacy Building Solutions partnered with Solar Ship to construct a hangar (engineered to support solar panels) where the company could assemble and house their enormous buoyant vehicles. The building was 176 feet long, 230 feet wide, and 60 feet high. The Canadian Solar Industries Association was so impressed with this structure that they named it "Game Changer Project of the Year."
Your project may be less ambitious, but the beauty of Legacy ExxoTec™ tension fabric structures is that they can be any size or shape you need.
Solar power is just the beginning
Solar-friendliness is just one reason public and private entities, including the military, are turning to Legacy to construct hangars, MRO facilities, warehouses, and maintenance and manufacturing facilities. Our buildings boost energy efficiency and savings in other ways as well.
Tension fabric reflects sunlight better than other cladding materials, and it also allows heat that it has absorbed to escape more easily. These features help keep the roof and interior space cool in hot weather. If you add solar panels, they also serve as a barrier to heat penetration.
Passive ventilation systems improve air circulation and interior temperature control.
Our proprietary white ExxoTec™ fabric is 12% translucent, introducing enough

natural daylight

that you can work without the need for (or cost of) artificial lighting.
We can add R-30 insulation to further increase energy efficiency. ExxoTec™ buildings can also be engineered to accommodate HVAC systems.
Save time, too. ExxoTec™ tension fabric structures can be completed in about one-third the time it takes to design and construct metal or traditional wood buildings.
Tax credits for solar panels
Legacy does not sell or install solar panels ourselves, but we are happy to work with the company you go with to ensure your panels will work on your build. If you are considering solar panels it pays to look into the rebates and tax credits that are available where you are. In the United States, you can find the relevant federal information here. Some states also offer rebates or incentives to encourage solar installations, so it pays to check.
Meanwhile, whether you need to build off the grid or are looking to reap the benefits of greater energy efficiency, Legacy Building Solutions can help.