See Port Storage Building Innovations at AAPA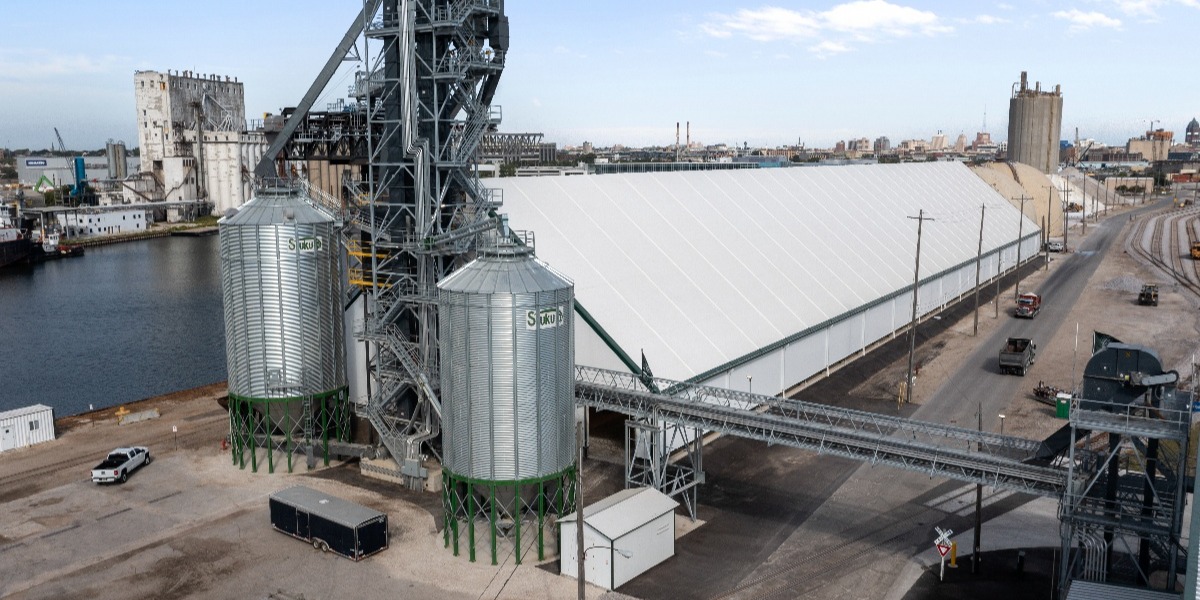 Are you attending the AAPA conference on October 22-25 in Aurora, Colorado? Look for Legacy Building Solutions because we'll be there, too.
The conference promises a look at the latest trends and innovative solutions that "empower ports, people, and businesses." Legacy tension fabric buildings do just that, providing inland and coastal port storage solutions that are not only innovative but also rugged, fast to construct, and low-maintenance. If you're considering a new building, it's worth comparing your options.
This is Legacy's debut as an AAPA exhibitor.
"We are excited to showcase our rigid-frame tension fabric buildings to port professionals and those responsible for commodity transport and storage," notes Adam Laidlaw, Building and Project Design Consultant at Legacy Building Solutions. "Legacy is a proven leader in building innovation across multiple industries, and we offer an entirely different building option to port owners and operators."
Fabric Buildings May Surprise Some Attendees
Legacy's port-based customers around the world understand firsthand the advantages of our innovative building approach in challenging port environments. Solid steel I-beam construction and almost limitless architectural design options make Legacy's approach ideal for many seaports, inland waterways, and rail ports. Facility owners can also opt for our proprietary EpoxxiShield™ protective coating and ExxoTec™ tension fabric to increase the long-term durability of their investments.
In addition, our buildings feature thermal and translucent properties that make them more energy efficient. ScienceDirect reports that most planned innovative projects in seaports are focused on factors such as environmentally friendly technology and energy efficiency improvements.
100% custom-designed, fast to construct, highly corrosion-resistant, and fully enclosed to stay dry inside, Legacy buildings are not only versatile but low-maintenance. Plus, our buildings are good-looking, supporting business or port branding and public image.
See for yourself at the AAPA conference.
Join Us for the AIA Conference in June 2024
If you can't make it to the AAPA conference in October, you'll be able to preview Legacy tension fabric buildings at AIA's conference next June. AIA is the design event of the year for architects, engineers, and construction professionals looking for new products and innovative project solutions, so Legacy port storage buildings will be a must-see for attendees.
But you also don't have to wait! You can arrange a one-on-one conference with one of our Legacy Building Solutions experts to learn how a tension fabric building can provide a fast-to-build, safe, dry, and economical storage solution for your port storage needs.