Why Choose Fabric Structures for Inland Ports?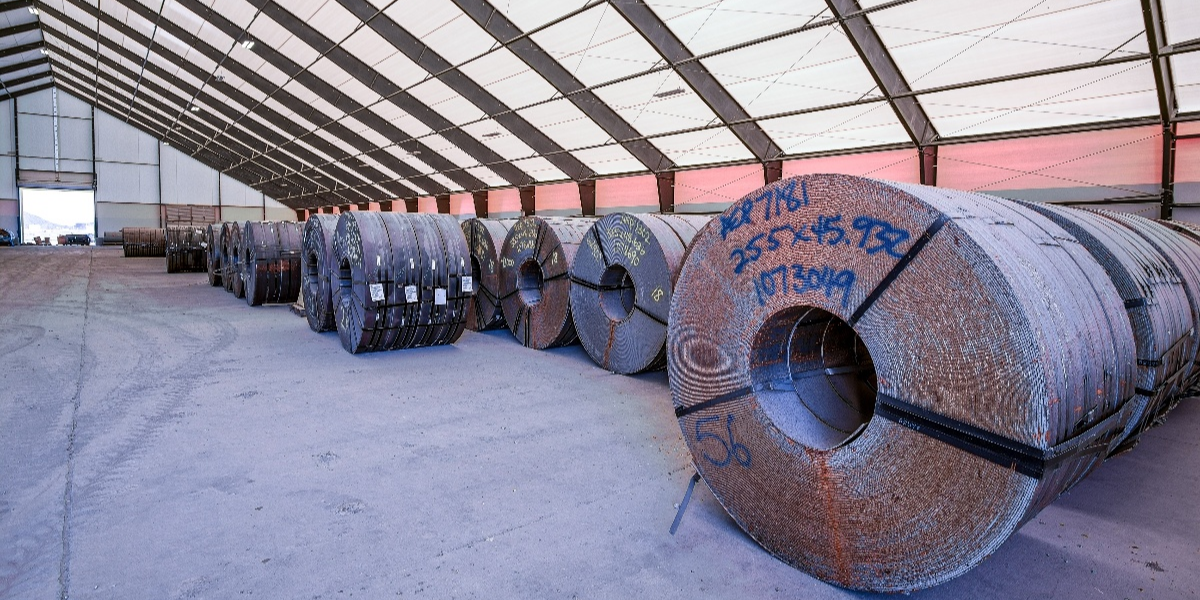 Inland waterways are the most cost-effective, environmentally friendly and efficient way to move goods across the country. Inland marine port authorities are faced with the challenging task of providing a safe, dry and economical way to store and load everything transported via barge.
Fabric structures have the design flexibility and advantages to meet the demanding needs for transloading and transportation hubs at waterway terminals.
Fabric Structures Are Non-Corrosive In Any Environment
Harsh, salty, damp air have no impact on architectural fabric. The solid steel frame is hot dip galvanized for longevity in a wet or corrosive environment. As a result, fabric structures outlast other building types, reducing lifetime operating costs and downtime due to maintenance.
Flexible Design Options Simplify Operations
Transloading operations like conveyors, bridge cranes, lean-tos for truck loading, pre-cast concrete walls and large doors are accommodated in the design of the rigid steel frame. The weatherproof fabric cladding conforms to the steel frame to prevent moisture and excess air penetration, increasing the building's air-tightness and creating a climate-controlled interior.
Fabric Structures Keep Stored Material Dry
Well-ventilated fabric structures provide a dry environment for stored material. The patented cladding system provides an airtight environment without leaks and penetrations. Ventilation, including passive ventilation systems, dehumidifiers, fans and HVAC equipment, prevents condensation for an ideal environment in any conditions.
Natural Light Saves Energy (and Money)
Fabric is the only building material that allows natural light to penetrate the roof and walls, providing natural light for indoor work so additional electric lighting is not required. Natural light also provides a better environment for stored materials – there are no shadowy corners to hide rodents, mold and other problems.
Constructed Around Your Spec
Design-build management starts in the pre-construction phase. Our experienced representative works with you to identify your needs – including the types and volume of material to be stored – and designs the entire building around your operation. Your new structure will take full advantage of the available footprint without wasted interior space, just an efficient solution for storage.
Designed To Meet or Exceed Building Standards
Legacy rigid steel frame buildings adhere to the same proven engineering principles as traditional construction. Local safety regulations and port authority safety requirements are also accounted for in the building's engineering. Legacy's rigid frame buildings are engineered to meet codes for wind load, snow or seismic load, as well as additional collateral loads on the building from operational or life-safety equipment.