Why Rigid Frame Structures Support Heavier Loads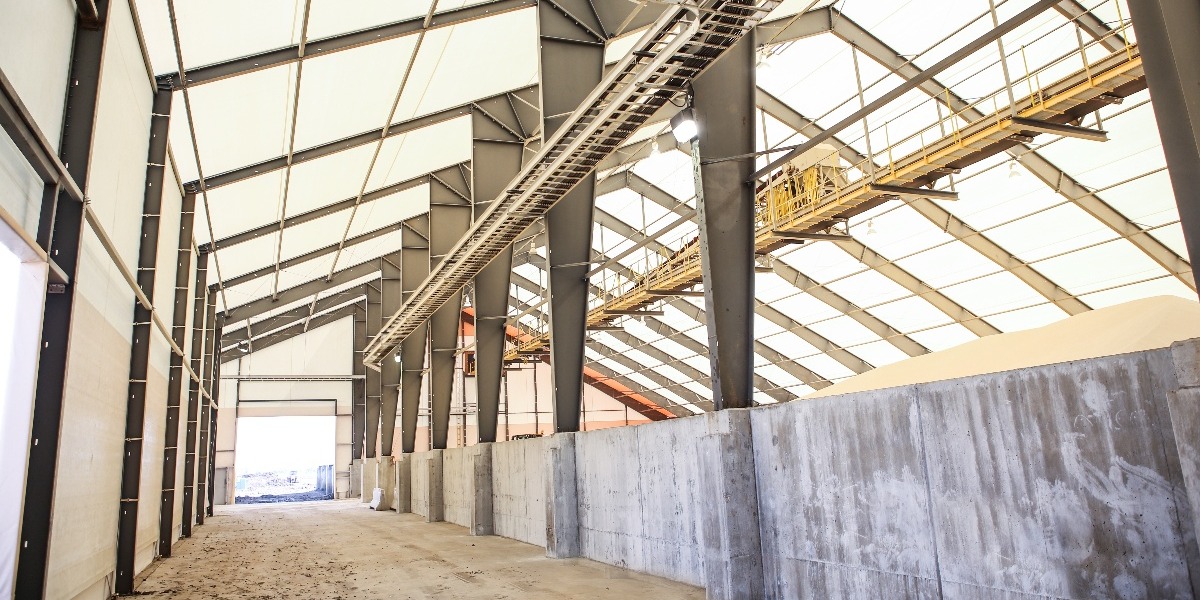 The benefits of staying flexible have been celebrated by everyone from celebrities to sports stars, but in our business, there are times when being rigid is the best solution. In fact, when it comes to our frames, we are downright stubborn about being rigid.
We decided a long time ago that rigid frames were the best solution to creating fabric structures that are durable, beautiful and right for the industry.
What is a Rigid Structure?
Our rigid structures are solid steel, tapered, I-beam frames. They are welded together and create all the support for our fabric buildings—the fabric doesn't play a role in supporting the structure.
When you look at one of our rigid structures, it looks like a typical building. You might not even realize it has a fabric exterior until you get close. When you look at an open web truss fabric building, it usually looks more rounded, sometimes like a half-dome or barrel.
Why use a Rigid Structure?
The primary benefit of using solid steel rigid frames in a fabric structure is durability. The frames last for decades, just like a traditional pre-engineered metal building. Many fabric structures are temporary; ours are not.
The next two most important benefits of rigid frames are strength in the face of Mother Nature and building codes.
Our engineering team designs our frames to stand up to very strong winds, very heavy snow loads and seismic conditions. We have buildings in northern Alberta, the Andes Mountains and in 'hurricane alley' in Florida. One of our recent hangar installations, built for the military in Guam, was engineered to withstand 195 mph winds.
When you build with rigid steel frames using design software that is standard in the metal building industry, local (or international) building codes are much easier to abide by. In that way, our buildings are, again, quite like traditional structures.
With Rigid Frames, can you add Options?
Because rigid frames are very strong and can be engineered to support all kinds of loads, you can add a lot of options to your building. For example, you can add cranes, conveyors and catwalks if you are storing materials. If you are planning a sports facility, you can hang scoreboards, backboards, netting, sound systems and mezzanines from our rigid beams.
If you are looking for a structure that can have these kinds of options, remember to tell our designers up front. In the case of Northern Farmers Co-Op, they knew they would need a conveyor system a few years down the road, so they had us engineer a frame that would support that future need.
How do Rigid Frames handle Loads?
Rigid steel frame structures have top and bottom flanges connected by a steel plate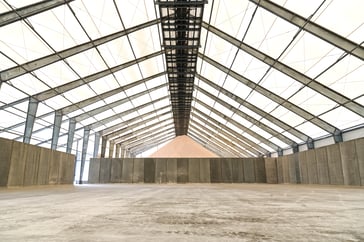 web that is continuously welded to the flanges. In contrast, the open web trusses have tubular web members that are welded to the top and bottom cords of the truss. That creates stress points and typically greater flexing with the truss.
The constant motion of collateral systems, combined with environmental loads such as snow, wind and seismic forces, can cause fatigue on the web panel points. That's why Legacy has chosen to work with solid steel rigid frames, frames that use proven engineering to support a structure that will last for years and years. We may be a bit rigid when it comes to our frames, but that's what makes our structures work so well.