Fabric Buildings Stand the Test of Time … and Weather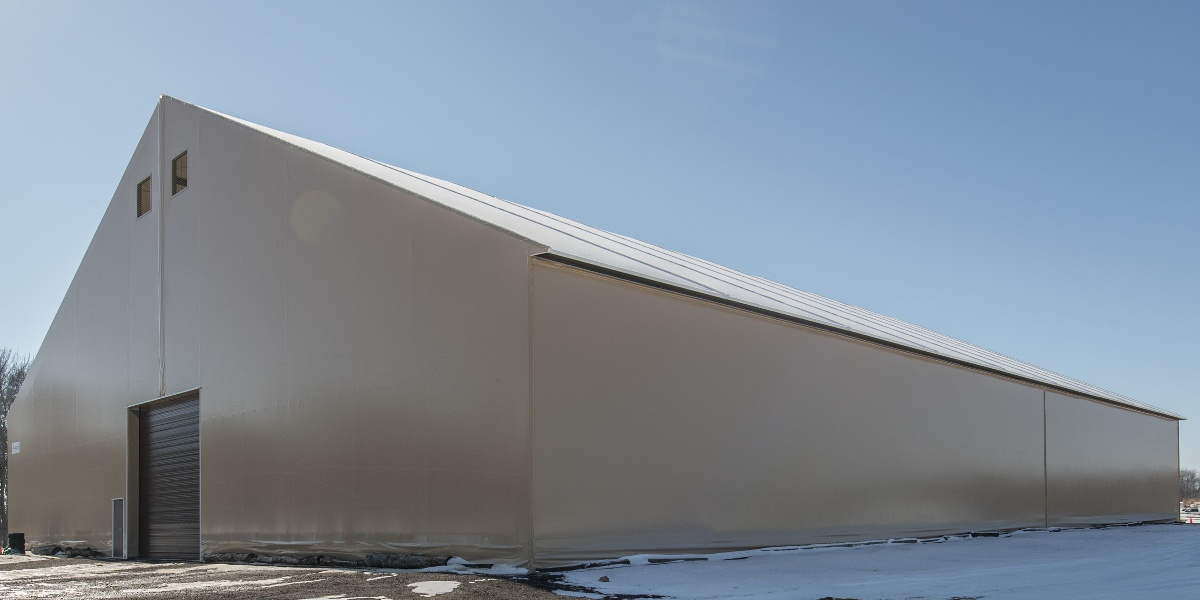 By now you've seen the pictures of the devastation - homes and businesses reduced to piles of rubble on the ground. Families picking through the pieces hoping to find a few of their possessions. While no building material is guaranteed to withstand severe weather, fabric structures are a safe, sturdy choice.
Although the fabric is what you see when looking at a fabric building, there's heavy-duty construction inside the walls. Each of our buildings is made with solid steel I-beams and engineered to meet or exceed local building codes and safety regulations.
Fabric won't thin, weaken or break due to corrosion. Your tension fabric structure will last for years, even in a highly corrosive environment like fertilizer or salt storage.
Our Exxotec™ fabric is so strong you can drive a 10,000 pound skid loader suspended on it. This fabric comes complete with a 25 year prorated warranty and is virtually maintenance free.
Experienced crews will erect your structure. These guys have years of experience working with tension fabric, and they know how to make safe, sturdy buildings. These same crews are available to repair your building if it is damaged due to severe weather or accidental collision.
Tension fabric structures are permanent structures. We're subject to the same safety rules and regulations as traditional buildings, and don't skimp on the engineering and materials that make your building safe and sturdy for years to come.
In fact, Legacy Building Solutions has achieved Florida Product Approval. This approval allows Legacy to design and install fabric buildings anywhere in the state. Meeting stringent Florida Product Approval process requirements means that our building system – including the frame, fabric and attachment – have passed rigorous testing standards set by the state of Florida.