Fabric Buildings Are Nearly Maintenance-Free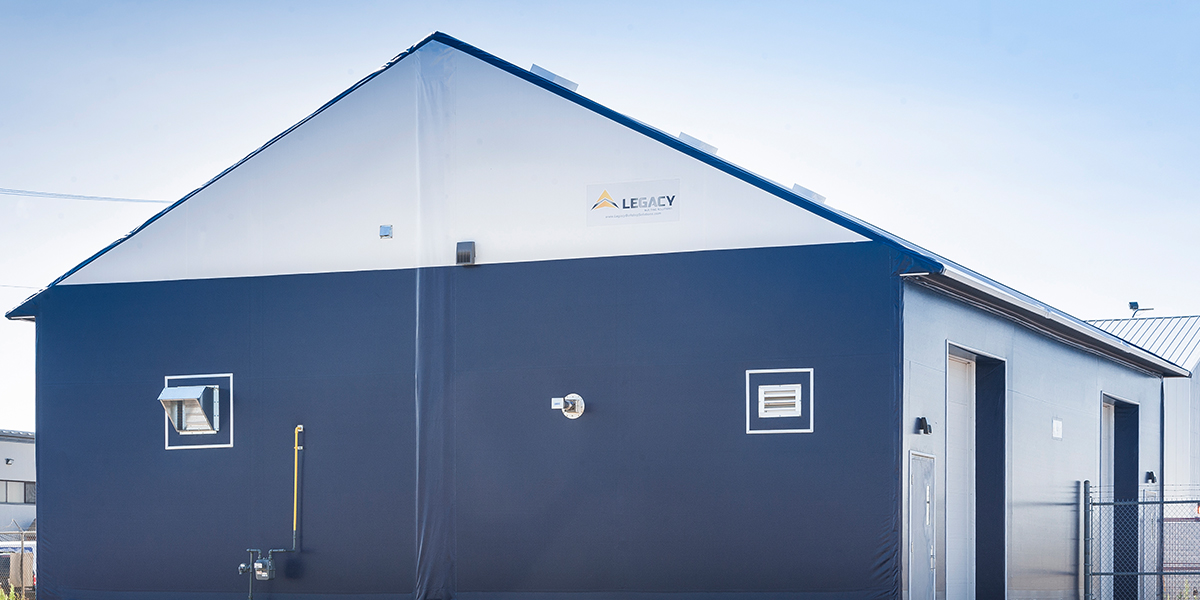 One big advantage of fabric buildings is that they require very little maintenance. Many naturally occurring properties of fabric contribute to the need for little maintenance.
Fabric will not rust, even in a highly corrosive environment.
Learn more about the strength and retention of ExxoTec™ PVC fabric.
Fabric structures are built without nail holes and other joints, eliminating a common way for water to enter the structure.
A fabric roof means no expensive shingles to replace. This can save you hours of maintenance over the life of your building.
There's no need to paint a fabric building, so paint will not fade or chip over time. This keeps your fabric building looking new for many years.
In case of accidental collision or natural disaster, Legacy buildings may be repaired by the business owner or by our highly trained installation team.
In addition to these factors, Legacy's patented fabric attachment system allows us to install our fabric panels unlike any other company. It's not just taut, it's tensioned according to the engineering principles of the fabric itself. Consequently we don't have to retension the fabric in a few years. Most other fabric structures need that retensioning. We even guarantee our tensioning system.

We are also committed to a seamless install with our experienced install crews. We have incorporated some amazing innovations into our buildings, and it takes a very experienced—dare we say expert—crew to get it right. In all humility, our crews are awesome and do an amazing job. They travel nation-wide and world-wide to get the job done. Don't believe us? Ask our customers.


All Legacy buildings also come with a warranty - even in highly corrosive environments. Ready to get started on a building with low ongoing maintenance costs? Contact us.