How Legacy ExxoTec™ Buildings Hold Up Against Nature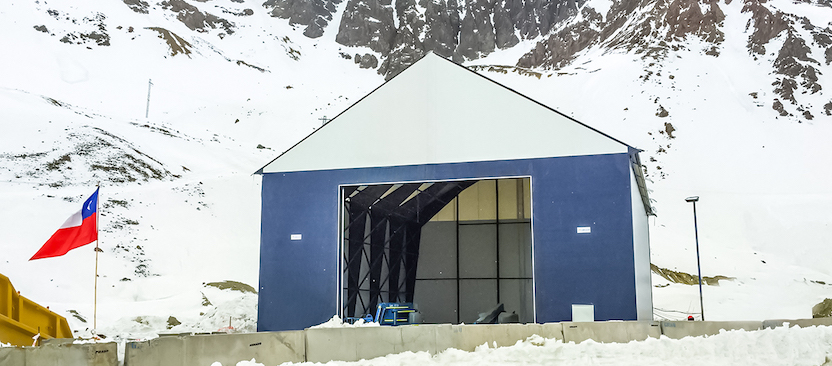 You don't have to live in an officially designated High Velocity Hurricane Zone or the Andes Mountains to appreciate the practical and economic value of buildings that can hold their own against Mother Nature. When it comes to reliable weather resistance, Legacy ExxoTec™ buildings have what it takes.
Unless you intend your structure to be temporary, you want a building that will last for decades. Depending on your location, it may have to endure heat, cold, wind, or heavy snow loads year in and year out. Beyond expected weather conditions, your location might be prone to natural events such as severe storms, earthquakes, or, yes, hurricanes.
But weather is not the only threat—corrosion can be a serious problem. That's especially true if your natural environment features salty marine air or if your building stores corrosive products such as fertilizer or road salt.
Legacy ExxoTec™ buildings have repeatedly proven themselves in tough conditions, and they meet Florida Product Approval standards.
Weather Resistant in Every Respect
At Legacy Building Solutions, our proprietary components and construction methods come together to create outstanding tension fabric buildings, each one custom-designed to meet your usage, aesthetic, and location requirements.
The solid rigid steel I-beam framework is exceptionally strong and sturdy enough to withstand harsh winds. For example, the aircraft hangars we built for the U.S. Air Force in Guam is designed to withstand typhoons that can bring winds of up to 195 miles per hour.
EpoxxiShield™ epoxy coating can be applied to all exposed framework surfaces. This provides greater, longer-lasting protection against all types of corrosion compared to hot-dip galvanizing.
ExxoTec™ fabric is a seven-layer PVC product that comes in two different weights. It is stronger and more resilient than PE fabrics typically used for tension fabric structures. Unlike metal or concrete, our fabric cladding is thermally non-conductive and forms a nearly airtight seal to help keep nature at bay. ExxoTec™ buildings are naturally cooler in the summer and warmer in the winter. And if you choose to insulate your building, the cladding improves its performance. Our fabric cladding is also naturally resistant to corrosion.
With our one-stop approach to design, manufacturing, and construction, we even use our own Legacy Building Solutions crews to install your building on-site. You can be confident every detail is just right, and your building is ready to meet your functional and aesthetic expectations.
Sometimes You Want to Invite Nature In
Natural light reduces stress, boosts productivity, and saves money on interior lighting. For off-the-grid structures, natural lighting is more than a benefit—it's a necessity. In white, Legacy's ExxoTec™ fabric cladding offers 12% translucency in a non-insulated building. During the day, it's bright enough indoors to work comfortably, and the indoor temperature remains comfortable, too.
All these factors help provide peace of mind when looking for the best possible building solutions for harsh environments.