New Material Technologies Make Tension Fabric Buildings Desirable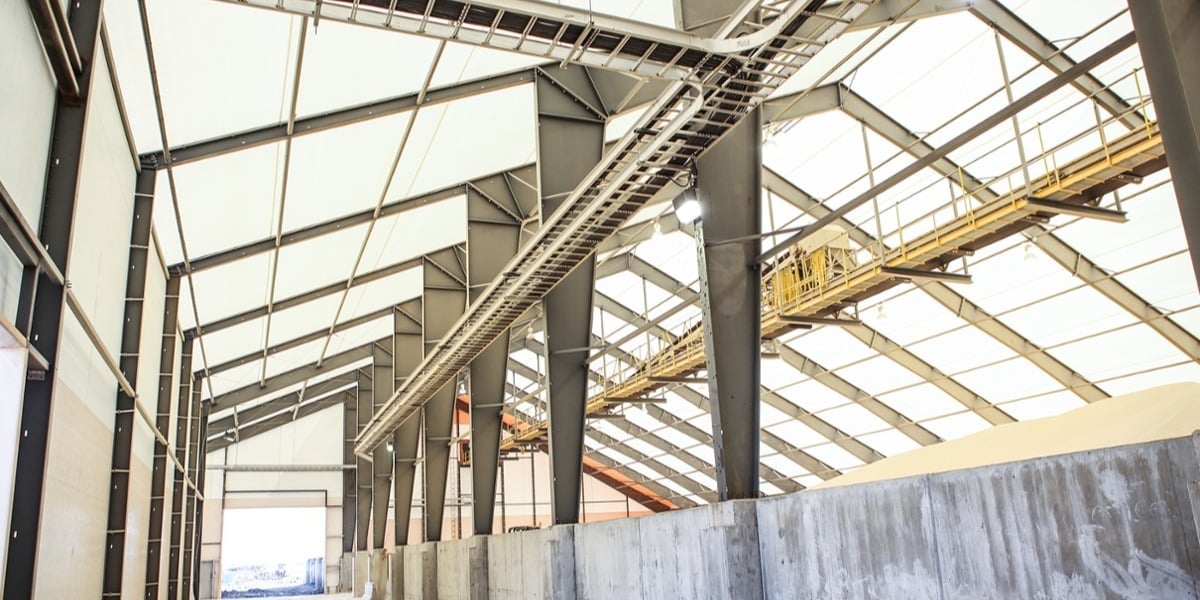 When you need a lightweight, inexpensive storage building that is fast and easy to erect, monocover buildings can be very useful. However, they generally do not meet building codes for permanent structures, they are not suitable for complex architectural design and they don't meet industry standards for strength and durability.
Recent advances in material technology and creative thinking have come together to make tension fabric buildings not only viable but a preferred solution for many industries.
Stronger Framework
Rigid steel I-beam construction is not a new technology, but using it in conjunction with tension fabric is a novel approach that allows for any architectural and functional configuration and ensures a structure with the strength and durability to withstand the most extreme weather conditions. With this type of framework, tension fabric buildings are essentially comparable to conventionally-built structures, in appearance as well as function.
For many applications, these buildings may be an even better solution because their fabric membrane makes them more versatile and offers unique benefits such as the penetration of natural light
EpoxxiShield™ Epoxy Coatings
Even solid steel I-beams need to be protected from the elements. Epoxy paint represents a major improvement over traditional hot dip galvanizing because it creates a protective barrier from rust and other corrosion rather than merely delaying it. An application of epoxy (Legacy uses a proprietary EpoxxiShield™ coating) during the manufacturing process produces a continuous surface barrier. In the event a structural element is nicked or scratched, that small area can be quickly recoated.
In humid and marine environments where the natural surroundings can be corrosive and for storage of salt, fertilizer, or other corrosive products, this unique epoxy coating technology can increase the buildings lifespan and eliminates the cost of maintenance associated with galvanized metal.
This case study covers a farm coop that built a fertilizer storage building with EpoxxiShield™ so it will last longer.
ExxoTec™ Tension Fabric
Most fabric cladding is made of polyethylene (PE) because polyvinyl chloride (PVC) is more expensive. However, a new type of PVC fabric called ExxoTec™ is as cost-effective as PE but provides twice the strength. It is proven to withstand extreme weather such as hurricanes, derecho winds, and heavy snow load. Used in conjunction with rigid steel I-beam framing, it can support roof-mounted solar panels or HVAC systems.
This technology is ideal in highly corrosive environments since the fabric is inherently resistant. In addition, tension fabric never needs to be painted. But with multiple color options you can still give your building a distinctive, branded appearance that looks as professional and attractive as any other building.

Every type of business has specific functional and, in many cases, aesthetic needs. Any size company, governmental or educational entity can benefit from the high-tech innovations that make tension fabric buildings a desirable alternative to other types of construction. Today's tension fabric buildings are faster to design and install than other types of structures. They can be custom-tailored in every detail. They are also surprisingly affordable, thanks to longer lifespan and minimal maintenance that reduce total cost of ownership.
Contact us to learn more about Legacy Building Solutions or discuss a specific project you have in mind.