Pre-Engineered Metal Buildings Versus Legacy ExxoTec™ Buildings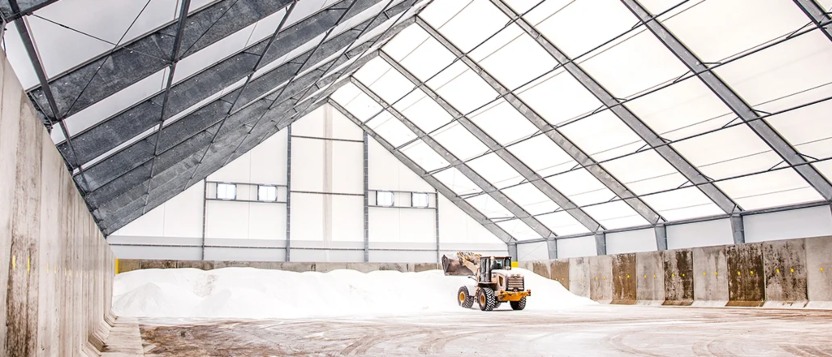 Legacy ExxoTec™ buildings are similar to traditional pre-engineered metal buildings in some ways, but they offer so much more for building owners and those who use the facilities.
Whether you're a private party or you're purchasing on behalf of a public or nonprofit entity, you want to get the most from your investment: strength and durability, efficient functionality throughout every square foot, and cost-effective operation.
To compare typical pre-engineered metal buildings to Legacy ExxoTec™ buildings, we consider five areas:
Steel frame system
Building cladding system
Interior liner and insulation
Maintenance
Speed of installation
Pre-Engineered Metal Buildings
"Pre-engineered" means the building's components are manufactured in one or more locations and then transported to the site for assembly. For metal buildings, that includes the cladding as well as the framing.
Pre-engineered metal buildings are versatile, so they can be a practical choice for many uses and industries. They provide a rigid steel I-beam framework that supports cranes or other heavy hanging loads as well as roof-mounted HVAC systems. Standardized component design and materials make them faster to build and more affordable than traditional site-built structures. Pre-engineered buildings can also be tailored to specialized requirements and applicable building codes.
On the other hand:
Steel is especially vulnerable to corrosion. Even with hot-dip galvanizing, components will deteriorate, requiring replacement of metal sheets or even the full framework. Any physical damage that occurs also requires replacement of that entire panel.
High thermal conductivity allows heat and cold to easily penetrate in both directions (even through insulation), so regulating interior temperatures can be a concern year-round. Conductivity can be a fire hazard as well.
Screw holes inevitably allow air and moisture leakage.
Light doesn't penetrate these structures, so interior lighting is always required.
Reverberation of metal panels can be noisy.
Steel panels are cumbersome to install.
Legacy Builds In More Advantages
ExxoTec™ buildings offer the same key benefits as any pre-engineered metal building, but that's just the beginning. Using innovative technology and construction techniques, Legacy Building Solutions creates tension fabric structures that offer a distinctive and impressive alternative. Each one is custom-designed and custom-built because there's nothing "standard" about customers and their needs.
Structural elements can be coated with our proprietary EpoxxiShield™ epoxy according to your location and planned usage. EpoxxiShield™ provides significantly greater, longer-lasting corrosion protection compared to hot-dip galvanizing.
ExxoTec™ tension fabric is noncorrosive and not thermally conductive, keeping indoor and outdoor temperatures where they belong. That boosts comfort and reduces energy expenditures.
Passive ventilation aids in airflow throughout the building.
The 12% translucency of our white fabric usually allows enough daylight to enter so people can comfortably perform their work without additional lighting. That saves more on energy costs.
When installed as a liner, white fabric augments natural (and artificial) light by reflecting it back into the space.
The fabric provides positive acoustical properties. Adding an interior liner makes the building even quieter and more air-tight, up to five times more than a standard metal building.
Single-Source Simplicity
With so many different parties involved, the process of designing, pricing, and constructing a traditional building, even a pre-engineered metal structure, can be complex and time-consuming. It takes just one call to Legacy Building Solutions to achieve your building goals with an ExxoTec™ building. Our expert team partners with you to handle everything in-house, end to end:
Design (custom in every detail for every project)
Estimating and contracts (streamlined for SLED buyers)
Manufacturing
Coating of the steel frame (either hot-dip galvanizing or application of our proprietary EpoxxiShield™ coating)
Delivery and on-site installation
One point of contact keeps you in the loop minimizing confusion or delays.
Fabric Is Snazzier Than Metal
Functionality may be your primary construction objective, but there's no rule that says your building has to look blatantly "industrial." Legacy's 100% custom design covers the exterior and structural elements. And tension fabric opens the door to virtually any look you want to achieve, including the color of the fabric itself and the graphics or other branding details you want to add on the walls or roof.
Pride of ownership is an intangible but undeniable element of ROI.
ExxoTec™ buildings deliver more in every respect—functionality, durability, cost of operation, appearance, and ROI. That's money well spent.