What Sets Legacy Fabric Buildings Apart?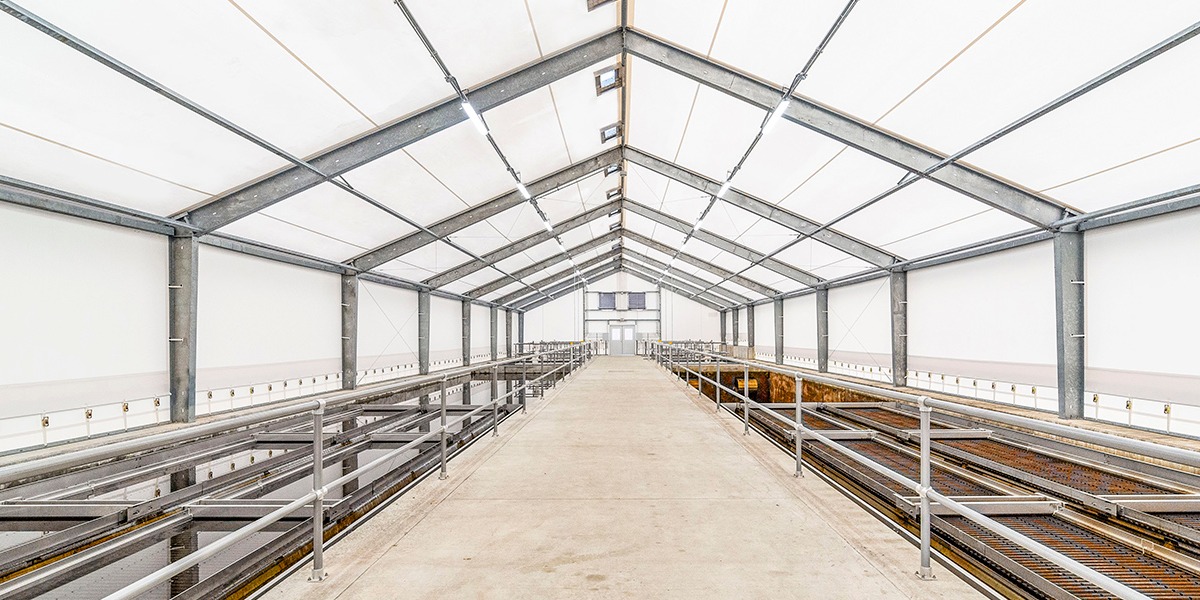 Legacy Building Solutions is a leader in the fabric building industry. There are many reasons to choose Legacy; here are just a few.
Innovation: Legacy is the first company to construct fabric buildings on a rigid steel frame. Using a traditional steel frame with a fabric cover combines the best of both worlds: energy-efficient fabric along with the strength of solid steel I-beams. Legacy innovated this building style, and we're the experts in rigid-frame fabric buildings.
Experience: Our crew has installed more than 30 million square feet of fabric buildings. All our crew members are directly employed by Legacy, not a separate contractor, giving us the ability to directly control the quality of the work. In addition, everyone working on your fabric structure has proper training for job skills and safety.
Complete customization: All of our buildings are custom designed and built. We'll work with you to make sure you have the exact size you need, as well as accessories to maximize your building usage. We don't work from a template, so your building will be unique.
Worldwide experience: Our crew has installed buildings in all 50 states, most Canadian provinces and five continents.
Warranty: Fabric buildings require minimal maintenance, and they are guaranteed to last. And with the rigid steel frame technology, your building will be built to withstand the weather in your area. Even in a corrosive environment, your fabric building will come with a warranty.
Customer service: From designing your fabric building to servicing it, our team will be with you every step of the way. We've built our reputation on great service, and we have satisfied customers to prove it.
Contact us today to learn more about how Legacy Building Solutions is the right choice for you!