Advantages of Fabric Buildings for Public Works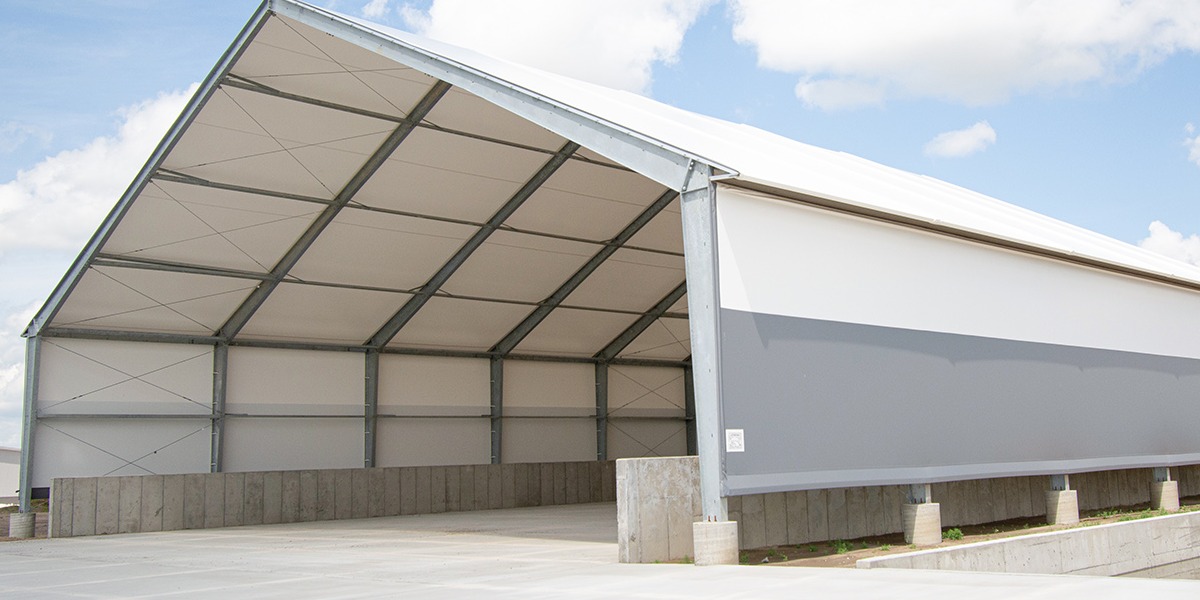 As critical infrastructure such as roads and bridges age, caring for them becomes increasingly more important. Public works departments across the country are continually asked to do more with less. One way to maximize resources is to keep assets secure with an energy-efficient, practical fabric structure.
Winter road maintenance and de-icing is a classic example of how public works benefit from fabric structures. Installing a fabric salt shed allows the department to stockpile salt year-round, taking advantage of lower off-season prices and having an adequate supply of road salt and sand at the ready. Because fabric buildings install quicker and are more resistant to rust than steel buildings, fabric structures will provide a faster return on investment.
Over the building's life cycle, a fabric structure incurs lower costs. Because each public works building is engineered to meet product specs, there is no wasted space inside the structure that must be heated and maintained. And structural fabric's natural daylighting ability allows the lights to be kept off during the day, saving on energy costs.
Fabric structures are typically installed on an accelerated schedule - showing taxpayers an immediate benefit to their public works dollars, and allowing the operation to be up and running quickly. This can be especially important when a critical piece of infrastructure must be replaced after it is damaged.
P3 risk management is often used for public works operations including transportation infrastructure, disaster relief and port-rail-air terminals. Design-build fabric structure manufacturers bring value to a P3 consortium by creating a custom structure that will best meet the needs of the consortium and the community.
Legacy's in-house design and installation crews work together to bring value to public works departments and crews anywhere in the world. Whether you're dealing with tight deadlines, tough soil conditions, a tight budget or another building challenge – or a combination of challenges – our team works to bring you the best fabric structure possible.