Built Tough - Built to Last - Build A Legacy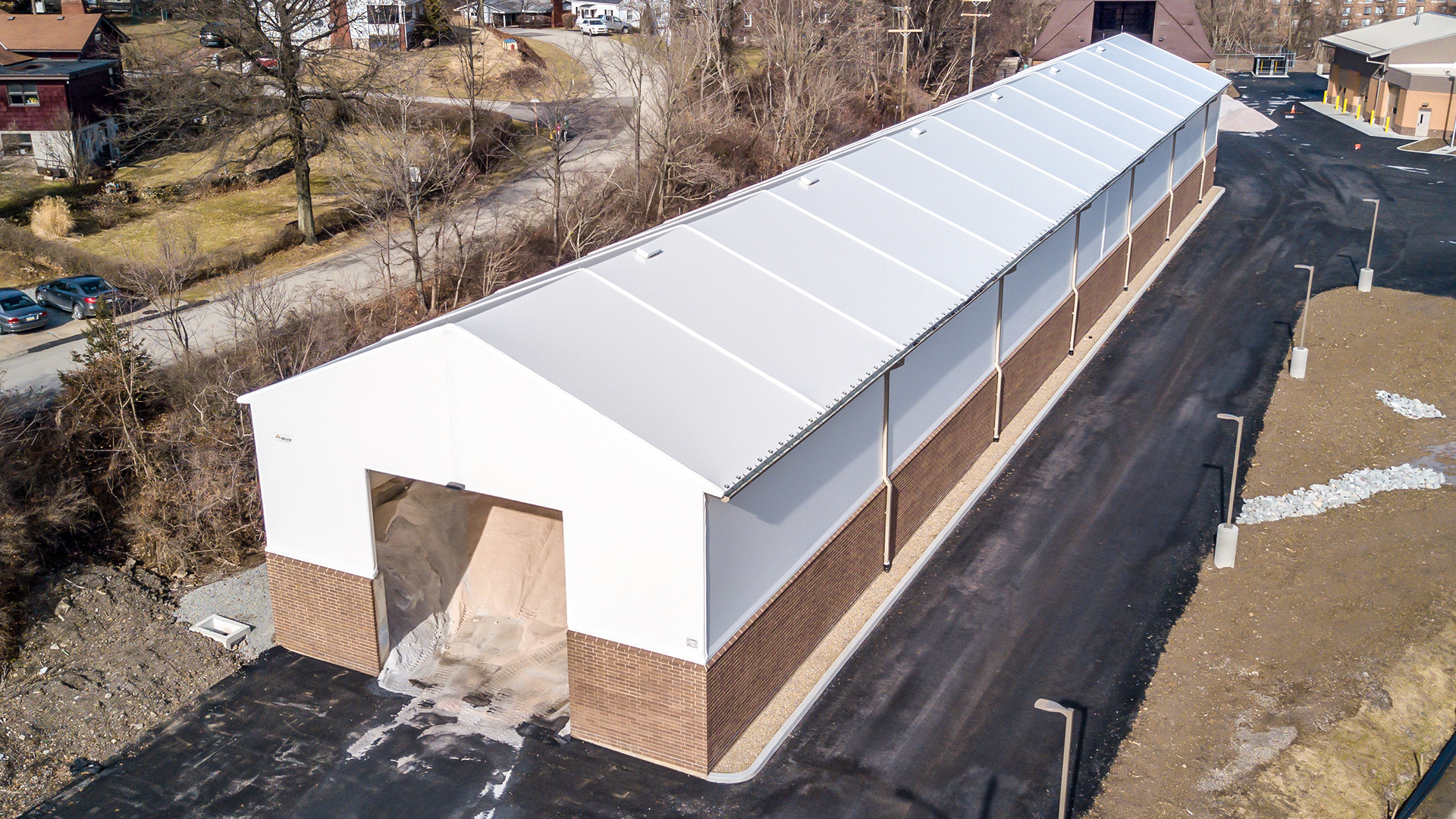 The engineering behind a Legacy fabric building is essentially equal to its metal equivalent; the only significant difference is that one uses fabric cladding rather than metal. The technology underlying fabric structures has evolved over the last few decades and provides quicker buildings solutions and a considerably higher return on investment over the longevity of the building.
Longevity
Properly engineered and constructed, fabric cladding has a minimum life span of 20 years, and the proper coatings can push that into the 30-year range.
Legacy offers ExxoTec™ PVC, which features a high-strength woven fabric with additional primer and lacquer layers to provide more durability. This fabric provides significantly better strength and performance characteristics than competing PE fabrics while remaining cost competitive with alternative PE and PVC fabric. Still, it's more than just the material properties of the fabric that account for this already surprising lifespan.
A key to the longevity of the fabric cladding is achieving proper fabric tensioning in both directions: vertically and horizontally. If the fabric's properly tensioned, that's when you get the longest lifespan.
You can have great engineering and great fabric, but if it's not attached and tensioned properly, it won't last. Legacy's patented attachment system allows the material to slide horizontally, thereby achieving horizontal tension in the fabric panels. This is a big part of what gives our buildings their long lifetime.
Endurance
In August 2020, a large storm hit Iowa, Illinois, and other midwestern states with a derecho. A derecho is a line of severe, prevalent, and fast-moving windstorms, sometimes thunderstorms. Reports of up to 140 miles per hour wind gusts in Cedar Rapids, Iowa, and about 15 tornados were recorded in Illinois. The derecho resulted in $11.5B worth of damage across 90,000 square miles of the Midwest.
A large portion of our Agricultural and Bulk Commodity clientele are located in the midwestern part of the US. Two of our agricultural buildings in Illinois were in the thick of it; they survived the storms with no damage.
Learn how Legacy fabric buildings protect your inventory from the elements.
Legacy designs and engineers some very large tension fabric structures across the United States and worldwide, paying close attention to geographical building codes, including local wind conditions. We have achieved Florida Product Approval, meaning our building has passed rigorous testing standards set by the state of Florida. Legacy buildings are approved for use in High-Velocity Hurricane Zones (HVHZ).
We recently installed a building at a military base in Guam that was designed to withstand winds up to 195 mph.
Extending the Life of Your Investment
Fabric structures offer virtually all the benefits of metal buildings when it comes to durability and longevity. Not only that but they can be installed in a quicker time frame than metal buildings. However, should mother nature decide to test our strength and durability, Legacy's tension fabric panels are typically 20 feet wide, and each panel is separately manufactured and attached to the frame. This means that damage to one panel will not spread to surrounding panels providing a cost-benefit should your building experience damage.
What is Legacy's installation process?
If you are considering tension fabric building, our experienced team can provide personal consultation and explain how we engineer each building to a specific geographical location and environmental code. You can rest assured that our structures can withstand what mother nature wields, and Legacy's crews are on the road all year round and can come to your location should you need assistance.